Demand Growing for Azerbaijani Gas
Publication: Eurasia Daily Monitor Volume: 7 Issue: 183
By: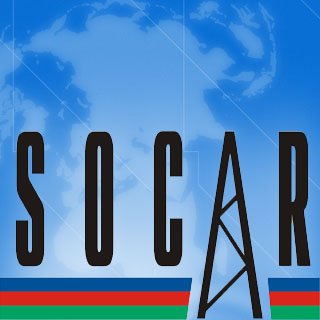 On October 7 in Baku, BP signed a production sharing agreement with Azerbaijan's State Oil Company (SOCAR) for the exploration and development of the Shafag and Asiman gas blocks in Azerbaijan's Caspian offshore sector. The new CEO of BP, Robert Dudley, witnessed the signing during his first visit to Azerbaijan in this capacity.
BP is the lead company in Azerbaijan's flagship projects for oil and gas (Azerbaijan International Operating Company (AIOC), Shah Deniz consortium, Baku-Tbilisi-Ceyhan pipeline, South Caucasus pipeline). The new agreement's signing conclusively lays to rest the speculations that BP would downsize in Azerbaijan as a means to offset its liabilities in the Gulf of Mexico. Some Russian oil and gas companies had shown an interest in buying into BP stakes in Azerbaijani projects. Those suppositions are not being borne out, however.
BP and SOCAR had signed a Memorandum of Understanding on the Shafag-Asiman project in July 2009 in London, in President Ilham Aliyev's presence. The two companies concluded the Heads of Agreement on the project's basic commercial terms, in July 2010 in Baku, reflecting contimuity in BP's planning in Azerbaijan. Dudley reaffirmed BP's intentions to continue implementing all its ongoing projects in Azerbaijan while meeting with President Aliyev, in connection with the gas agreement's signing (Trend, October 7).
The blocks Shafag and Asiman are estimated to contain 300 to 500 billion cubic meters (bcm) of natural gas and 65 milion tons of gas condensate. Located some 125 kilometers south-east of Baku, in 650 to 800 meters water depth and some 7,000 meters under the seabed, the two deposits are considered to be among the most challenging in Azerbaijan's offshore sector in terms of geological conditions. The October 7 production sharing agreement, signed by SOCAR president Rovnag Abdullayev and BP Azerbaijan CEO Rashid Javanshir, establishes a 50%-50% joint venture, for a period of 30 years with a possible extension for another five. BP will be the project operator during the exploration phase, after which BP and SOCAR will be joint operators during the phase of commercial production. The project involves drilling two exploration wells in an initial, four-year period, with a further two wells in a three-period if necessary, and a commercial production phase of some 25 to 30 years (Trend Capital, 1News.Az, October 7, 8).
This latest agreement underscores the strong international demand for Azerbaijani gas, with multiple existing and potential buyers increasingly competing against each other over current and projected gas volumes in that country.
Azerbaijan expects to produce some 28 billion bcm of gas in 2010, and an average of 30 bcm per year from 2011 to 2014, all from projects currently in operation (1News.Az, October 12). Gas production should increase substantially when commercial production from the Shah Deniz field's Phase Two comes on stream, at some 16 bcm per year, starting from 2017 (just revised from 2016) (Trend Capital, October 11).
These projections do not yet factor in the production anticipated from the deep-water Azeri-Chirag-Guneshli gas deposits (ACG, below the eponymous offshore oil deposits, developed by the BP-led AIOC consortium) and from the Apsheron offshore gas project, recently reactivated by Gaz de France and SOCAR in a joint venture. Proven reserves are 300 billion bcm at a minimum in either of these projects.
Companies in at least three gas transportation and supply consortia—Nabucco, the Turkey-Greece-Italy Interconnector (ITGI, led by Norway's Statoil), and the proposed Trans-Adriatic Pipeline (TAP, involving Italian Edison and Switzerland's EGL)—have announced their participation in a tender for the future gas production from Shah Deniz Phase Two (Day.Az, October 1). Given the acute competition over finite volumes, and to avoid the fragmentation of the Shah Deniz production, some European companies may start looking for synergies, e.g. of Nabucco with ITGI, in the framework of the EU-proposed Southern Corridor for gas to Europe.
Last month, three heads of state signed an agreement of intent to create an Azerbaijan-Georgia-Romania Interconnector (AGRI) for delivery of liquefied natural gas (LNG) from Azerbaijan to EU territory (EDM, September 15, 17). Meanwhile, a proposal for delivery of compressed natural gas (CNG) remains under active negotiation between Azerbaijan, Georgia, and Bulgaria, for transportation to EU territory (Bloomberg, October 4; 1News.Az, Trend Capital, Day.Az, October 5). These two projects are also competing with one another, if not mutually exclusive in the short-to-medium term. Bulgaria also seeks to import Azerbaijani gas by pipeline in a bilateral agreement (Trend Capital, BGNES [Sofia], 24 Hours [Sofia], October 5).
Separately, Syria and Iran each seek to import gas from Azerbaijan via existing pipelines (Iran directly, Syria via Turkey). Meanwhile, Russia's Gazprom has contracted for 2 bcm for 2011, and Turkey for some 6 bcm under a multi-year contract (EDM, July 1, 2).
With surging demand from a growing number of actual and potential customers, Azerbaijan finds itself in an enviable negotiating position with all parties. Although Nabucco remains its strategic priority, Azerbaijan has multiple options at its disposal. To meet the total demand from EU customers, a "big gas" offer that would add substantial trans-Caspian volumes from Turkmenistan is the optimal solution. This can fulfill Azerbaijan's long-standing vision to provide transit service for Central Asian resources, in addition to its own production, as part of an energy transport corridor to Europe.