Erdogan Reassures Azerbaijan on Turkey's Border Policy with Armenia
Publication: Eurasia Daily Monitor Volume: 6 Issue: 93
By: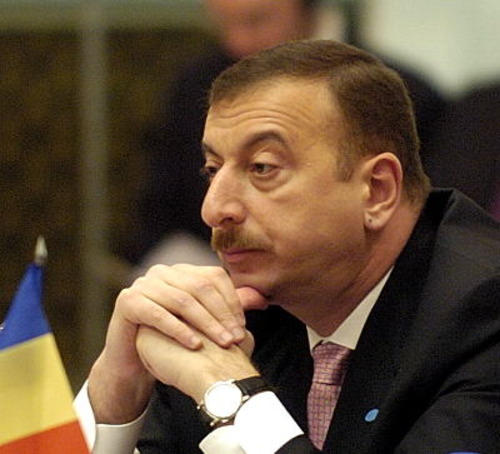 On April 23 it was revealed that Turkey and Armenia signed a roadmap outlining the rapprochement process between the two countries. According to the roadmap, Armenia must accept the Kars agreement signed between Turkey and the USSR in 1921 marking the border between Turkey and Armenia; a joint commission of historians must be formed to investigate Armenian "genocide" claims; the Armenia-Turkey borders will be re-opened and the relevant documents signed to launch trade relations; direct diplomatic relations will be established when Armenia and Turkey accredit their ambassadors to Ankara and Yerevan (Sabah, April 23).
The Turkish-Armenian rapprochement unsurprisingly resulted in the Azeri leadership and public raising concerns over Turkey's decision to normalize its relations with Armenia, before the latter withdraws from Karabakh. Azerbaijan's President Ilham Aliyev refused to visit Turkey.
Ankara tried to reassure Baku that Turkish-Armenian and Azeri-Armenian problems will be addressed in parallel to these developments and Turkey will not prematurely re-open its border. The Turkish government encouraged both Azerbaijan and Armenia to seek a satisfactory solution to the Karabakh issue. Nevertheless, this failed to remove the disappointment felt by the Azeri leadership and public over Ankara's policy of rapprochement with Yerevan (Zaman, April 30).
In this context, Turkish Prime Minster Tayyip Erdogan visited Baku to address public discomfort toward Turkey. During his visit Erdogan delivered a speech in the Azeri parliament, assuring the public that Turkey will not open its border with Armenia until the latter withdraws its troops from Karabakh. Erdogan also suggested that the Turkish-Armenian rapprochement and the process of resolving the Karabakh issue have to be considered as parallel processes (Hurriyet, May 14).
Azerbaijan's President Aliyev stated that Erdogan's answer had satisfied him and the Azeri community that without any doubt Turkey is on his country's side (www.cnnturk.com, May 14). Political observers believe that Erdogan's visit to Baku was a positive step to reassure Azeri public opinion over Turkey's intention to normalize its relations with Armenia. Consequently, Ankara now expects positive results from the upcoming meetings in St. Petersburg between the Azeri and Armenian prime ministers, which may further assist the future of the Turkish-Armenian rapprochement (Zaman, May 14).
Erdogan also discussed the price for Azerbaijani natural gas during his meeting with Aliyev. Turkey currently purchases 6.5 billion cubic meters (bcm) of natural gas, about one-sixth of its total annual requirements, from Azerbaijan at a discounted price of $120 per 1,000 bcm. It pays an average of $250 per 1,000 bcm for natural gas it purchases from other suppliers. Some of that gas is then shipped to Greece. Turkey is seeking an additional 8 bcm of gas from Azerbaijan. "I cannot say that the price is fair," Erdogan said at a press conference with Aliyev. "We will have talks and make sure the price will be a fair one" (Today's Zaman, May 14).
It was feared that Azerbaijan may increase the gas price to retaliate against Turkey's policy of normalizing its relationship with Armenia (Anadolu Ajansi, April 26). Yet both sides declared that Azerbaijan might want to legitimately increase the gas price, but this is caused by the increase in oil prices within the world market and has nothing to do with Turkish-Armenian rapprochement and the crisis with Azerbaijan (Anadolu Ajansi, April 25).
It seems that Erdogan's visit to Baku not only addressed Azerbaijani concerns, but it also ensured some sceptical Turkish political observers that the country will not take steps toward re-opening its border with Armenia until a solution has been found to the Karabakh issue. Oktay Eksi for instance, argued in Hurriyet that Erdogan's statement in Baku showed that Turkey has finally re-entered the right foreign policy track based on its preferences within the region (Hurriyet, May 14).
However, it is critical as to whether Russia may choose to manipulate the peace process between the three countries. Russia has re-emerged as a key player, given that Aliyev went to Moscow to reassure Medvedev that the country is considered to be a strategic partner, and would like to transfer Azeri oil through its territory. Thus, at this level Russia holds critical cards, acting as a strategic partner for both Azerbaijan and Armenia -which it can utilize to jeopardize any peace deal it considers unfavourable between Azerbaijan and Armenia. International observers do not currently know how Russia will act. Thus, if it is in Turkey's interest to open its border with Armenia, Ankara should not allow Russia to interfere with its decision.