Eschewing the West's 'Double Standards,' Georgia Favors Restoring Direct Flights With Russia
Publication: Eurasia Daily Monitor Volume: 20 Issue: 31
By: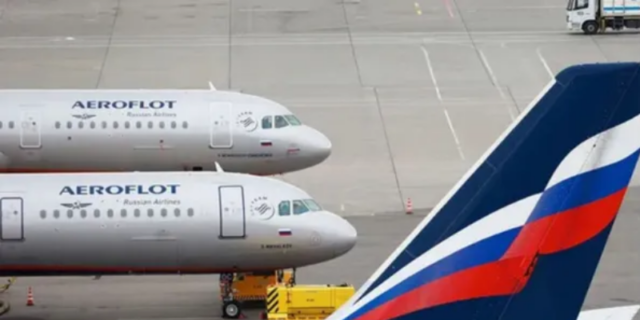 On February 3, the United States Department of State warned the Georgian government that the resumption of direct flights between Georgia and Russia would lead to the implementation of economic sanctions against the country and those Georgian companies involved in the flights. As the official document underlines: "Many Western countries, including the United States, prohibit Russian aircraft from entering their airspace. … If flights between Russia and Georgia resume, given that companies at Georgian airports may be targeted for sanctions, we would be concerned if they serve aircraft subject to additional import and export controls." The US government entity concluded, "The entire Western community has distanced itself from this brutal regime—now is not the time to increase engagement with Russia" (Civil.ge, February 3).
The European Union's statement on the possible resumption of Russian-Georgian air traffic was no less harsh. EU High Representative for Foreign Affairs and Security Policy Peter Stano has repeatedly called on Georgia to join Western sanctions imposed against Russia in the aviation sector (see EDM, February 15). Stano recommended that Georgia be vigilant against any attempt by Russia to circumvent the restrictions imposed on it, including a ban on flights to, from or through Russia. Recently, the EU official unequivocally stated: "Georgia should not allow Russian aircraft to enter its territory" (Tabula.ge, February 6).
In Georgia, these statements were taken as key indicators of the West's political position regarding the ruling Georgian Dream (GD) party, which has adopted a neutral policy toward Russia and is actively trying to develop economic relations with its "northern neighbor," despite Moscow's all-out aggression against Ukraine (Agenda.ge, May 4, 2022).
Earlier, Russian Foreign Minister Sergei Lavrov shed crocodile tears that Georgia "is under pressure from the West, which openly and shamelessly demands that it join the sanctions against Russia." According to Lavrov, "This small country and its government have the courage to say that they will be guided by their own interests, economic interests." However, the Russian official contended that the "West wants to turn Georgia into an 'irritant' for the Russian Federation" (Interpressnews, January 18).
In early February 2023, Lavrov's former deputy, Russian Senator Grigory Karasin, confirmed that the resumption of direct flights from Russia to the Georgian cities of Tbilisi, Kutaisi and Batumi is "on the table" (Formulanews.ge, February 1). This most likely reflects the fact that the Russian authorities are ready to cancel the decision taken in the summer of 2019, when President Vladimir Putin, by decree, banned Russian airlines from flying to Georgia, thus punishing the country for an "anti-Russian rally" against the visit of a Russian State Duma delegation to Tbilisi (Kommersant, July 9, 2019).
Georgian President Salome Zurabishvili, a career French diplomat, who is considered the most pro-Western politician in the current Georgian government, immediately supported her Western counterparts (Civil.ge, January 20). In contrast, GD party chairman, Irakli Kobakhidze, stipulated that the lifting of unilateral restrictions imposed by the Russian Federation regarding flights to Georgia would be welcomed by his fellow citizens and countrymen. Kobakhidze further elaborated: "Our position is simple—it was a restriction imposed on Georgia by Russia at the time, in 2019, which, of course, aggravated the situation of our citizens. If they remove this sanction, that is their decision. We welcome it" (Interpressnews, January 19).
Nevertheless, it is fairly obvious that economic considerations are the main reasons for the GD government's interest in restoring direct flights with Russia. Georgian Prime Minister Irakli Garibashvili has said more than once that the large influx of Russian tourists, as well as the almost 120,000 Russian émigrés who fled to Georgia after Putin's "partial mobilization" announcement, have helped the country achieve an unprecedented 10.3 percent in economic growth. Georgia's national currency, the lari, has significantly strengthened over the past year; the real estate market is booming; and tens of thousands of new jobs are being created in Georgia. As a result, finance and insurance firm Fitch Ratings has revised its "Outlook on Georgia's Long-Term Foreign-Currency Issuer Default Rating" from "stable" to "positive" and affirmed a default rating of "BB" (Fitchratings.com, January 27).
According to most polls, the majority of Georgians support Ukraine in its defensive war against Russian aggression and do not consider economic benefits a sufficient argument to support their government's "neutrality" in this war (Al Jazeera, April 5, 2022). But some Georgian citizens are upset with the West's apparent "double standard" on flights as well as the transit of goods to and from Russia.
David Avalishvili, a political expert with the independent analytical outlet Nation.ge, in a February 11 interview with this author, pointed out that the West has not granted Georgia a Membership Action Plan, or MAP, for joining the North Atlantic Treaty Organization (NATO) nor EU candidate status (Author's interview, February 11). Yet, the Georgian expert asserted, Western institutions require a tough policy that is fundamentally different from the policies of other countries in the region: "Georgia's neighboring countries—Armenia, Azerbaijan and Turkey—perform dozens of daily flights to Russia, but no one threatens them with sanctions for this." He further stressed that the Western goods entering Georgia through the ports of Poti and Batumi are sent to Armenia, where they undergo customs procedures in accordance with the rules of the Eurasian Economic Community. (Armenia is a member of this pro-Russian association.) Then, the goods are marked as "Armenian" and transited onward to Russia (Kommersant, October 12, 2022). Yet, even given this reality, the West threatens sanctions on only the transit country (Georgia) and not the exporters—namely, NATO member Turkey, Armenia and Azerbaijan (Kommersant, October 22, 2022)
According to Avalishvili, such an obvious "double standard" from the West helps those forces in the Georgian government that seek to implement a collaborationist policy toward Moscow and justify such cooperation by not separating Georgia from the policies of neighboring countries. On this, the Georgian expert noted: "All neighboring states, with the tacit consent of the West, maintain deep economic ties with Russia and do not oppose Western sanctions, but the US and the European Union threaten only Georgia—the weakest state in the region" (Author's interview, February 11).
Following Russia's invasion of Georgia in 2008, Russian tanks stand only 35 kilometers from Tbilisi. And yet, this small country still has not received any real security guarantees from the West about an adequate response in the event of renewed Russian aggression. As Russia's occupation of Georgia's sovereign territory continues, the West should do more to alleviate the perceived "double standard" in Tbilisi and reinforce its support for Georgian national and regional security.