Finland Raises Terror Alert as Jihadist Scene Grows More Complex
Publication: Terrorism Monitor Volume: 14 Issue: 7
By: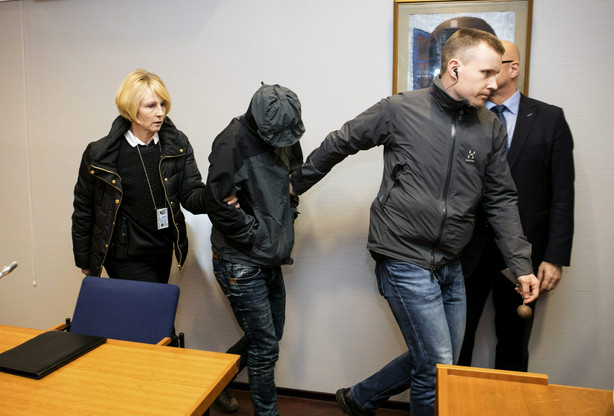 Finland elevated its terrorism threat assessment for the second time in 18 months in November of 2015. According to the Finnish Security Intelligence Service (FSIS) the terrorist threat against Finland is increasingly complex—and while the threat of "structured attacks by terrorist organizations" remains low by the FSIS assessment—the risk posed by "individual terrorist actions" is rising.
This is only the second time that the FSIS has elevated the country's security alert. It came ten days ahead of the Paris attacks in which 130 people were killed, and several months before the recent events in Brussels that have left Europe once again on-edge.
The FSIS's assessment is a result of three key developments:
Changing Social Landscape
Finland's jihadist scene has been evolving since the outbreak of Syria's civil war and the rise of the Islamic State (IS). Although there are no public estimates on the number of radicalized Muslims in Finland, the number of individuals of concern to security services due to their conduct (as opposed to their politics) has risen from just a handful in late 2010 to more than 300 as of 2015 (Savon Sanomat, February 2, 2015). Finland's jihadist scene is not monolithic; individuals have been linked to a range of violent Islamist non-state actors, but most recent activity is connected to the jihadist insurgencies in Syria, Iraq, and—albeit to a lesser extent—Somalia.
Aside from the increasing number of "individuals of concern," Finland's jihadist scene is developing in other ways. In 2014, the FSIS observed signs of "multi-ethnic radical Islamist networks" forming in Finland (MTV Uutiset, March 5, 2014). According to the latest threat assessments, jihadist "support groups" had been established in an attempt to recruit and radicalize individuals. One such support group is an Ansar al-Islam spinoff known as Rawti Shax and Didinwe, which was targeted in a Europe-wide counterterrorism operation in mid-November 2015. At least three individuals from Finland connected to this group had fought with IS (Helsingin Sanomat, November 12, 2015).
Extended Jihadist Networks
By late 2015, at least 70 adult individuals from Finland had travelled to Syria and Iraq, the majority seeking to join jihadist groups, according to an interior ministry report. The current number—including juveniles—is likely somewhere between 80 and 120. [1] Of further concern to the Finnish security services are the approximately 20 militants that have returned home, according to an official estimate that appears to have remained unchanged since at least late 2014 (see Yle Uutiset, October 13, 2014; Iltalehti, November 17, 2015). [2]
This increased flow of individuals to-and-from the conflict zones means jihadist groups abroad, particularly IS, increasingly have better knowledge of Finland's domestic Islamist networks. Those who join IS in conflict zones are able to pass on their contacts with extremist individuals and support networks operating within their home country's borders, increasing the interconnectedness of Finland's home-grown jihadists with militant actors abroad.
Fighters returning to Finland with training and stories of supposed battlefield heroism are further able to expand the Finnish radical Islamist scene by recruiting members within their immediate social circles. Indeed, the impact of these social connections—whether through marriage or friendship—is visible in the mobilization patterns of Finnish jihadists and their supporters, particularly those who have traveled from the Helsinki metropolitan region (The Ulkopolitist, March 10, 2015).
The lack of information on returnees and their condition—whether they return traumatized and disillusioned or remain dangerous and radicalized—makes it difficult to analyze the extent of the threat, but the potential of returning foreign fighters seeking to engage in terrorist activities in Finland or elsewhere in Europe is not one the security services are willing to exclude.
Influx of Asylum Seekers
The third issue, and one that has had significant impact on much of the European Union, is the unprecedented number of asylum seekers who have arrived in Europe since 2015, many hailing from Syria, Iraq and Afghanistan.
According to figures from the Interior Ministry, over the last decade, Finland has received somewhere between 1,500 to 6,000 refugees. In 2015, however, Finland received more than 32,000 asylum seekers, stoking fears among Finns that dangerous individuals, particularly those linked to IS, may disguise themselves as refugees to infiltrate the country. In that particular vein, two Iraqis were arrested upon their arrival in Finland in late 2015 following a tip-off from other asylum-seekers (Hufvudstadsbladet, December 10, 2015). They are suspected of participating in the June 2014 Camp Speicher massacre, in which IS fighters killed hundreds of Iraqi Shia soldiers.
While a senior interior ministry official recently assured the public that Finnish authorities are well informed about the background of every migrant, this is unlikely the case, as Finland lacks the infrastructure and resources to effectively process the influx (Verkkouutiset, March 9, 2016). However, according to the Interior Minister, Petteri Orpo, the authorities have identified few dozen individuals among the refugees arriving in Finland who have "connections to terrorism" (Savon Sanomat, March 26, 2016). Finnish authorities face a considerable task in attempting to identify potentially dangerous individuals, as there is very little reliable information available on their activities in various conflict zones, and cooperation with government authorities in Syria, Iraq, or Afghanistan is fraught even at the best of times. Thus far, however, there have been no signs that IS is systemically using the flow to infiltrate Finland with its fighters.
Although the issue should be taken seriously, the short-term security risk from asylum-seekers is likely low. It is a threat that increases enormously, however, if the new arrivals are integrated poorly. With inadequate integration, such individuals can become a promising target for those seeking to radicalize them. Indeed, there has been evidence that young individuals arriving in Finland as refugees are being targeted by jihadist recruiters (Helsingin Sanomat, October 3, 2015; Yle Uutiset, June 17, 2015).
Furthermore, the arrival of an unprecedented number of asylum-seekers has invigorated far-right groups. In Finland, this has resulted in the establishment of the so-called Soldiers of Odin, an anti-immigrant group formed in October 2015 that organizes street patrols, which it claims are intended to protect the public. The effect has been a further polarization of society's attitude towards migrants and refugees, with several reported attempted arson attacks on refugee centers.
Increased Threat
The jihadist milieu in Finland has undergone substantial development in the last few years, largely impacted by Syria's civil war, the rise of IS, and the subsequent flow of refugees to Europe. Not only is there an increasing number of individuals from Finland taking part in jihadist activities abroad, but Finnish-based groups have been established to support jihadist violence at home. The FSIS fears that if these emerging domestic groups are left to fester without intervention, they "may resort to operational actions."
The jihadist threat facing Finland—while still relatively low—has markedly increased in recent months and has become more complex and thereby more difficult to predict. It is a trend that is being seen elsewhere in Europe, and at present, there appear to be few successful efforts to tackle it. For Finland, where policymakers seek to take a proactive, precautionary approach, the question is rooted in the prevention of a developing jihadist scene and increasing levels of domestic jihadist activity.
Juha Saarinen is a researcher focusing on violent Islamism and Middle Eastern politics. He currently works at the Finnish Middle East Consulting Group and the Centre for Research on Ethnic Relations and Nationalism at Helsinki University.
Notes:
[1] Figures taken from Interior Ministry publication "Väkivaltaisen ekstremismin tilannekatsaus" (November 19, 2015).
[2] A report by the Soufan Group report on foreign fighters, published in December 2015, states the number of returnees to Finland was more than 25, reflecting the author's own findings on new returnees since late 2014. See "Foreign Fighters: An Updated Assessment of the Flow of Foreign Fighters to Syria and Iraq" (December 2015).
For the full FSIS threat assessment (updated November 3, 2015) referred to in this article, see "Terrorism Threat Assessment 3.11.2015."