Frozen Conflict Paradigm Persists in the Geneva Process (Part One)
Publication: Eurasia Daily Monitor Volume: 8 Issue: 48
By: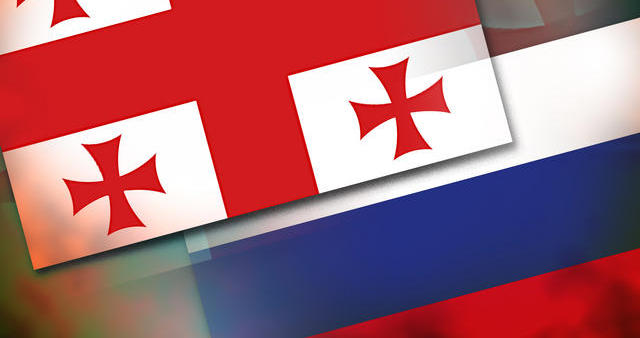 In October 2008, two months after Russia's invasion of Georgia, a diplomatic process was launched in Geneva to implement the armistice agreements signed on August 12 and September 8 that year. Two and a half years later, the fifteenth round of negotiations concluded in Geneva on March 4, again without results. The participants are Russia, Georgia, the EU, the US, the United Nations, OSCE, and the internationally unrecognized Abkhaz and South Ossetian authorities.

Of these participants, the UN and OSCE were summarily evicted from Abkhazia and South Ossetia in 2008 by Russia; and to complete the humiliation, Moscow made it appear that the authorities in Sukhumi and Tskhinvali had evicted these major international organizations. French President, Nicolas Sarkozy, had brokered the armistice and the EU took over the responsibility of ensuring its implementation. The EU, however, lacks the means to do so. The European Union's Monitoring Mission (EUMM), (a civilian operation) provides a temporary, soft-security shield for Georgia, amid the hard-security deficit that the US and NATO had earlier allowed to develop in the South Caucasus. Thus, Russia with overwhelming forces in place, and two proxy votes added to its own, dominates a dysfunctional Geneva process.

Moscow is comfortable with stagnation in the Geneva process. In a communiqué following the fifteenth round, Russia's foreign ministry stated that stability is consolidating along the Abkhaz-Georgian and South Ossetian-Georgian "borders" [i.e., Russian deployment lines], civilian incidents are declining in frequency, and the Incident Prevention and Response Mechanism (IPRM) now regularly operating helps resolve such situations (Interfax, March 7).

The EU's chief representative to the Geneva Process, French diplomat Pierre Morel, seems to share this assessment to a large extent. Morel is satisfied that the security situation is "relatively calm" and the latest Geneva round was "very positive." Paris and, apparently, Brussels value the Geneva process as the only venue where the Georgian government and the Abkhaz and South Ossetian authorities can meet and hold direct talks (Agence France Presse, March 5).

Moscow, Paris, and Brussels can converge on this lowest-common-denominator. Each of them for its own reasons emphasizes process in its own right, and stability as the measure of success. Under this cover, Russia consolidates its strategic gains in the South Caucasus while the EU avoids dealing with Russia's breaches of the armistice in Georgia. Corrective actions even of a piecemeal nature hold a distant second place in the EU's order of priorities. Its top priority is to prevent this situation from affecting EU-Russia relations.

Washington seeks to balance those same sets of concerns, albeit with diminishing resources to bring to bear in the South Caucasus. The US supports Georgia's goals of demilitarization, non-use of force, and refugee return in the framework of the Geneva process. According to Georgian Foreign Minister, Grigol Vashadze, "Georgia and the US are asking, demanding, insisting" to advance those goals; but Russia hides behind the Abkhaz and South Ossetian authorities, claiming that everything depends on them –i.e., on recognizing them (Radio Free Europe, February 24).

The conflict in its current state reproduces the main features of the 1992-2008 "frozen conflicts," with a number of aggravating differences. Some of these differences are of degree, but most of them are of substance, with wider implications for the international order.

First, the pair of conflicts in Abkhazia and in South Ossetia have fused into one larger conflict, now generally acknowledged as pitting Russia against Georgia. Despite Moscow's claims to the contrary, the 2008 armistice agreements (the basis for this ongoing Geneva process) show incontrovertibly Russia, not Abkhazia or South Ossetia, as the party in conflict with Georgia. The West had been in denial all along about this essential point. Despite this overdue clarification, Russia's conduct in this region remains consequence-free in the West.

Second, Russia has shifted the military demarcation lines farther south since 2008, fortified those lines, and heavily militarized the two occupied territories. Moscow's "suspension" of implementing the Treaty on Conventional Forces in Europe from 2007 onward has facilitated this course of action in Georgia, breaking the CFE Treaty irreparably at this stage.

Third, Moscow has dropped the pretense of recognizing Georgia's territorial integrity, moving instead to recognize Abkhazia and South Ossetia as "new states." Russia's changing recognition policies made little difference on the ground or internationally, however. Until 2008, Moscow officially recognized Georgia's sovereignty in those two territories, but forcibly prevented Georgia from exercising that recognized sovereignty. Since 2008, Russian control of the two territories is growing even tighter, notwithstanding Moscow's "recognition" of them as new states.

Fourth, international organizations have been removed from Abkhazia and South Ossetia (see above) after 16 years of continuous presence. However ineffective, and subjected to Russia's veto rights, the UN and OSCE Missions had provided at least some international observation of the two Russian-controlled territories. Russia had been granted a zone of predominance there, but has turned it into a zone of exclusion.

Fifth, Russia has inspired at the international level an undeclared arms embargo on Georgia since 2008 and continuing. This situation would previously have seemed inconceivable for a NATO aspirant country to experience, or indeed for NATO Allies to accept. Russia exploits this protracted conflict in attempting to discredit NATO's open-door policy.

Sixth, Russia refuses to deal with Georgia's government bilaterally (Moscow deals with Tbilisi through the multilateral Geneva process). Moscow's policy follows two parallel tracks: explicit de-recognition of Georgia's territorial integrity and an implicit de-recognition of Georgia's legitimate government. With such policies, Russia has imposed a deeper "freeze" than at any previous time on a solution to this protracted conflict.