Gazprom Takes Over BP's Joint Venture At Kovykta
Publication: Eurasia Daily Monitor Volume: 8 Issue: 43
By: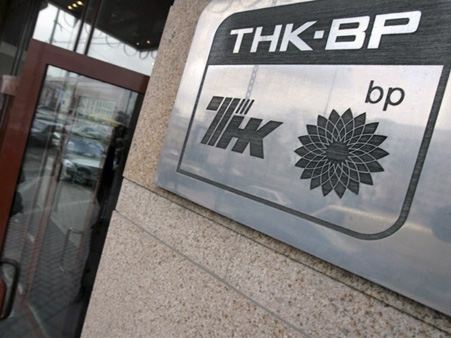 On March 1, Russia's Gazprom bought the license to develop the giant Kovykta gas field in eastern Siberia from BP's joint venture in Russia, TNK-BP. Since 2003, the Kremlin had systematically prevented the project's development, seeking instead to bring it under Russian state control. Now, Kovykta may finally become the first giant gas field to be developed in Russia since Soviet times. Its exportable output will almost certainly go to China, adding nothing to Russia's gas export potential to Europe (Interfax, Kommersant, Vedomosti, March 1, 2).
Located in Irkutsk oblast, the field holds an estimated 2 trillion cubic meters in recoverable reserves. Technically, the company RUSIA Petroleum had held the development license and operating rights until March 1. Its shareholders since 2003 were TNK-BP with 63 percent, a regional electricity-generation company with 25 percent, and the Irkutsk oblast administration with 11 percent. TNK-BP is a 50-50 joint venture of BP with the group Alfa-Access-Renova (AAR) in Russia since 2003. The tycoons Mikhail Fridman, Viktor Vekselberg, Len Blavatnik, and German Khan are owners of AAR, holding 50 percent of TNK-BP between them. Seeking to expand their operations beyond Russia in the global arena, AAR partners pressed the BP side to go global with TNK-BP's investments. BP did not share this view. However, Kovykta and other assets held in Russia via TNK-BP constituted a major portion of BP's total booked reserves, directly affecting its share price. This can translate into vulnerability in a legal environment such as Russia's.
Bob Dudley (currently BP's CEO in London) was TNK-BP's CEO in Moscow from this venture's inception until 2008, when Russian authorities forced Kovykta's development to a standstill and brutally evicted Dudley with his BP team from Russia. Various regulatory authorities and the police joined forces in harassing the BP side of TNK-BP, indicating Kremlin approval of these actions.
Mischaracterizing the situation as a mere "corporate dispute" (which AAR shareholders had indeed initiated with state backing), Russian authorities enabled the AAR group to take over the positions of chairman of the board and CEO of TNK-BP. At the same time Gazprom's employee Gerhard Schroeder, the former German chancellor, was installed as a tie-breaking "independent member" on the TNK-BP board. Thus, Gazprom gained a foothold inside TNK-BP. In retrospect, this marked the start of transition toward a takeover of the Kovykta project by Gazprom.
Those events in 2008 were BP's second disappointment in Russia. The first had involved some of the same set of local players, yet BP's top management at that time decided to return for a second try. Risk appetite combined with apparently poor due diligence, and a perceived vulnerability on booked reserves, made it easier for the Russian authorities to pressure BP and the Kovykta project. Lord George Robertson, former NATO Secretary-General, representing BP on the TNK-BP board, could not deter, much less contain, those indignities. BP's then-CEO in London, Tony Hayward, rushed to Moscow to accept the new dispensation, since BP could not risk losing its booked reserves in Russia. When Dudley, a US citizen, was being hounded from Moscow in July 2008, US President George W. Bush's special envoy for energy affairs, C. Boyden Grey, flew to Moscow, but was denied any official meetings appropriate to his status.
In this as in other cases, the Kremlin forced the reversal of production sharing agreements involving Western companies, and foreclosed any independent export options from Russia. At Kovykta, Russian authorities charged that the project was failing to meet development and production targets. The project had envisaged producing 30 billion cubic meters (bcm) of gas annually, mostly for export. However, Gazprom used its monopoly on export pipelines to ensure that Kovykta lacked an export outlet. Gazprom and the Russian government played a cat-and-mouse game, suggesting at times that they might allow Kovykta to be developed, if BP cedes some big asset overseas to Gazprom. For example, Gazprom suggested that BP's liquefied natural gas project on Trinidad & Tobago, oriented to the North American market, be turned into a joint venture with Gazprom, in return for developing Kovykta. Meanwhile, Russian authorities were suggesting that Kovykta gas could be sold in the Russian market for internal consumption. However, this would have been unprofitable due to state-controlled prices in Russia's internal gas market.
Ultimately, TNK-BP had to petition for bankruptcy of RUSIA Petroleum in hopes of recouping the lost investment, which it put at $675 million. An Irkutsk court declared RUSIA insolvent in October 2010, leading to forfeiture of the Kovykta development license and its reversion to the state. On March 1 the state auction for the license was held, from a starting price of $517 million. Gazprom won the license with a bid of $773 million against Rosneftegaz (Interfax, March 1, 2).
Gazprom is holding talks with Beijing on the price of Kovykta gas and the financing of dedicated pipeline to China. The current planning assumptions are for the pipeline to become operational by the end of 2015, with deliveries to reach 30 bcm per year during the project's plateau phase.