Gazprom Withdraws from Tender for Greek Gas System
Publication: Eurasia Daily Monitor Volume: 10 Issue: 117
By: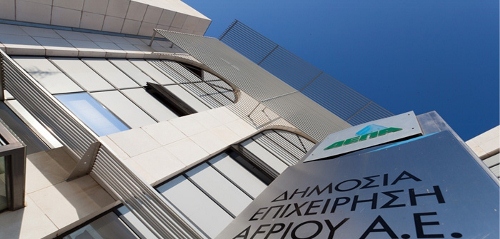 Russian Gazprom was poised to take over Greece's Public Gas Corporation (DEPA), but has withdrawn from the tender literally on the last possible day. The final, binding offer was due to be submitted on June 10, but it did not arrive. Instead, Gazprom claims that the Greek government did not offer sufficient incentives for Gazprom to proceed with the acquisition of DEPA (Kommersant, June 11).
This claim sounds unconvincing. Athens had bent over backwards to provide the extra incentives that Gazprom had demanded (see EDM, June 3, 4). The Greek government, insolvent and pressured by international creditors, was anxious to consummate the sale to Gazprom at this time (see below). Ultimately, Gazprom was almost certainly dissuaded by the European Commission's discrete warnings that the takeover of DEPA could breach the EU's energy market and competition laws.
DEPA is Greece's wholesale gas procurement company and dominant distribution company. It is 65 percent state-owned, with the remaining 35 percent held by Hellenic Petroleum, itself 35 percent state-owned. DEPA is a profitable business: it registered a net profit of €106 million ($140 million) even in the crisis year 2012. Gazprom supplied more than 60 percent of natural gas consumed in Greece in 2012. The 20-year sale and purchase contract is valid until 2016 (www.naturalgaseurope, May 28).
Gazprom's acquisition of DEPA would have resulted in a vertically integrated arrangement, potentially incompatible with EU legislation. Gazprom seemed slow to react to the warning signals. Barely one week before the deadline, however, the minor Russian player Sintez (regarded as Gazprom's proxy in this tender) re-entered the bidding for DEPA. Inasmuch as Sintez is not a gas supplier to Greece, this Russian company, or indeed Moscow, could have claimed at least initially that Sintez had acted within the existing EU legislation.
Sintez, however, was also bidding for DEPA's subsidiary, DESFA (Public Gas Transmission System Operator), apparently offering €500 million ($660 million) for this pipeline company. Again, a combined takeover of these assets would potentially contravene EU law. Moreover, raising €1.8 billion ($2.4 billion), which minor player Sintez offered for both DEPA and DESFA, would have been difficult without risking tipping Gazprom's hand. Sintez itself had earlier sought to establish some credibility by hinting that it would partner with or borrow from Gazprom (see EDM, June 3, 4).
Gazprom is known to have offered €900 million to €950 million ($1.188 billion–$1.254 billion) for taking over DEPA. The other finalist in this bidding was an ad hoc consortium of the Greek companies Motor Oil and Mytilineos (M&M), which is known to have offered some €500 million for acquiring DEPA. Fifteen other companies had dropped out of the contest.
Gazprom demonstrated its negotiating tactics in this process. First, thanks to its cash hoard, Gazprom had outbid its rivals by far. Next, it stood poised to win the final round of bidding, essentially by default. At this point, Gazprom could well reduce its initial price offer and still win the tender. Wielding this leverage, just ahead of the final round, Gazprom pressured Athens into changing the terms of the tender in Gazprom's favor, just ahead of the final round.
Indeed, the Greek government apparently feared that Gazprom would submit a lesser offer in the sealed envelope that was due to be opened on June 10. International creditors' pressure add to the sense of urgency in Athens to wrap up the sale, without further delay and at the maximum attainable price (Athens News Agency, To Vima, June 11).
Accordingly, Greece's privatization agency Hellenic Republic Asset Development Fund (HRADF, which administers the tenders) yielded to Gazprom's demands for fresh concessions in the sale and purchase agreement. It provided government guarantees for a portion of the debts owed to DEPA by its Greek customers. It reduced the amount of the cash deposit (which accompanies the submission of a binding final offer) from 20 percent to 10 percent of the price offer's value; and it made the deposit refundable (instead of being forfeited) if the acquisition were cancelled through no fault of the buyer. Finally, it allowed the buyer to cancel its acquisition of DEPA, if Greece, for whatever reasons, were to abandon the Eurozone (apparently, Gazprom would not be interested in revenue denominated in a Greek currency).
DEPA/DESFA had been a single public company prior to this tender, but its two entities were tendered out separately, in conformity with EU legislation. While Gazprom and Sintez failed to submit their offers for the two entities on the final deadline (June 10), Azerbaijan's State Oil Company (SOCAR) remained the lone contestant in this tender. SOCAR presented a binding offer of €450 million ($594 million) for DESFA on time and is the winner. The Greek government will tender out DEPA again as soon as possible.