Gazprom's Anti-Nabucco Campaign Misses German Targets
Publication: Eurasia Daily Monitor Volume: 7 Issue: 135
By: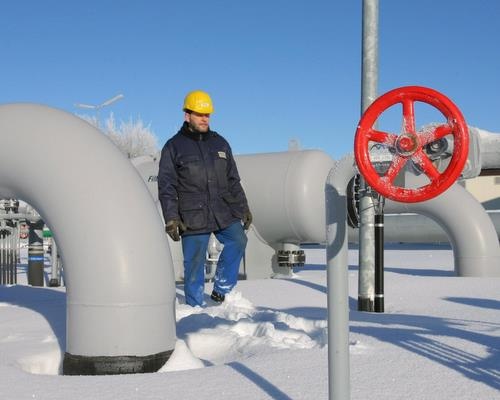 Gazprom's proposal for German RWE to join Gazprom's South Stream project, has fallen flat at both the corporate and the political levels in Germany. The proposal clearly aimed to disrupt the European Union-backed Nabucco project, where RWE is a key stakeholder, developing offshore gas in Turkmenistan and a cross-Caspian transport solution. The German-language business press has assessed Gazprom's move as an unprecedented escalation of effort and "new stage in information warfare aimed at weakening Nabucco" (Handelsblatt, July 11; Wirtschaftsblatt, July 13).
RWE has responded that it would "look into this offer, as it does [with] every offer. At the same time, RWE would like to make it absolutely clear that its participation in Nabucco definitely takes priority, because Nabucco best meets RWE's investment criteria and fits in best with its ongoing projects… Nabucco is the only pioneering and cost-effective initiative for diversifying gas sources and gas transport routes and competitiveness in Europe" (RWE press release, July 12).
In a parallel statement, the Nabucco pipeline company alludes to this project's comparative advantages over South Stream: "With an inter-governmental agreement –ratified in all transit countries– already in place, Nabucco is the only project that has this special, firm legal basis. All national Nabucco companies [in the countries along the route] have been set up and are now operational. Nabucco is currently in negotiations with major banks such as EIB, EBRD and IFC. All six Nabucco shareholders are committed to completing and promoting the project" (press release, July 12).
The German government has been quick to rally behind Nabucco in response to Gazprom's move. This attitude cuts across party lines in Germany's coalition government. Christian-Democrat Chancellor Angela Merkel's office has let it be known that she would express "political support for the Nabucco project" at the Russia-Germany summit on July 14-15 in Yekaterinburg. The Free-Democrat [Liberal] Minister of the Economy, Rainer Bruederle, who normally restrains state involvement in the economy, has nevertheless declared the government's support for Nabucco, following Gazprom's proposal for RWE to join the rival South Stream. The Chancellery and Bruederle are characterizing Nabucco as strategically important to the diversification of Europe's gas supplies (Financial Times Deutschland, Handelsblatt, July 14).
Thus, Gazprom's move has backfired. Instead of disrupting the Nabucco consortium in Germany, it has prompted the clearest expression of support from the German government in the Nabucco project's history. This attitude, however, in no way affects German government backing for Gazprom's Nord Stream project on the Baltic seabed, in which influential German interest groups have become vested, despite the resulting overdependence on Russian gas. The German government will face another test in a few months' time, when its position will be pivotal in the EU's decisions on financing the Nabucco project.
The failed overture also indicates the limitations of Moscow's lobbying strength in Germany. Energy, particularly the natural gas business, is a key aspect in Russia's outreach to German economic and political constituencies. Russia's Ambassador in Berlin, Vladimir Kotenev, is now smoothly transitioning into the post of Gazprom Germania CEO, also in Berlin (Focus, no. 25, June 2010).
Almost certainly, Gazprom had hoped that RWE accession to South Stream would have translated into political clout for EU funding to this Russian project. Moscow works through the Italian and other friendly West European governments in the EU to obtain TEN status (Trans-European Networks) for the South Stream project. Nabucco enjoys this status, which qualifies projects for priority access to investment funding and credit guarantees. Were South Stream to receive TEN status, Gazprom would then be able to compete against Nabucco on European financial markets and for the resources of public lending agencies. Gazprom could nip Nabucco in the bud in that case.
Beyond Germany, rumors and conjectures about RWE (or any Nabucco consortium member) joining South Stream could undermine confidence in the viability of the Nabucco project in supplier, transit, and consumer countries as well among potential investors. While failing in Germany, Moscow currently seeks to achieve a comparable effect in the Nabucco consortium countries Bulgaria and Romania.
On July 6, Russian Deputy Prime Minister and Gazprom Chairman, Viktor Zubkov, held talks with Bulgarian Prime Minister, Boyko Borisov, in Sofia. Apparently, Zubkov persuaded Borisov's government to reactivate Bulgaria's participation in South Stream, which the government had suspended exactly one year ago. A follow-up Gazprom visit is expected in Sofia on July 15-16 to sign an updated agreement that would commit Bulgaria to South Stream (Novinite, BTA, July 6–14).
Romania, the only Nabucco country that never considered joining South Stream, has suddenly become eager to join instead of Bulgaria. The Romanian economics ministry seems to have monopolized policy on this issue, while the head of state and the rest of the government look like bystanders. This ministry was hoping to exploit Bulgaria's defection from South Stream and replace Bulgaria with Romania, as a landfall point and transit country for Gazprom's pipeline. It clings to that hope, despite Sofia's second thoughts and Gazprom's lack of resources for this project.