Gazprom's Price Hike to Moldova Has Political Ramifications
Publication: Eurasia Daily Monitor Volume: 8 Issue: 26
By: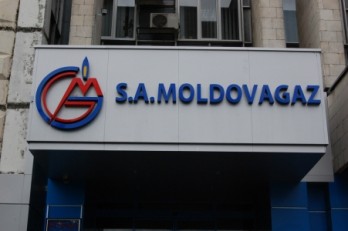 The Russian government's offer of cheap gas to Moldova, in return for military basing rights ("Cheap Gas for Basing Rights: Russia Offers Ukrainian-Type Deal to Moldova," EDM, February 4) aims to pressure Moldova's governing Alliance for European Integration (AEI). That government was confirmed in office in January 2011, following the November 2010 parliamentary elections. Moscow seeks to exploit Moldova's payment difficulties with Gazprom, as well as to undermine the government politically ahead of upcoming elections.

Russia's Gazprom has raised the price of gas for Moldova to $294 per one thousand cubic meters in the first quarter of 2011, up by 12 percent from the fourth quarter of 2010 (MoldovaGaz press release, January 1). The increase is in line with the December 2007 Russian-Moldovan agreement, whereby the price of gas for Moldova is rising each quarter until the end of 2011 to the level of European netback prices. Gazprom's price hikes to Moldova in 2010 have generated a new round of consumer debts, on top of earlier arrears. These are still far smaller than Transnistria's arrears (see below); but Gazprom threatens only Chisinau, not Tiraspol, with debt collection.

Gazprom owns 50 percent of MoldovaGaz, the gas trader and transmission operator. Transnistria's authorities hold a stake of 13.5 percent, transferred to Gazprom in trust management. The Moldovan government owns 35 percent (with another 1 percent in unnamed private hands). Gazprom's representatives dominate Moldovagaz's board and top management.

Moldovagaz (i.e., Gazprom via this company) has asked Moldova's energy regulatory agency to approve an 18 percent average price hike to end consumers, so as to cover not only Gazprom's price increase, but also transmission and distribution service expenses inside Moldova (Infotag, February 1, 2; Moldpres, February 3). Whether politically motivated or not, the request (if granted) would signal further political trouble for the government.

The government is hard pressed to deal with Gazprom's latest price hike, particularly against the backdrop of a constitutional crisis and possible serial rounds of new elections. The government must either pass the price increase on to consumers, or partly subsidize internal gas consumption through state budget deficits. In either case it would have to forego long-overdue investment in infrastructure upkeep and energy efficiency programs, the lack of which compounds the financial losses in a vicious circle.

Moldova's end consumers have already absorbed two increases of 14 percent each, in January and May 2010. These have precipitated chain reactions of consumer payment defaults, jeopardizing the viability of gas and electricity utilities, and raising Moldovagaz's indebtedness to Gazprom.

Further shocks to end consumers would damage the governing parties, ahead of upcoming elections. Moldova faces possibly four election rounds in the next few months: presidential election in the new parliament (required and long-overdue, but not scheduled); parliamentary elections again (required, if the parliament fails again to elect a head of state); country-wide local elections (on schedule in June); and a constitutional referendum (optional, as a means to overcome deadlock in parliament).

Under the contract for 2011, Gazprom will supply 3.3 billion cubic meters (bcm) of gas to Moldova, including 2 bcm to be delivered to TiraspolGaz for consumption in Transnistria (left-bank Moldova). The latter accounts for less than 20 percent of Moldova's total population, but is better gasified and more industrialized than right-bank Moldova.

Total arrears to Gazprom (accumulated since the early 1990's) had reached $2.2 billion in the first half of 2010, and have continued to increase. Gas consumed in Transnistria accounts for 86 percent of that total debt. Transnistria's authorities do not dispute the debt itself, but argue that the Moldovan government should pay it, on the pretext that Gazprom had signed the supply contracts with MoldovaGaz, not with TiraspolGaz. By all available evidence, Gazprom and the Kremlin behind it tolerate this situation without objection.

In 2007 and 2010, Gazprom filed six suits against MoldovaGaz only, for "Moldovan" debt portions amounting to $384 million, owed in overwhelming proportion by Transnistria's authorities. Gazprom chose the International Commercial Arbitration Court at the Chamber of Commerce of Russia for filing those suits. Gazprom apparently seeks a ruling that would entitle it to download Tiraspol's arrears onto Chisinau, for debt-collection there. This would enable Gazprom to engage in brinkmanship, threatening Moldova with bankruptcy and MoldovaGaz with a full takeover (www.energetika.net, May 18, 2010). Moldova could in that case call the bluff, but Gazprom would have succeeded at least in complicating the government's domestic electoral position vis-a-vis the leftist opposition.

Moldova provides massive transit service for Russian gas en route to Romania, Bulgaria, Greece, and European Turkey. The transit pipeline, which crosses Moldovan territory for a short stretch, has an annual capacity of up to 25 bcm. Gazprom has contracted for using 18.3 bcm of that capacity in 2011, to supply those four countries. The transit fee has just been increased by mutual decision to $3 per 1,000 cubic meters per 100 kilometers of Moldovan pipeline in 2011 (www.moldovagaz.md).

This transit fee remains well below levels prevailing in Europe. The fee had stood at $2.50 for at least 10 years through 2010 (Infotag, January 28, 31). Even with the raised fee, Moldova does not collect sufficient transit revenue for pipeline upgrades. The Moldovan government has a persuasive case for seeking a transit fee increase to European levels.