Georgian Political Field Fragments Ahead of the 2016 Parliamentary Elections
Publication: Eurasia Daily Monitor Volume: 13 Issue: 88
By: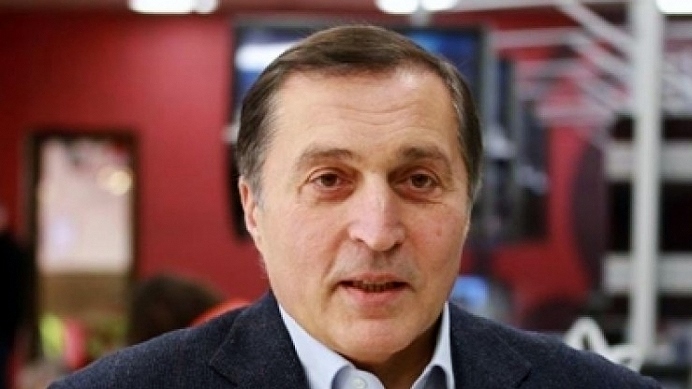 Georgian politics rarely lacks drama or signs of fragmentation, but the much-anticipated recent arrival of Paata Burchuladze, a world-renowned Georgian operatic bass, to the political stage has added a fresh, new dynamic (Civil Georgia, April 29). Burchuladze has led charity work for children through the Iavnana Foundation for over a decade. In November 2015, Burchuladze launched the Georgian Development Foundation (GDF) and pointedly did not rule out eventually entering politics (Tabula.ge, November 12, 2015).
The latest polls, conducted by the US-based International Republican Institute (IRI), gave new credibility to Burchuladze's alleged political ambitions. According to the survey data, Burchuladze's GDF polls in third place with 12 percent, while Burchuladze himself comes out on top among all other Georgian politicians, garnering 75 percent favorability ratings (Iri.org, March–April, 2016).
While gradually accelerating his political activities within and outside of the country, Burchuladze is trying to portray himself as a pro-Western Georgian politician. Since this March, he twice visited Washington, DC, while his political representatives have gone to Brussels (Civil Georgia, April 29). However, some Georgians well remember that Burchuladze proudly called himself a "Soviet man" just in the last year in one of his interviews. Moreover, in the same interview, he said that as indicative of their culture and mentality, Georgians stand no closer to any other people than to Russians. Curiously, he added that he takes pride when he is introduced to audiences around the world as a Russian rather than a Georgian singer (Guardian.ge, August 13, 2015). This time around, political expediency certainly took priority over Burchuladze's pro-Soviet and pro-Russian sentiments as he seems more cautious not mention his affection toward Georgia's northern neighbor.
Paata Burchuladze's political message lacks clarity and detail, as generally is the case with the vast majority of Georgian politicians and political parties. He talks about persisting "hopelessness" within Georgian society and the need to put Georgia "back on the right track." He criticizes the current government's policies as "aimless, passive and inefficient," and he promises to elaborate "together with people a plan for overcoming the crisis […] in the country" (Civil Georgia, April 29).
Despite the vague and nascent character of Burchuiladze's political message, he seems quite popular among the Georgian public. This once again demonstrates Georgian society's frustration and disappointment with the political establishment, both in the government and the opposition, and a general desire for a new political figure.
Paata Burchuladze's possible arrival to Georgina politics is not the only new story in Georgia. IRI's recent polls, although challenged and somewhat distrusted by some Georgian politicians (Interpressnews.ge, Tabula.ge, April 29), also shed light on the utter fragmentation of the Georgian political field ahead of the October 2016 parliamentary elections. Surprisingly, no political party in Georgia currently enjoys more than 20 percent of popular support. The ruling Georgian Dream–Democratic Georgia (GDDG) party receives only 19 percent support, followed by United National Movement (UNM—18 percent), Free Democrats (FD—11 percent), Labor Party (LP—8 percent), Alliance of Patriots (AP—4 percent), Democratic Movement (DM—3 percent) and the Republican Party (RP) with only 1 percent (Iri.org, March–April, 2016). Overall, those political parties that consider themselves pro-Western (GDDG, UNM, FD, RP) currently garner 49 percent popular support, while others, which can generally be described as anti-Western or pro-Russian (LP, AP, DM) hold 15 percent. Although, the pro-Western forces have superiority in numbers, others also wield quite formidable popular backing.
Will Georgia be able to form a coherent new government after the fall parliamentary elections? If these public opinion figures truly reflect reality, no political party will be able to form a new government without aligning with others in a broad coalition. This may not necessarily be bad for Georgian democracy, as it would provide additional experience for inter-party cooperation and political deal making. But on the other hand, instead of a richer democratic experience, the Georgian political system could fall into persistent gridlock as a result of the fragmented government. For a country facing mass poverty, partial military occupation, and near constant political instability, such an outcome would be a disaster.
As the election date approaches, the political standing of the various competing parties as well as their alignment with one another may change. It is too early predict with any confidence whether the election results will produce a more fragmented or more cohesive government compared to the ruling team currently in power. So far, however, the country's political landscape looks profoundly split, signaling the likelihood for future instability.