Growing Financial Crisis Reversing al-Shabaab's Gains in Somalia
Publication: Terrorism Monitor Volume: 9 Issue: 25
By: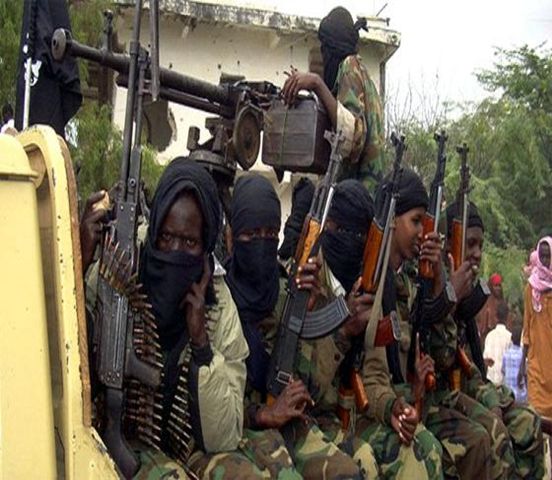 Even as Somalia's radical Islamist al-Shabaab movement announced its allegiance to the new al-Qaeda leader, Dr. Ayman al-Zawahiri, the movement has displayed signs of weakness that have led to the loss of territory in recent clashes in Mogadishu and in towns close to the border with Kenya (Shabelle Media Network, June 17; AFP, April 28).
Militias loyal to Somalia's Transitional Federal Government (TFG) have combined with peacekeepers of the African Union Mission in Somalia (AMISOM) to control 13 of the 15 districts in Mogadishu. Until recently, al-Shabaab had controlled most of the capital (Somalia Report, June 2).
TFG Information Minister Abdikarim Jama told Jamestown that TFG forces currently control three of four parts of the strategically important Bakara Market. [1] Author and politician Ahmed Shaykh Ali Burale said that the Bakara Market is the main source of funding for al-Shabaab. "I couldn't say the amount, but they receive millions from the market," Burale told the author. [2]
On June 4, TFG and AMISOM troops seized Damanyo (a.k.a. Shirkole Ofishiale), al-Shabaab's last military base in western Mogadishu, as well as the districts of Hodan and Bondere, both strategic districts within the capital. Colonel Paul Lokech, commander of the Ugandan contingent of AMISOM, said "Taking Bondere district has a high symbolic impact as the extremists no longer pose a direct threat to Villa Somalia," the location of the Presidential Palace and other major government buildings (New Vision [Kampala], June 5).
Helping pro-government forces is a growing financial crisis within al-Shabaab. Until recently, al-Shabaab fighters were regularly paid, which attracted defections from TFG units. These financially-induced desertions, however, have now halted according to former al-Shabaab commander Osman Gedi Ali, who deserted the Islamist movement at the beginning of the year. [3]
Another former al-Shabaab senior commander, Muhammad Farah Ali, said that the group had also lost funds from the Middle East and North Africa due to the ongoing political unrest associated with the "Arab Spring." He did not indicate specifically where the money used to come from. Farah Ali told Jamestown in an exclusive interview that al-Shabaab is enduring its worst financial crisis ever. Funding problems have forced militants to abandon frontline areas in Mogadishu and southern Somalia due to a lack of ammunition (Somalia Report, June 7). "It's their worst time ever and it has really hit hard. The problem is lack of funds [and a] shortage of ammunition and bullets as well as fuel," Farah Ali indicated. "Every soldier is due to get $30 whenever there is a fight, but the group now pays nothing." [4]
Al-Shabaab commanders are beginning to acknowledge the group's financial crisis, asking residents living under their control to contribute money and food to the movement. On June 6, al-Shabaab senior officer Mustafa Yusuf Abu Yonis urged farmers and residents in the Jubba region town of Buale, more than 80 kilometers north of the port city of Kismayo, to gather at a meeting meant to encourage the community to contribute to the militants' war against TFG and AMISOM forces in Mogadishu (Somalia Report, June 9). The commander told each farmer to bring ten sacks of flour as a contribution. Al-Shabaab is believed to be using part of the "donations" for food and is selling the rest to raise cash to buy ammunition. Similar events were reported in other areas controlled by al-Shabaab, including those in the Lower and Middle Shabelle regions of southern Somalia.
The militants have also imposed a new law which forces farmers to pay for water used to irrigate their lands in the Lower and Middle Shabelle regions. Shabaab forces were deployed around the river to stop farmers from watering their lands until their payment is confirmed, according to Musa Osman, a local farmer. [5]
A local journalist in Jowhar, Lower Shabelle's main town, told Jamestown on condition of anonymity that militants had also asked farmers to pay a tax of 200 Somali shillings for each hectare of land they held. Farmers living in the region's second biggest town, Balad, were forced to pay 400 shillings for each hectare, with 40 farmers who refused to pay being thrown behind bars. Two of them were later released after they paid fines of 45 million and 42 million Somali shillings, according to elders speaking from the city on June 6. [6]
According to former Shabaab commander Mustafa Yusuf Abu Yunis: "The shortage of money [has] damaged the morale of al-Shabaab fighters, who are increasingly deserting to the government" (Somalia Report, June 9). Because of this loss the group is increasingly moving its assets, men and equipment out of Mogadishu, Information Minister Abdikarim Jama told reporters in Nairobi on May 28. [7] Not only a lack of funds but continuing disagreements among the group's leaders have contributed to the crisis in morale, said former Shabaab commander Muhammad Farah Ali, who added that there are also problems with corruption and misuse of funds in the group's leadership.
Contributing to the militants' financial difficulties was last year's loss of "protection" fees from three Somali World Food Program (WFP) sub-contractors and greatly diminished donations from the Somali diaspora, many of whom became alarmed with the group's direction after the July 11, 2010 suicide bombings in Kampala that killed 74 civilians watching the Soccer World Cup final (Somaliweyn, April 2, 2010: see also Terrorism Monitor, November 18, 2010; Terrorism Monitor Brief, July 16, 2010).
TFG forces and African Union peacekeepers are continuing to take advantage of al-Shabaab's financial woes, with Somali deputy prime minister and defense minister Abdihakin Mohamud Haji telling state radio that the TFG army and its Ugandan and Burundian AMISOM allies will continue to take out al-Shabaab elements across the country (Radio Mogadishu, June 6).
Notes:
1. Author's interview with TFG Information Minister Abdikarim Jama, May 28, 2011, Nairobi, Kenya. See also Garowe Online, June 12, 2011.
2. Author's interview with Ahmed Shaykh Ali, author and politician, June 14, 2011, Nairobi. For the struggle for Bakara Market, see Terrorism Monitor Brief, May 27, 2011.
3. Author's interview with former al-Shabaab officer Osman Gedi, May 25, 2011, Mogadishu, Somalia
4. Author's interview with former al-Shabaab commander Muhammad Farah Ali, May 25, 2011, Mogadishu
5. Author's interview with farmer Musa Osman, June 13, 2011, Jowhar, Somalia
6. Author's interview with elders, June 6, 2011, Balad, Somalia. 45 million Somali shillings equals roughly $28,000.
7. Press conference with TFG Information Minister Abdikarim Jama, May 28, 2011, Nairobi.