High-Level Corruption Threatens Moldova's European Aspirations
Publication: Eurasia Daily Monitor Volume: 15 Issue: 54
By: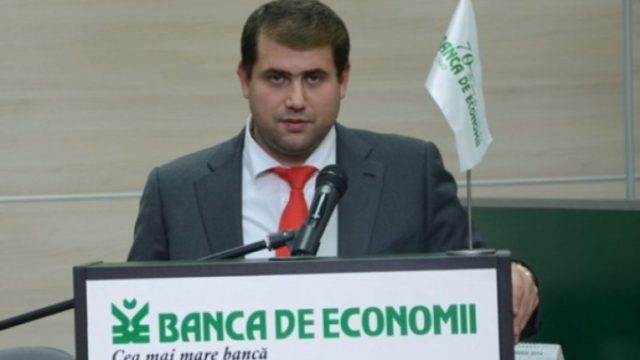 Every April 7, Moldovans take stock of the progress the country has made since the youth protests of April 2009, which popularly became known as the "Twitter Revolution." Nine years ago, this civil unrest led to the demise of Communist Party rule and ushered in a coalition of pro-European parties into power. However, hopes for a more democratic and accountable government not only failed to materialize, and many perpetrators of the brutal police crackdown in April 2009 have since been promoted to key state positions by the now ruling Democratic Party (Anticoruptie.md, April 7, 2017). This sense of impunity, coupled with poor economic conditions domestically, discourages young Moldovans from investing any hope in their country's future. According to the latest poll by the International Republican Institute, 76 percent of respondents do not think that young people have a "good future in Moldova," while 96 percent said "corruption is a big or very big issue" in the country (Iri.org, March 29, 2018). A recent joint report by the European External Action Service and the European Commission stated that "corruption still remains widespread, and independence of justice, law enforcement as well as national anti-corruption authorities need substantial improvement" (Europa.eu, April 5). Thus, endemic corruption and democratic backsliding not only undermine Moldova's European aspirations, but also create fertile ground for political instability and civil unrest, this time against a nominally pro-European government.
The same European Union report on Moldova's record of implementing the Association Agreement with the EU recalls that the change of the electoral system in July 2017 went against the recommendation of the Council of Europe's Venice Commission and the Office for Democratic Institutions and Human Rights of the Organization for Security and Cooperation in Europe (OSCE). European democracy watchdogs have repeatedly warned Moldova not to introduce the mixed electoral system, because it is likely to exacerbate the country's corruption problem by allowing wealthy businesspeople to influence elections in single-member districts (Venice.coe.int, March 19; see EDM, January 10). This concern is a major reason why the EU is withholding 100 million euros ($124 million) in macro-financial assistance, earmarked for Moldova last year. According to Vice Chair of the European Parliament Committee on Budgets Siegfried Muresan, EU funds would have arrived already had it not been for the controversial change to the electoral system (Europalibera.org, February 1). On a recent visit to Moldova, Muresan emphasized that at least three or four of the ten EU conditions for the first tranche (30 million euros) have not been met (Adevarul.ro, Cotidianul.md, April 6). Indeed the EU-Moldova Memorandum of Understanding sets clear deliverables in terms of public-sector governance, the fight against corruption and money laundering, energy-sector reforms, etc., but it also demands respect for effective democratic mechanisms, including a multi-party parliamentary system and the rule of law (Europa.eu, November 23, 2017). The latter is much more difficult to achieve, and given how the investigation into the billion dollar bank fraud is going (see below), the government appears to be barely trying.
One billion dollars (12 percent of GDP) was siphoned off from three Moldovan banks prior to the 2014 parliamentary elections. "The theft of the century," as it has come to be known, is a litmus test for the Moldovan justice system. Moldova's National Bank hired the New York City–based investigative consultancy Kroll to conduct a financial forensic investigation. Already in its first report, presented in April 2015, Kroll identified controversial businessman Ilan Shor, who controlled the three embattled banks, as the main figure behind the fraud. The consultancy firm's second report, from December 2017, pointed to 77 companies linked to Shor, who is identified as one of, "if not the only beneficiary" of this highly coordinated fraud (Candu.md, May 4, 2015; Bnm.md, December 21, 2017). Yet, despite being convicted by a lower court to seven and a half years in prison in June 2017, Shor appealed the ruling, and the case has been stalled (Deschide.md, April 2, 2018). Shor remains at large, and in the meantime, he became mayor of a large town, took over the leadership of a political party and is gearing up to enter the parliament. Keen observers of Moldovan politics know that this would be impossible without the protection from the head of Moldova's ruling Democratic Party, oligarch Vlad Plahotniuc, who used Shor's depositions to imprison Plahotniuc's political and business rivals (former prime minister Vlad Filat, oligarch Veaceslav Platon and mogul Chiril Lucinschi) in swift closed trials. The symbiotic relationship between Vlad Plahotniuc and Ilan Shor is the embodiment of high-level corruption that makes the EU increasingly frustrated with Moldova.
Endemic corruption, exacerbated by changes to the electoral system, led to Moldova's demotion from flawed democracy to a hybrid regime, according to the Economist Intelligence Unit's Democracy Index (The Economist, February 4). The risks of Moldova becoming synonymous with corruption are manifold, yet two main threats stand out. First, if it continues to only pay lip service to fighting corruption, Moldova will fail to advance its European integration efforts. Second, if the highly disputed mixed electoral system indeed produces a rather unrepresentative outcome in the parliamentary elections scheduled for the end of 2018, the country could plunge into another cycle of political instability, which could be exploited by foreign actors such as Russia. With all that in mind, it is nonetheless becoming apparent that the main fault-line in the Moldovan political debate is less of an East-West divide, but rather rivalry between those defending democracy and good governance and those content with clientelism and corruption. Both the nominally pro-EU oligarch Vlad Plahotniuc and the drudgingly pro-Russian President Igor Dodon are, in fact, progenies of Communist Party leader Vladimir Voronin's regime, which Moldova's millennial generation rose up against in April 2009, only to grow disheartened a decade later.