Hungarian MOL Goes Upstream in Kazakhstani Projects
Publication: Eurasia Daily Monitor Volume: 9 Issue: 138
By: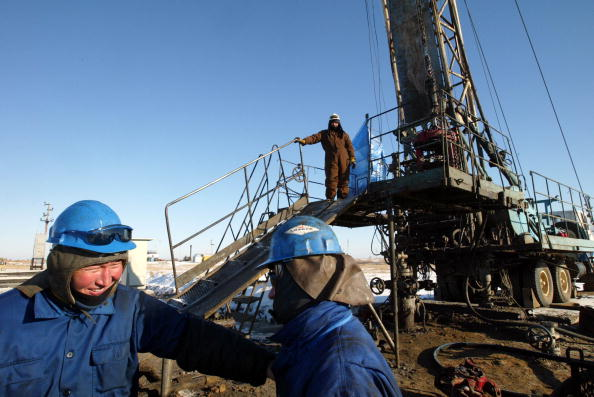 On July 19, Hungarian-based MOL entered into a partnership with Kazmunaigaz E&P (Exploration & Production, the upstream subsidiary of the national company Kazmunaigaz) to develop the North Karpovsky oil and gas block in Kazakhstan. Kazmunaigaz E&P's CEO, Alik Aidarbayev, commented that MOL was selected for its "good operating experience and good exploration record" (Platts, July 19).
Under the July 19 sale-purchase agreement, MOL acquires 49 percent of shares in this project from the Kazakhstani license-holder company. The transaction's price was not immediately disclosed. The transaction is subject to the formality of Kazakhstan's waiver of the state's priority right (right of first refusal).
MOL and Kazmunaigaz E&P will now form a joint venture to conduct further exploration work at North Karpovsky. Located onshore in the West Kazakhstan region in the vicinity of Uralsk, the block contains an estimated 240 million barrels of oil equivalent. The work plan includes the drilling of two deep sub-salt exploration wells. Commercial production is expected to start in 2015. (MOL and Kazmunaigas news releases, July 19).
In Karpovsky's proximity, the Fedorovsky block is being developed by Kazmunaigaz E&P and MOL in a joint venture. MOL discovered a significant gas-condensate deposit at Fedorovsky in 2008. At present, MOL has 27.5 of shares, to Kazmunaigas E&P's 50 percent in that project. MOL's share of Federovsky's resources is estimated at 37 million barrels of oil equivalent (Platts, July 19).
When Hungarian Prime Minister Viktor Orban and MOL chairman-CEO Zsolt Hernadi visited Kazakhstan in May of this year, Hernadi announced a further $250 million investment in the Fedorovsky project, adding to MOL's initial $100 million investment in that project. The added investment will fund the construction of four new wells. Commercial production is expected to start at Fedorovsky (as at the Karpovsky block) in 2015. (MTI-Econews, May 3; Kazakhstan-Newsline, May 7). The two projects' geographic proximity and common time-frame are expected to result in operating and commercial synergies.
With its main strength in Central European downstream operations, MOL demonstrates a growing interest in international upstream activities. It is increasingly involved in oil and gas exploration projects (most recently in Iraq's Kurdistan Region) in joint ventures with international companies. Its projects in Kazakhstan form part of this business diversification strategy by going upstream. MOL's projects in Kazakhstan show that the Central Asian country is open to medium-sized oil and gas players from Central Europe, if they qualify.