Hungarian MOL Takes Steps to Keep Production License in Russia
Publication: Eurasia Daily Monitor Volume: 6 Issue: 155
By: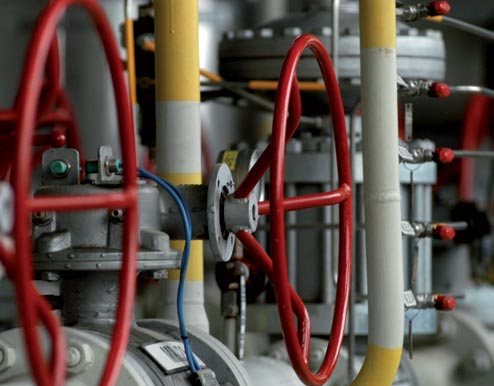 Hungarian MOL's oil-producing joint venture in Russia, ZMB, has gained a respite from the Russian authorities' threat to revoke its production license. ZMB (Zapadno-Malobalyk), a parity joint venture of MOL with Russneft in western Siberia's Khanty-Mansi district, had recently been warned by Russia's mineral resources supervisory authority, RosNedra, to capture and use the associated gas at its oil wells, rather than flaring or re-injecting it. A meeting of ZMB's board of directors in Budapest has decided to address RosNedra's demand in a positive way (ITAR-TASS, August 10, 11).
Utilization of associated gas is a systemic problem in the Russian oil industry. Russian authorities seem to have targeted ZMB selectively at this point. In future, however, RosNedra may use the ZMB case as a precedent with regard to other oil companies in Russia.
RosNedra issued a first warning in April and another one in early July, when it gave ZMB only six months to comply. Some observers have interpreted this as pressure on MOL to accept Surgut Neftegaz's surreptitious grab of 21 percent of MOL's shares in March -a move that fell short of compliance with Hungarian law and contravened MOL's corporate transparency requirements. MOL has not ruled out a connection between Surgut's and RosNedra's moves, but neither does MOL presume such a connection (EDM, July 20). Instead, MOL seeks to address the associated gas issue on technical and commercial merits.
At its meeting, the ZMB board approved measures to utilize 95 percent of the associated gas at its oil wells. The company will build a gas-fired power plant at the field and use that electricity for ZMB's production purposes. The company will also drill 12 additional wells at the field. The entire program is to be financed from the company's 2009 second-semester revenues, not loans. In addition to these measures, MOL and ZMB expect to comply with RosNedra's requirements and to retain the production license (Interfax, Vilaggazdasag, Platts Commodity News, August 7).
ZMB's associated gas utilization problem can be traced largely to the state company Rosneft, which has since 2007 declined to take the associated gas from ZMB. Prior to that year, ZMB was pumping 60 percent of its associated gas into a pipeline link to Yuzhno-Malobalinsk, a nearby field of the defunct company Yukos' unit, Yuganskneftegaz, for collection and transportation. After the Kremlin's destruction of Mikhail Khodorkovsky's Yukos, however, state-owned Rosneft took over Yuganskneftegaz, including Yuzhno-Malobalinsk, and stopped accepting ZMB's associated gas there. This gave RosNedra in due course the excuse for threatening ZMB with revoking the license and MOL with losing its Russian asset.
This MOL asset is, in a sense, a Yukos-legacy project. ZMB started out as a Yukos-MOL parity joint venture in 2003. During the destruction of Yukos, tycoon Mikhail Gutseriyev's Russneft company took over the Yukos 50 percent share in ZMB in 2005. Two years later Gutseriyev had to flee Russia. This history, along with RosNedra's current handling of the associated gas issue, reflects the precarious legal basis for foreign and domestic investors in Russia's oil and gas sector.
Facing natural gas production shortfalls in the years immediately ahead, the Russian government wants oil companies to reduce the widespread practice of flaring the associated gas at the oil well. Instead, the government is urging the oil companies to invest in capturing the associated gas and pumping it into Russia's central gas supply system. Such operations would require massive investments. Moreover, those gas volumes would likely be used for internal consumption in Russia, making it unprofitable for foreign companies to sell the gas at the state-controlled, rock-bottom prices on Russia's internal gas market. Meanwhile, the gas flaring poses severe environmental problems both locally and in terms of continental climate-change.
According to the Minister of Natural Resources Yuri Trutnev, Russia processes only 30 percent of the gas produced. No gas-processing plant has been built in Russia during the last 17 years. Moreover, according to other ministry officials, no installations have been built in the last 30 years for associated gas processing, and there is almost no infrastructure for its transportation (ITAR-TASS, August 10).
Russian authorities have been content thus far with urging the companies, stopping short of coercion. The ZMB case, however, may serve as a harbinger that the authorities could threaten larger players with penalties or cancelation of licenses over the issue of associated gas.