Hungary Blindsided By Russian Entry Into Oil and Gas Company
Publication: Eurasia Daily Monitor Volume: 6 Issue: 64
By: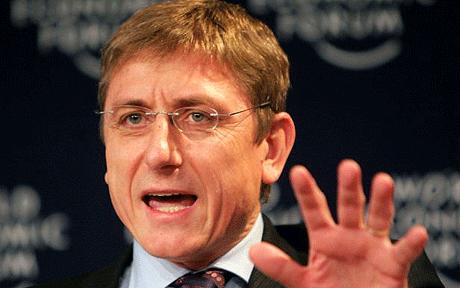 Surgut Neftegaz appears to have vastly overpaid for OMV's stake in MOL. The Russian company bought the 21.2 percent stake for 1.4 billion Euros on March 30 on the Budapest stock exchange. The average purchase price per share was 19,200 Hungarian Forint, almost double the closing price of 9,940 Forint on March 27 (Austrian Press Agency, Wirtschaftsblatt, Bloomberg, March 30, 31). No company accountable to its shareholders would or could have deliberately paid double the market price. A Russian state-connected, company lacking in transparency could do this, however.
Overpaying to this extent reflects intentions either to prepare a takeover attempt against MOL by Surgut itself or to re-sell part of Surgut's overpriced stake to other Russian state-connected entities (Rosneft and Lukoil have been mentioned in this regard). Such a re-sale could more than double Russian voting power in MOL, under the company's existing articles of association. Market analysts also mention the possibility that the overpayment is a Russian "incentive" to Austrians to support the South Stream project –the rival to Nabucco. The Kremlin wants to collect the Austrian government and OMV, along with other governments and companies, for signing agreements on South Stream at a summit within the next few weeks.
Surgut availed itself of the American investment bank, J.P. Morgan, to handle this bizarre transaction. Meanwhile, members of the Western "brokerage community" in Moscow underscore the Kremlin's backing for Surgut's move, contrary to Russian public relations channels portraying Surgut's move as an ordinary "market" transaction. Moscow evidently hopes that EU regulators would dogmatically interpret the EU's own principle of "free flow of investment capital" so as to open Europe's floodgates to Kremlin-controlled predatory capital.
In an elliptic announcement, Surgut characterized its move on MOL as designed to achieve "vertical integration" and also "maximum proximity to end users of the oil products." The announcement also quotes Bogdanov as saying that this move creates a "firm basis for the start of long-term cooperation between our companies" (Interfax, March 30, 31). Such language reflects Surgut's intentions to advance beyond an ordinary financial investment and set the stage for a subsequent Russian takeover in one form or another.
The privately-owned MOL as well as the Hungarian government and parliament are considering their responses. The Hungarians have reason to feel deceived because the Kremlin concealed the information from them. As recently as March 10, Prime Minister Ferenc Gyurcsany had led a governmental delegation to Moscow for the signing of the bilateral project agreement on South Stream. Also in Moscow on that date, MOL signed an agreement with Gazprom to build a gas storage site in Hungary. (While the government has signed up for South Stream, MOL remains loyal to Nabucco and has been careful to separate the gas storage project's business plan from the South Stream project (EDM, March 12). Russian President Dmitry Medvedev, Prime Minister Vladimir Putin, and relevant government ministers held talks with the visiting Hungarians. All the available evidence thus far, suggests that the Hungarians were told nothing in Moscow about Surgut's imminent move.
Gyurcsany resigned on March 21 amid the economic crisis and loss of public confidence in the Socialist government. Nine days later the Surgut-OMV deal was announced, blindsiding Hungary and the EU. In an initial response, MOL announced that it had learned about that deal from press coverage. Emphasizing that there had been no prior consultation with MOL, the company's statement flatly rejected Surgut's insinuation about the start of some strategic partnership (see article above). MOL asserts that it would continue to follow its own, pre-existing strategy, which has ensured continuous growth. Moreover, "There have not been, nor are there, any strategic or operational relationships between Surgut Neftegaz and MOL. Therefore, the intentions of Surgut Neftegaz, formulated in its statement, are not clear" (MTI, March 30, 31).
In an emergency parliamentary hearing on April 1, called by the opposition Fidesz party, a cross-section of parliament and several officials from the acting government made clear their intentions to defend MOL's continued independence (MTI, Vilaggazdasag, April 1, 2).