Major Russian Oil Company Secretly Buys Into Hungary's MOL
Publication: Eurasia Daily Monitor Volume: 6 Issue: 64
By: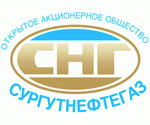 The Kremlin-connected oil company Surgut Neftegaz has surreptitiously bought Austrian OMV's entire 21.2 percent stake in Hungary's MOL Oil and Gas Company. European Union authorities, the privately owned MOL, and Hungary are aghast at Surgut's move and OMV's collusion with it. Budapest and Brussels were kept in the dark until Surgut and OMV announced the accomplished fact on March 30 on their websites and through the mass media.
This move -if approved by EU regulators and the Hungarian government- would turn Surgut into the single largest shareholder in MOL, with a potential to further increase that stake. Russian Prime Minister Vladimir Putin is keenly interested in Surgut. According to "market rumors" Putin is believed to hold as much as 37 percent of the company's stock, directly or through intermediaries (Interfax, March 30; Wirtschaftsblatt, March 31). Surgut's ownership structure includes 42 percent in treasury shares held by an undisclosed company or companies, with the remainder in an obscure system of cross-shareholdings (Vedomosti, Wall Street Journal, March 31).
Headed by Putin's long-time confidant Vladimir Bogdanov, Surgut is evidently interested in MOL's refining capacities, which are rated as the most efficient in Central Europe. But the Russian move is fraught with wider strategic implications. MOL is a partner in the EU-backed Nabucco natural gas transport project, as well as a partner-in-waiting in the liquefied-natural-gas project on the Croatian Adriatic coast, both designed to reduce European dependence on Russian gas. By seizing a big stake in MOL, the Kremlin evidently would like to peer into information and decision-making processes of significance to European energy security.
The stake in MOL would be Surgut's first important acquisition abroad. It fits within a pattern of incremental expansion of Russian oil producing companies into the refining industries on EU territory. Surgut produces oil mainly in western Siberia, at an annual rate of slightly over 60 million tons, with a trend towards lower output. It owns Russia's single largest refinery, at Kirish in Leningrad region; but is able to process only a little more than a third of its own crude in its own refining capacities, and supplements those by using refineries in Belarus.
Due to its policies of underinvestment in production and minimal borrowing in recent years, Surgut has accumulated cash reserves estimated in the range of $20 billion, larger than those of any Russian oil company. These are now available to support the Kremlin's strategy to buy up European refining capacities. Deputy Prime Minister Igor Sechin (overseer of Russia's energy sector as well as board chairman of Rosneft) characterizes Surgut as "Russia's best privately-owned company," which may be mere flattery to Putin, considering his rumored role in Surgut. The Kremlin is said to be considering some form of tie-up between Surgut and the officially state-owned Rosneft. Possibly preparing for such a tie-up, the government has nominated Bogdanov for a seat on Rosneft's board (Vedomosti, March 31; Wall Street Journal, March 31, April 1).
Austria's OMV, a state-dominated company, had built up its stake in the privately-owned MOL in 2007-2008 as a prelude to a hostile takeover. OMV was forced to give up the takeover attempt in August 2008, after the European Commission had indicated that a takeover would contravene the EU's anti-monopoly legislation. Moreover, MOL and the Hungarian parliament built effective corporate and legislative defenses, respectively, in 2008 to resist that hostile takeover attempt.
It was widely assumed at the time that a takeover of MOL by OMV would result in OMV's re-selling a part of MOL's highly efficient oil-refining and fuel-marketing business in Central Europe to a Russian company. OMV denied such intentions at that time and even pretended that its takeover of MOL would avert a Russian takeover. OMV's CEO Wolfgang Ruttenstorfer gave public assurances to this effect any number of times (The Times, March 24, 2008; Austrian Press Agency, August 5, 2008), although not necessarily taken at face value. Now, however, OMV's decision to re-sell its entire stake in MOL to Surgut would seem to confirm the earlier suppositions about OMV's real intentions (Die Presse, March 31).