Implications of Azerbaijan Moving Closer to the Shanghai Cooperation Organization
Publication: Eurasia Daily Monitor Volume: 13 Issue: 61
By: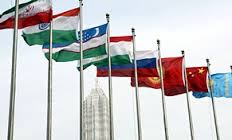 On March 14, Azerbaijan's Foreign Minister Elmar Mammadiarov signed a memorandum of understanding (MoU) granting it the status of a dialogue partner in the Shanghai Cooperation Organization (SCO). The SCO's Secretary General Rashid Alimov told journalists, "Azerbaijan's SCO dialogue partner status will allow it, by participating in the SCO's structures, to quickly join the organization's multifaceted and diverse activities" (TASS, March 14). Meanwhile, Mammadiarov indicated that Azerbaijan has priorities above and beyond SCO dialogue status, telling journalists after signing the MoU, "So, as you know, Azerbaijan has considerably higher ambitions than just the status of dialogue… I think that today's document, signed here, gives us the opportunity to start a dialogue with a very important, very interesting organization" (Vzgliad, March 14).
The primary goals of the SCO are combating the "three evils" of terrorism, separatism, and extremism. For Baku, SCO membership will provide a new forum for discussing its most intractable foreign policy issue, its relations with Armenia, which, in the government's eyes, embody all of the "three evils."
The SCO was established in 2001, and consists of six member states—China, Kazakhstan, Kyrgyzstan, Russia, Tajikistan and Uzbekistan—with India and Pakistan additionally expected to accede later this year. There are now 18 countries involved in the SCO as members, observer states or dialogue partners (Sectsco.org, accessed March 23). In its 15-year existence, the SCO has tripled in size, begun to hold joint military exercises and promoted increased trade among its members. Azerbaijan applied for SCO observer status in 2012.
The SCO created the affiliation of observer status in 2004, which allowed qualifying states and international organizations to attend open meetings, to participate (pending approval) in SCO discussions without the right to vote, and to have access to SCO documents and decisions. Four years later the SCO established dialogue partner status, which gave qualifying states the right to participate in meetings of SCO heads of ministries of member states, meetings of working groups and scientific and expert forums, as well as conferences and workshops (Hrichina.org, March 2011). Dialogue status will, thus, allow Azerbaijan to actively participate in SCO meetings rather than merely observe.
What SCO observers and dialogue partners share, however, is that neither can prepare, vote upon or sign SCO decisions (Europarl.europa.eu, June 2015). Accordingly, Azerbaijan will need full SCO membership if it wishes to introduce governmental policy initiatives for the organization's consideration.
One major impetus for Azerbaijan moving closer toward the SCO has been the lack of progress by the Organization for Security and Cooperation in Europe's (OSCE) Minsk Group on resolving the Karabakh conflict. But Baku has also been experiencing rising dissatisfaction with European and Euro-Atlantic institutions for their perceived bias toward Armenia and their criticism over the human rights situation inside Azerbaijan. Mubariz Ahmedoglu, the head of the Center for Political Innovation and Technology (TSPIT), praised the news of Azerbaijan's closer relations with the SCO as an "interesting and profitable step for Azerbaijan," seeing increased links with the SCO as a counterweight to "biased" European institutions, remarking, "On the basis of its national interests, Azerbaijan has always tried, as much as possible, to cooperate with a number of international institutions. For a long time, the West pursued unreasonable policies against Azerbaijan. […] Seeing the attitude of the Western partners, Azerbaijan's government has long sought additional defensive organizations. In my opinion, the SCO is a worthy alternative to many European institutions. From its inception, the SCO has proved one of the most influential organizations promoting regional peace, security and stability" (Ekho, March 19). Azerbaijani economist Oktaio Akhverdiev has also approved Baku deepening its relationship with the SCO, listing the multilateral grouping among the 25 most important major international organizations Azerbaijan is affiliated with (Ekho, April 21, 2015).
The most vital SCO principles for Azerbaijan—which has suffered from over two decades of occupation of its western territories by Armenia—include respect for territorial integrity and sovereignty, counter-terrorism measures, and opposition to extremism and separatism. In the June 2015 Ufa Declaration, the SCO reiterated its allegiance to all accepted norms and principles of international law, the United Nations Charter, mutual inviolability of borders, territorial integrity and sovereignty, non-interference in internal affairs, as well as the non-use of force or threat of force. The ability to attract the attention of another authoritative international organization, like the SCO, to the problem of the Karabakh conflict is, therefore, a good opportunity for Baku to urge Yerevan to act responsibly (Trend, March 14).
As such, Baku can be fully expected to raise the Karabakh issue at the upcoming Tashkent summit (June 23–24), which would be the first time Caucasian issues received such a high priority by the SCO. Yet, Azerbaijan will not have things all its own way, as SCO dialogue partner Armenia will undoubtedly defend its own agenda regarding Karabakh. What is most notable about Azerbaijan's pursuit of closer links to the SCO is that it has effectively discounted the OSCE Minsk Group's efforts, which included US and European participation, in favor of a Eurasian-based organization that effectively precludes them.
If the SCO were to actually involve itself in restarting the Karabakh peace talks, Azerbaijan will have acquired a forum led by two powerful international members—China and Russia. Azerbaijan's concerns are unlikely to entirely dominate the SCO's agenda in the short term, however, as against the larger backdrop of counterterrorism, Afghanistan's stability remains a major concern for SCO members. Of all the countries bordering Afghanistan, only Turkmenistan is not an SCO member or observer state, while Afghanistan is an SCO observer itself. Thus, should Afghanistan's security fall apart following the end of the International Security Assistance Force (ISAF) mission, the SCO would be on the front lines of the disaster. Whereas, the Azerbaijani-Armenian dispute, at present, remains effectively "frozen"—continual violent incidents and violations along the line of contact notwithstanding (News.am, March 26).
Baku's push for more direct involvement by the SCO is a message to both the West and the East. While Western fiscal assistance developed Azerbaijan's economic infrastructure, the West's plodding diplomatic efforts have not resolved the conflict with Armenia. Perhaps new SCO initiatives, spearheaded by Eurasia's two most powerful entities, Russia and particularly China, will be more successful. And by gradually incorporating Azerbaijan, the SCO is also seemingly sending a message to the North Atlantic Treaty Organization (NATO): namely, that two can play the alliance expansion game, and that both Moscow and Beijing are quite capable of looking after their Heartland's defense.