Implications of Lithuania's Unbundling of Gazprom-Controlled Pipelines
Publication: Eurasia Daily Monitor Volume: 8 Issue: 130
By: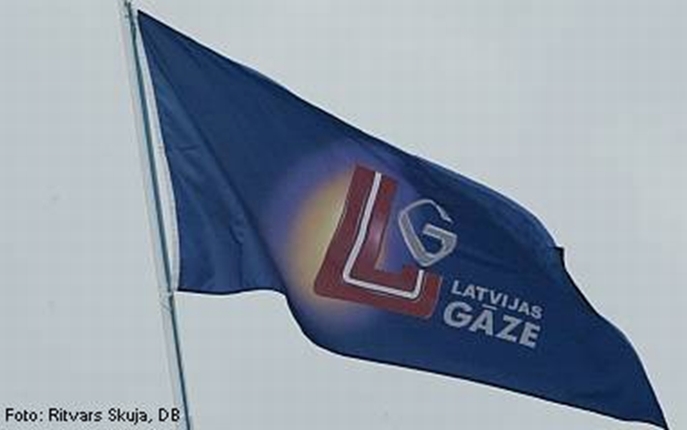 Lithuania has become the first EU country to start implementing the EU's Third Package of energy market liberalization laws. Estonia is considering a move in the same direction, possibly by October. Meanwhile, Latvia has postponed a decision, awaiting potentially fateful elections. In Lithuania (as elsewhere in the Baltic region and beyond), adopting that legislation mainly involves separation of pipelines from Gazprom's control by "unbundling" –an anti-monopoly measure ("Lithuania Decides To Unbundle Pipelines From Gazprom's Control," EDM, July 7).
When preparing Lithuania's just-adopted legislation, Prime Minister Andrius Kubilius accurately predicted that it would become a "test case" for the EU, Russia, and relations between them in the energy sector (BNS, May 6). This is actually developing as Gazprom seeks to preserve monopoly positions in some EU countries, and establish such positions farther afield in Europe. The Russian government actively supports these goals and uses ad-hoc business allies in the process.
Thus, the implications of Lithuania's initiative transcend the country itself or the Baltic region. In the short term, Lithuania's move has a direct bearing on liquefied natural gas (LNG) projects in the Baltic region, and an indirect bearing on the politics of Gazprom's South Stream project in Europe. Beyond the short term, the success or failure of divesting pipelines from Gazprom in the Baltic States will set legal and political precedents in the EU. Such precedents can either help dismantle Russian monopoly positions within the EU or, on the contrary, facilitate their further expansion, depending at least in part on the outcome of the Baltic "test cases."
All three Baltic States plan to break Gazprom's monopoly by accessing the global LNG supply flows. However, those LNG projects may be deemed risky or even nonviable, if gas transportation from coastal terminals to inland consumers would depend on Russian-controlled pipelines. Such control would enable Gazprom or allied companies simply to refuse inland access for re-gasified LNG; or to impose their conditions for renting their pipelines to connect LNG coastal terminals with inland markets; or (if that were agreed) to disrupt the flows later, on various excuses along the familiar pattern.
Diversification and security of supply (the goals of LNG projects) would be compromised, and their commerciality doubtful, if transportation of gas from the coast by overland pipelines were to depend on Gazprom or its allies. Thus, Russian sway over pipeline systems can discourage investment in Baltic terminals for LNG.
LNG projects in the Baltic States (as elsewhere in Central and Eastern Europe) necessitate inland pipelines that are not under Russian control. This could theoretically be circumvented by building new pipeline systems, dedicated to gas sourced from LNG terminals. However, this additional investment could raise the overall cost of LNG projects to prohibitive levels. The optimal and perhaps the only viable solution are to re-acquire the existing pipelines from Gazprom through the unbundling process, as now mandated by EU law. This would clear the way for implementation of LNG projects in the Baltic States.
Latvia, Lithuania, neighboring Poland, and (tentatively) Estonia are each planning or considering LNG projects. They need not be seen as competing against each other over a limited regional market. They could all become mutually compatible within a broader concept, beyond national requirements, addressing demand growth in continental Europe. The EU supports the concept (in a nutshell thus far) of north-south interconnector pipelines for re-gasified LNG, from the Baltic Sea to other parts of an evolving European energy market. This would allow the imported gas to flow southward into Central Europe, alleviating the inlands' dependence on Gazprom. Such links can ensure commercial viability of several LNG projects in the Baltic region, avoiding redundancies there.
Consequently, Baltic LNG projects must be evaluated not only on a comparative basis (leading to EU support for one of them), but on the intrinsic merits of each (allowing the EU to support more than one Baltic LNG project on the merits).
On those merits, Latvia's project for an LNG terminal in Riga (announced in broad outline, soon to be fleshed out) enjoys some significant advantages. Latvia's geology is uniquely suited for large-scale underground gas storage. Latvia's central location favors relatively short pipeline links from an LNG terminal and gas storage site to both Estonia and Lithuania (see EDM, February 14).
However, Latvia has not yet initiated the separation of the country's pipeline system from Russian control. The gas-trading and pipeline-operating company, Latvijas Gaze, is controlled by Gazprom and its Russian affiliate Itera with a combined 50 percent of the shares; E.ON Ruhrgas, allied with Gazprom, holds another 47 percent. Russian control of the inland pipelines undermines the rationale for an LNG terminal on the coast (see above).
The outgoing President, Valdis Zatlers, and the government are firmly Western-oriented, and battling corruption. They have recently disavowed earlier ideas about building the LNG terminal and storage site in cooperation with Gazprom and/or Itera. Those ideas had originated with influential oligarchic interests and politicians representing them. Zatlers (who has just lost a re-election bid, but may run again) and the incumbent government face a powerful challenge from a coalition taking shape between Latvian oligarchic groups and local Russian parties. The upcoming general elections might be Latvia's most fateful since the restoration of independence in 1991. Bold decisions on Latvia's energy policy ahead of the elections could boost the governing coalition's prospects.