India Losing Its Steep Discount on Russian Crude Oil
Publication: Eurasia Daily Monitor Volume: 20 Issue: 132
By: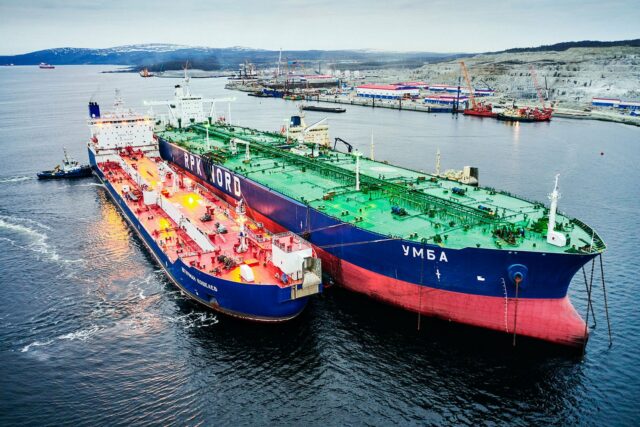 The discount enjoyed by India on Russian crude oil since Moscow's full-scale invasion of Ukraine in February 2022 has now shrunk from around $30 to $4 per barrel. Yet, while steep discounts have plunged, the Russian-managed shipping rates continue to remain higher than normal. India is now bearing anywhere between $11 and $19 of shipping costs per barrel from the Russian ports to India, which is higher than the rates for similar distances from other countries (Economic Times, July 10).
Moreover, the price of Urals-grade oil has surged and surpassed the $60 price cap imposed by the Group of Seven (G7) countries, thus making it difficult for India to continue its oil trade with Russia in US dollars. As such, New Delhi is alternatively considering payments for Russian oil in Chinese yuan, as Russia has been banned from using the international SWIFT system due to its invasion of Ukraine. The price for Urals crude surged following the commitments made by Saudi Arabia and Russia to cut output by 1 million barrels per day (bpd) and exports by 500,000 per day starting in August 2023 (Times Now, July 16).
India is the world's third-largest importer of oil. As a result, New Delhi fully exploited the rapidly changing situation in the global oil market after Russia invaded Ukraine. India was able to further capitalize on the situation as some Western companies shunned buying Russian crude in retaliation for Moscow's war (Al Jazeera, January 17). Only two months after the Kremlin's invasion, Russia became India's fourth-largest oil provider. New Delhi imported between 970,000 and 981,000 bpd of crude oil from Moscow in 2022–2023, which accounts for more than a fifth of India's overall imports (see EDM, April 27).
On December 5, 2022, the European Union and G7 imposed a $60 price cap on Russian oil to cut Moscow's oil revenues and consequently limit its ability to finance its war. Before the embargo, India's December 2022 oil imports from Russia were the highest in seven months. According to one estimate, Indian imports surged to an all-time high of 1.25 million bpd, about a quarter of the 4.9 million bpd New Delhi purchased overall. The Organization of the Petroleum Exporting Countries witnessed their share in India's crude imports reduced to 64.5 percent in 2022, from a peak of 87 percent in 2008 (Al Jazeera, January 17). According to some estimates, India's total bill of discounted Russian crude oil from April 2022 to May 2023 is valued at $186.45 billion; without the discount, this bill would have been $193.62 billion on average. Hence, India saved at least $7.17 billion just through purchasing discounted Russian oil (Indian Express, July 5).
And the story does not end here, as India opened a backdoor to European markets and began to resell the discounted Russian oil it had purchased. New Delhi bought more and more Russian oil and exported it to Europe after refining it into fuel. This helped India boost its exports of diesel and jet fuel to Europe, with the country exporting between 70,000 and 75,000 bpd to Europe already for the 2023 fiscal year (see EDM, April 27).
Now, it seems that the honeymoon is over for India. Today, the steep discount on Russian crude has decreased due to various factors. One major reason for the shrinking discount is the higher and more opaque costs for the shipping and insurance involved in the delivery of Russian oil to India. New Delhi buys crude oil from Moscow on a "delivered" basis, which means that the Kremlin makes all the arrangements for shipping and insurance. As such, invoicing for oil remains under the $60 price cap; however, the shipping and insurance costs are given by the three Russia-arranged shadow entities, which consume a large portion of Russian oil revenues. According to Indian refiners, the overall identity and nature of these entities remain opaque. Nevertheless, if these costs were taken into consideration, Russia's Urals crude is actually being sold at a price around $70–$75 per barrel (Economic Times, July 10)
Another reason for India's narrowing discount is that Russian oil has found additional buyers, including China and Pakistan. Some Indian officials hold China's rising oil demand as responsible for the decrease in Russia's discount to India. "With Russian oil finding more buyers, the discounts to Indian refiners have been coming down. Earlier, we were getting discounts that varied from cargo to cargo," one government official said. Another official mentioned, "We used to get around $15–$20 per barrel discount on Russian oil cargoes depending on what used to be the price in the spot market. That discount has become less now" (Wionnews.com, April 28).
For Moscow, Pakistan has become a new outlet in South Asia for selling its crude oil. On July 12, former Pakistani Petroleum Minister Musadiq Masood Malik disclosed that Islamabad is in talks with Moscow for a second shipment of discounted Russian oil following the successful arrival in June 2023 of the first cargo of 100,000 tons of Russian Urals-grade crude to Pakistan (Dawn, July 12). Islamabad placed its first order for discounted Russian crude in April (Dawn, June 11). At present, Pakistan mainly relies on Saudi Arabia and the United Arab Emirates for 80 percent of its oil needs, about 154,000 bpd. Thus, the projected 100,000 bpd from Russia would significantly reduce Pakistan's dependence on Middle Eastern fuel (Dawn, June 11).
Islamabad paid for Russian oil imports in Chinese yuan through the Bank of China. The Russian supplies were sold to Pakistan at $50–$52 per barrel against the $60 price cap, with shipping costs estimated at around $15 per barrel. Urals-grade crude is estimated to produce 50 percent of Pakistan's furnace oil needs (the heaviest commercial fuel used by power plants) and 15 to 20 percent of its petrol supplies. The refineries in Pakistan currently produce 30 percent petrol and 45 percent furnace oil when using crude from the Middle East (The News, June 12).
In this, some have speculated that Pakistan is buying Russian oil at a special discounted rate. Islamabad had touted increased Russian oil supplies as a means for bringing down skyrocketing domestic fuel prices. Russian Energy Minister Nikolai Shulginov, however, clarified that "oil deliveries are underway, and there is no special discount for Pakistan. … It is the same as for other buyers" (Pakistan Observer, June 17).
Presently, Russia is making inroads in South Asia by strengthening its relationship with Afghanistan and with both Pakistan and India simultaneously. Through this strategy, Moscow hopes to find more buyers for its crude oil. And with the entry of more buyers, the discount to India on Russian oil will continue to shrink.