Iraqi Oil Facilities Threatened as Islamic State of Iraq Intensifies its Campaign Against the State
Publication: Terrorism Monitor Volume: 8 Issue: 36
By: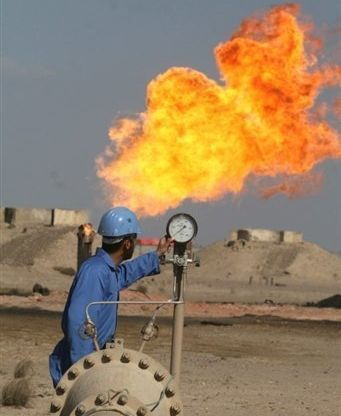 As the United States ends the combat phase of its occupation of Iraq and begins an "advisory phase" known as Operation New Dawn, there are fears that a resurgent Islamic State of Iraq (ISI – closely tied to al-Qaeda in Iraq) may target Iraq's oil infrastructure as part of its campaign against the disunited Baghdad government.
Ali al-Maliki, president of the Security Committee of the Basra Governorate Council, said on September 1 that intelligence reports indicate al-Qaeda in Iraq has a plan to target oil facilities in order to undermine Iraq's infrastructure after the completion of the partial U.S. withdrawal from Iraq:
"We have received information indicating that there is a plan to target a number of oil facilities. The security agencies in the governorate are dealing with this information with extreme interest and a new security plan has been laid down to properly protect these facilities" (al-Sharq al-Awsat, September 1).
This statement comes at a time when Iraq's political scene is undergoing three major developments: the official end of the American combat mission in Iraq, a political crisis arising from the failure to form a new government after the elections and the significant rise in ISI/al-Qaeda attacks in recent months (albawaba.com, August 26).
The remarkable resurgence of the ISI through various attacks targeting government buildings, military bases, members of the Sahwa councils and crowded markets came as a surprise to most al-Qaeda observers, many of whom expected the death of al-Qaeda military leader Abu Hamza al-Muhajir and ISI leader Abu Omar al-Baghdadi last April would result in diminished organizational capabilities. Another factor contributing to the expected decline in capacity was the success of the Sahwa (Awakening) councils in rounding up tribal Sunni Arabs to combat ISI/al-Qaeda in Iraq since 2007.
In order to "improve its political position," the ISI released a political document in January entitled, "A Strategic Plan to Improve the Political Position of the Islamic State of Iraq" that admitted "failure" in some aspects of its effort to take control of Iraq (Hanein.info, February 20; see also Terrorism Monitor, April 23). The organization used the document to call for a campaign against the Sahwa councils, the enhancement of the ISI as a political symbol in Iraq and the use of the slogan "One bullet to the occupier and nine to the apostates."
Surprisingly, instead of committing small-scale, irregular and unorganized attacks, ISI/al-Qaeda has shown in its latest attacks that it is capable of mounting far more complex operations than expected. Al-Qaeda aims to turn Iraq into a launching pad for waging jihad in neighboring countries as part of its stated effort to "liberate Palestine." In a recording on the situation in Gaza, al-Qaeda deputy leader Dr. Ayman al-Zawahiri called on jihadists in Gaza to coordinate with jihadists in Iraq (As-Sahab Media Production, July 19; see also Terrorism Monitor, July 29). Recent postings on jihadi websites have shown an increasing interest in the activities of ISI.
In the context of the partial withdrawal of U.S. troops, the continuing political impasse in Baghdad and increasing concerns surrounding Iranian influence on Arab Sunnis, it is expected that al-Qaeda will link its activities in Iraq with its global objectives. In other words, if al-Qaeda targeted oil facilities in Iraq (as predicted by Ali al-Maliki) it would deepen the crisis of the state on one hand by increasing social tensions and frustration by affecting oil-related energy supplies such as electricity, gas and fuel, while on the other hand affecting the international dimension of Iraq's oil industry (e.g. oil prices, foreign investment in Iraq, etc).
The southern region of Iraq, which produces about 90% of the country's oil and hosts a large number of oil fields in Basra and Amarah, would potentially be a primary target for ISI/al-Qaeda. In addition to these facilities, the pipelines connected to Iraqi ports, warehouses and refineries are also potential targets for Islamist militants. According to a recent post on a jihadist website written by a contributor calling himself "Abu Abdullah al-Batar," attacks could include infrastructure belonging to oil companies such as BP, Total and others, "which are investing in developing the oilfields of southern and northern Rumaila, Majnoon and Halfaya." Al-Batar urged ISI to target oil faculties in Iraq in order to "break the backbone of the Iraqi rafidah ["rejectionist," i.e. Shi'a] government…because oil revenues are the lifeblood of this government, the source of livelihood, the main source of weapons deals purchased by this government and the source of salaries for its staff, army and police." Al-Batar included photos and maps of the oilfield installations in southern Iraq in the same post (shamikh1.net/vb, September 16).
In the shadow of Iraq's persistent political crisis and the wake of the transfer of security responsibilities from U.S. forces to a possibly unprepared Iraqi military, targeting oil facilities seems to be a strategic alternative for the Salafi-Jihadis to enable the continuation of their war against the United States and the West while punishing the national government. At the same time this could, by increasing frustration among Iraqis, help ISI/al-Qaeda regain its lost host locations inside Iraq.