Suicide-Bomb Assassination of Prominent Cleric in South Waziristan May Incite Tribal Conflict
Publication: Terrorism Monitor Volume: 8 Issue: 36
By: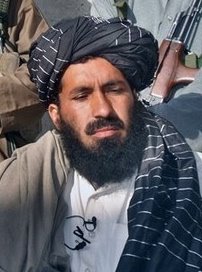 While the Pakistani government and army were busy helping millions of Pakistanis reeling under the worst floods in the nation's history, newspaper headlines flashed on August 24 with news of a suicide attack on a South Waziristan mosque that killed 30 worshippers. Among the dead in the Wana mosque was Mullah (or Maulana) Noor Muhammad, a former member of parliament, author, teacher, cleric and an influential leader of the Ahmadzai Wazir tribe (The News [Islamabad], August 24; Daily Jinnah [Islamabad], August 25). The tribe was shocked by his death and announced a three day mourning period (Daily Times [Lahore], August 25).
Eighty-year old Mullah Noor Muhammad first came to prominence in the 1970s when he used his newly built mosque and madrassa (religious seminary) to consolidate his power over the Wazir tribe and lead them in an armed conflict against the Pakistani government. This led to casualties on both sides, the demolition of 400 shops in Wana (an important source of income for the Mullah and his followers), and three years in jail for Noor Muhammad. In retrospect, it could easily be considered a harbinger of things to come some 30 years later when Taliban commanders used religion to swell their ranks and consolidate their movements against the Pakistani state. [1]
Mullah Noor Muhammad was elected as a member of parliament in 1997 and remained MP for two years until General Pervez Musharraf overthrew the elected government of Nawaz Sharif and dissolved parliament. After that he started focusing on his madrassa, delivering powerful lectures every Friday and every day during Ramadan. He subscribed to the Deobandi school of thought and was a member of the pro-Taliban Jamiat Ulema-i-Islam, currently part of Pakistan's governing coalition. He was considered a moderate mullah as he had, unlike other Deobandi clerics, encouraged girls' education and ran a private girls school in Wana Bazaar. He was also openly opposed to suicide bombing and other tactics of the Tehrik-i-Taliban Pakistan (TTP). However, many Taliban had attended his madrassa as students or had attended his informal lectures/sermons. Therefore, most of them respected him and would listen to him (The News, September 5). He also mediated deals between the Taliban and the government on many occasions. Mullah Noor Muhammad was the teacher of former Ahmadzai tribesman and veteran Taliban commander Nek Muhammad (killed by a U.S. Predator UAV missile in June, 2004) and played a key role in brokering a peace deal between the government and Nek Muhammad in April 2004 (The News, September 5). His death could therefore have a highly negative impact on the prospects of any deal between the Taliban and the government. Noor Muhammad was considered among the few notables of South Waziristan who had the ability to unite all nine sub-tribes of Ahmadzai Wazir. His death could thus have consequences for unity among the Ahmadzai as well.
To date, responsibility for the Wana mosque attack has gone unclaimed. However, the severed head of the suicide bomber (which survived the attack unscathed) is believed by locals to be that of an Uzbek militant (The News, September 5). Given the role of Mullah Noor Muhammad in expelling Uzbeks from the area when he extended whole hearted support to Maulvi Nazir in fighting against the Uzbeks and their subsequent expulsion from the Wana and Shakai areas some two years ago, an Uzbek role in this attack cannot be ruled out (Terrorism Monitor, January 11, 2008). It is also said that Maulana Noor received threats from undisclosed enemies and had raised his security level by hiring armed guards. However, many other Wazir are looking at the Mullah's murder as the Mahsud tribe's revenge for the death of another former MP and Mahsud cleric, Maulana Mirajuddin, who was assassinated last May. Others consider it a murder by hard-line Taliban in response to Mullah Noor Muhammad's moderate and pro-government stance (Aaj Kal [Lahore], August 25).
There were reports that following this suicide attack top militant commander Maulvi Nazir warned supporters of TTP chief Hakimullah Mahsud to either leave the Wana district of South Waziristan within 48 hours or face "stern action" (Press Trust of India, August 29). Maulvi Nazir's group (known as the Commander Nazir Group – CNG) suspect Hakimullah's supporters were behind the suicide bombing. Other reports indicate that the ultimatum came not from Maulvi Nazir but from Halimullah, one of the four senior commanders of the CNG. Most of the Mahsuds in the Wana region reside in an area controlled by Hakimullah, a Tojikhel Wazir (Dawn [Karachi], August 29).
According to a local chief, this was the first ever suicide attack against non-combatant tribesmen in South Waziristan and may herald a new phase of militancy in the area (The News, September 5). Mullah Noor Muhammad's assassination sends a strong message to those who oppose the presence of foreign or non-local Taliban in the area. This is important, as there have been reports of a growing number of Punjabi and foreign Taliban in the area. The murder also has the potential of igniting a civil war between Wazirs and Mahsuds, as Wazir tribesmen are enraged over this killing. As a first step the Mahsuds have been asked to evacuate the area and it is possible more violent means may be taken to avenge Noor Muhammad's death (Geo TV, August 28).
Note:
1. See Akbar S. Ahmad, Resistance and Control in Pakistan, Revised ed., London, 2004.