Is Belarus's Name Recognition on the Mend?
Publication: Eurasia Daily Monitor Volume: 12 Issue: 50
By: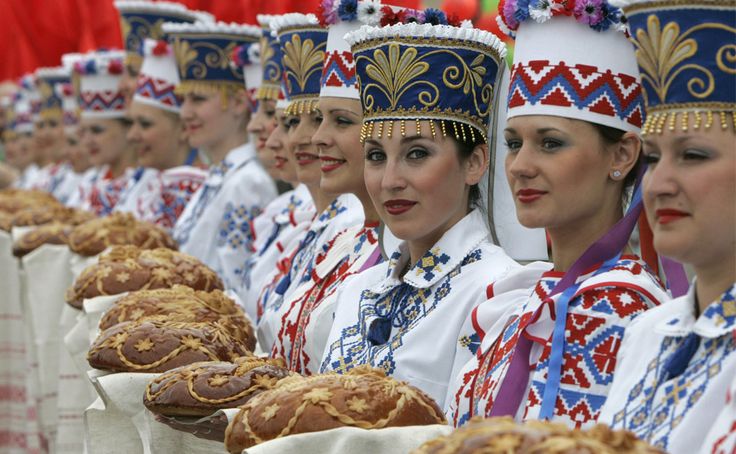 The word "Belarus" brings to mind few, if any, specific connotations for many in the West. Until recently, they did not associate significant positive developments with that country. But now, this situation is changing.
One clearly significant development is the country's growing export of software products. Throughout 2014, the overall export of software by the Minsk-based High Tech Park (HTP) (see EDM, November 10) amounted to $585.2 million—131 percent more than in 2013. Exports account for 88 percent of the HTP's overall output. More than 43 percent of the HTP's exports go to Western Europe and more than 40 percent to the United States. Today, there are 137 resident companies under HTP's roof, including three leaders—EPAM Systems, GameStream, and Itransition. Fifty-eight resident companies at the HTP are founded by Belarusian investors; 46 companies are founded by foreign investors; and 33 are joint-stock enterprises. On a per capita basis, Belarus's export of software products exceeds not only India's (an outsourcing haven) but also that of the US. Moreover, Belarus is one of the world leaders in terms of the growth rate of its IT output. Taken together, this data would suggest that Belarus's international standing should be growing ever more visible, especially in relation to the software and IT industries (Tut.by, March 12). But if there is any progress in that area, it seems to be occurring at a glacial pace.
Indeed, in 2014, 740,500 Belarusian citizens went on organized trips abroad, but only 137,400 international tourists visited Belarus on organized tours. Moreover, as many as 113,200 of them came from Russia and only 25,000 from the rest of the world. Mykalai Chyrski, who is in charge of Belarus's Association of Tour Guides and Interpreters, reveals five reasons behind this minuscule inflow of international tourists to the country. The first reason comes down to visas. In Chyrski's view, tourist vouchers might be a better way to attract foreign visitors (as they are easier to obtain)—the success of such a strategy was confirmed during the World Hockey Championship that Belarus hosted in 2014. Second, Belarusians' effort to sell their hospitality is insignificant. Third, there is no national tourism product. Thousands of tourist itineraries that exist are just leftovers from the Soviet period. Fourth, a tourist brand for Belarus is missing. Whereas for France, the must-see attractions include the Eiffel Tower and the Louvre, what foreign visitors must see when coming to Belarus remains unclear. Finally, Chyrski maintains that until Belarusians start vigorously touring their own country and highlighting their brand-like localities, foreigners will not be coming in droves (Svaboda, Mach 6).
Lately, Belarus has promoted itself internationally more as a peace broker than in any other capacity. It now appears that in addition to peace-making initiatives on Ukraine, Belarus is ready to offer itself as a venue for a final peace conference devoted to the conflict over Karabakh. On March 11–13, co-chairs of the so-called Minsk Group of the Organization for Security and Cooperation in Europe (OSCE) visited Minsk in preparation for such an event. These diplomats represent France, Russia, the United States and the acting chairman of the OSCE itself. On March 12, these visitors were received by Foreign Minister Vladimir Makei (Tut.by, March 12).
A rapprochement with the West also increases foreigners' familiarity with Belarus. On March 10, Belarus's Ministry of Foreign Affairs welcomed the decision of the US Department of State to lift sanctions on the Belarusian industrial group Belorusneft. The sanctions were imposed on March 29, 2011, because this group collaborated with Iran. Notably, the statement of the foreign ministry invokes the "new atmosphere in Belarusian-American relationships" (Belta, March 10).
A mission of the International Monetary Fund (IMF) has also visited Minsk recently to discuss the possibility of resuming its credit line for Belarus. Most experts, however, believe that no new IMF loan is realistic before the presidential elections scheduled for November 2015. Still, the fact of high-level contacts between Minsk and the IMF is indicative of Belarus's improving its overall relationship with the West (Naviny.by, March 9).
The visit to Minsk of the Vatican secretary of state, Cardinal Pietro Parolin, was an event of a comparable nature. Cardinal Parolin met with President Alyaksandr Lukashenka and Foreign Minister Makei and he blessed the first stone of the new building of the Apostolic Nunciature (embassy) in Minsk. Moreover, Parolin met with the metropolitan of Minsk and with Zaslavl Pavel, the Patriarchal Exarch of All Belarus, a position that Pavel, an ethnic Russian, holds in the Moscow-centered Orthodox hierarchy (Belta, March 14). This rare high-level contact between Catholic and Orthodox leaders was also indicative of Belarus's newly-assumed consolidating role in Europe. Roman Catholics account for about 15 percent of all of Belarus's believers. During a meeting with Parolin, Lukashenka revealed that during the last 20 years, the number of Catholic parishes in Belarus quadrupled and that the state transferred more than 300 buildings to the Catholic Church. Lukashenka extended an invitation to Pope Francis to visit Belarus, and the possibility of a new visit by Lukashenka to the Vatican was also discussed (Tut.by, March 13). Lukashenka's 2009 trip to the Vatican helped the Belarusian president to overcome his isolation from the West—only for this isolation to resume after the December 2010 presidential elections.
Concerning a would-be visit of Pope Francis to Belarus, the Russian news agency Regnum, promptly suggested that because Belarus is part of "the canonical territory of the Russian Orthodox Church," permission from the Russian Orthodox Patriarch in Moscow would be required for this visit to take place (Regnum, March 13).
Indeed, some Russian reactions to Belarus's improving relations with the West continue to border on paranoia. Thus, an article in a popular media outlet alarms the Russian audience on account of an impending threat. Reportedly, "the Polish World" is advancing on Belarus whereas "the Russian World" is retreating. That is because the Poles are methodical and work through a well-organized system of "Polish Homes" (a network of cultural and educational institutions run by the Union of Poles in Belarus), whereas Russians are neglecting systematic work with the Belarusian intelligentsia (Svobodnaya Pressa, March 8).
In summary, as positive developments increasingly emanate from the country of Belarus, its name recognition in the West is bound to grow as well. However peculiar, Russia's abandoned spouse syndrome is also an indicator of Belarus's progress in that area.