Is Chuvashia about to Trigger a New 'Parade of Sovereignties?'
Publication: Eurasia Daily Monitor Volume: 10 Issue: 167
By: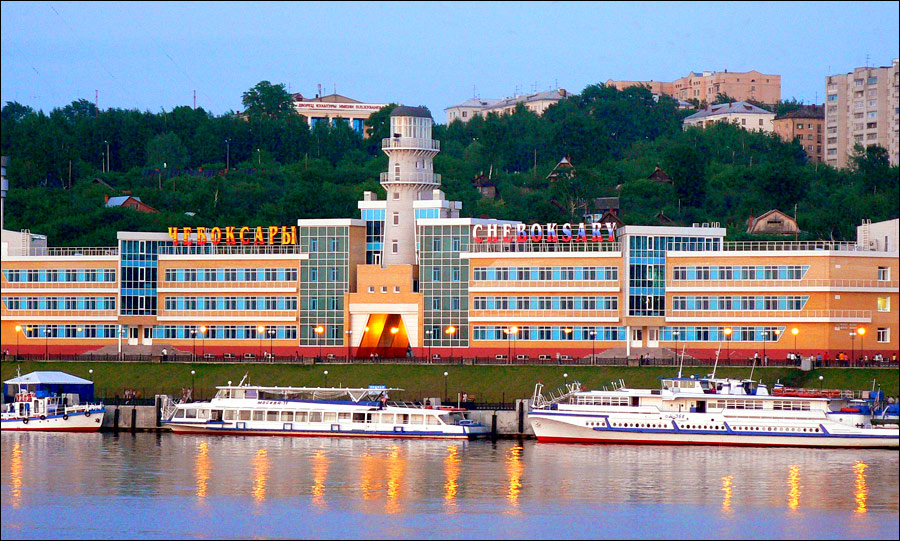 No protest demonstration or statement from the opposition generates as much concern in the Russian capital as any suggestion that the republics and regions of the Russian Federation may be about to begin a new "parade of sovereignties" (see EDM, August 13). The term refers to the unilateral seizure of power at the end of the Soviet era, not only by the union republics, which obtained independence as a result, but also by autonomous republics and some Russian oblasts and krais, which failed to achieve full sovereignty at that time.
The reason for Russian fears in this regard is two-fold. On the one hand, any restarting of such "a parade" would call into question the strength of Vladimir Putin's much-ballyhooed "power vertical" and lead members of the elite to consider challenging him and the Kremlin on their own. And on the other hand, and perhaps even more disturbingly to those in Moscow, there is a very real fear that any movements toward such "a parade," however small they might appear now, could quickly explode especially if, as now, the Russian economy worsens and Moscow increasingly lacks the resources to buy off regional elites.
If, the last time around, the trigger for such a movement came from expected places such as the Baltic countries and Tatarstan, this time it appears to be emerging in some less anticipated ones, possibly because the center has neglected them on the basis of an assumption that they would not or cannot create any serious problems. But given the growing intensity of communications among officials and activists in the republics, krais and oblasts of the Russian Federation, such thinking may prove to be a fatal mistake.
The most intriguing "trigger" for such a development comes this week from Chuvashia, a small republic in the Middle Volga. It has 1.3 million people on a territory of 7,066 square miles and an economy based on agriculture and engineering. Its titular nation—the Chuvash—is an ethnically Turkic group whose predominant religion is Orthodox Christianity. For most of their recent history, the Chuvash have been ignored both in Moscow and the West with most of the attention to that region going to the larger and more activist republics of Tatarstan and Bashkortostan or the three Finno-Ugric republics—Mordvinia, Mari-El and Udmurtia—because of their ties to Finno-Ugric states abroad and their economic wealth. Together, these six contiguous republics are known historically as Idel-Ural.
But in recent months, the Chuvash have become increasingly active in ways that recall the earlier "parade of sovereignties." And this suggests that what is taking place in Chuvashia's capital of Cheboksary is attracting the attention of other non-Russian regions—and even some Russian ones with significant ethnic minorities as well.
Earlier this month, 100 Chuvash activists held a meeting to protest the loss of the attributes of statehood from their constitution, attributes like a president and a state council, which Vladimir Putin forced officials to strip out of that document in the name of creating "a common legal space" in Russia. Participants in the meeting, which attracted both republic and international attention, carried signs demanding that these institutions be restored and pointed out that it is truly "nonsensical" that Chuvashia has a Presidential Boulevard but no president (www.turkist.org/2013/09/chuvash-republic.html).
Speakers to the meeting included Eduard Mochalov, the editor of the local independent newspaper Vzyatka, and Ille Ivanov, who has been the subject of persecution this year for demanding that officials obey the law by providing Chuvash language signs in the streets and on public transportation alongside Russian ones. Mochalov not only supported the restoration of the Chuvash Republic's state symbols, but also called for the restoration of elections in all of Russia's federal units, including of a president for Chuvashia. And the editor also demanded that several hated Moscow-installed officials be fired.
Many might be tempted to dismiss this as an isolated incident, one that the Chuvash are unlikely to repeat and one that is even less likely to occur elsewhere. But that would be a mistake. Chuvash activists have been increasingly active and are hosting or taking part in meetings at which representatives of other federal subjects and nationalities can learn about their complaints and what they are trying to do in response.
Only a week ago, for example, Chuvash delegates took part in an Ufa conference on "The Current Problems of Dialects of the Languages of the Peoples of Russia" at which they, together with other non-Russian experts talked about threats to non-Russian education. The Chuvash delegation offered a resolution saying that if the loss of speakers of non-Russian languages is not stopped, "this will lead to the disappearance not only of languages but of a number of peoples of the Russian Federation" (https://www.irekle.org/news/i1306.html). The other delegations supported this resolution, including its call for Russia to ratify the European Charter on Regional and Minority Languages—something that Moscow has been unwilling to do.
Consequently, a Christian Turkic republic, still under Moscow's radar, may in fact be taking the lead in launching a new parade of sovereignties.