Ivanishvili Announces He May Soon Resign as Georgia's Prime Minister
Publication: Eurasia Daily Monitor Volume: 10 Issue: 143
By: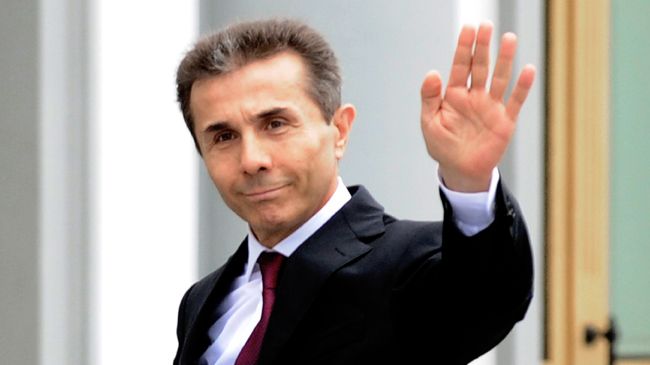 Interviewed by the Lithuanian daily Lietuvos Rytas (July 20) and the Brussels-based EUobserver (July 29), Georgian Prime Minister Bidzina Ivanishvili has announced that he intends to resign from the government before the end of 2013, and instead become a civil society leader. In that case, Ivanishvili would have served barely one year as prime minister, following his electoral populist triumph. His announcement has aggravated the political and institutional confusion in Georgia, with international reverberations.
"Politics has never been my interest. I had to go into politics as a duty to the people. I intend to depart before the year's end. I have done what I could, and I do not intend to return to politics." Instead, Ivanishvili would "help Georgia's civil society to develop, allow it not only to elect the government, but also to control it" (Lietuvos Rytas, July 20). Ivanishvili plans to "step down as prime minister before the new year in order to work with non-governmental organizations," as well as to administer a multi-billion-dollar investment fund for Georgia that he has initiated (EUobserver, July 29).
The multi-billionaire Ivanishvili first entered politics in October 2011, won parliamentary elections as leader of the Georgian Dream coalition in October 2012, and serves as prime minister since last November.
Throughout his candidacy and then in office, Ivanishvili had declared that he could resolve Georgia's economic problems and establish democracy in the country within a shorter time than a prime-ministerial term. He estimated that he would need two to three years to accomplish those tasks, whereupon he would resign and return to private life. Whether this was a calculated show of modesty, conveying lack of interest in political power, but not corresponding with his real plans, or just another caprice of an eccentric billionaire, never seemed clear. Ivanishvili confidently declared all along that he could fix the country's problems within that short time-span.
In recent weeks, Ivanishvili linked the timing of his departure from government with the expiry of President Mikheil Saakashvili's tenure and loss of presidential immunity by November. Ivanishvili increasingly implied that he would step down as prime minister soon after Saakashvili steps down as president and (in Ivanishvili's view) becomes liable for prosecution. Ivanishvili would, as he stated in several interviews, then coordinate the activities of civil society (Postimees [Tallinn], June 22; Deutsche Welle as cited by Interpress, July 11). Occasionally he would backtrack: if his pre-term resignation would cause negative consequences for the country, "then of course I will not quit" (RFE/RL, June 24).
His latest two statements, however, seem to put a clear and even shorter time limit on Ivanishvili's official role as head of government. Georgia's economic slump, and Ivanishvili's declining popularity ratings (see EDM, July 24), form the backdrop to his resignation talk.
Again, the real intentions seem far from clear. The range of possible intentions might include: 1) Setting the stage for the Georgian Dream coalition to beseech him to stay, and for him to graciously consent, ideally to public acclaim; 2) Preparing an honorable, timely exit into private life, before the economy deteriorates further and the extravagant electoral promises are seen to have failed; 3) Planning a well-considered transition, from the official role of prime minister to that of controlling the government unofficially, as "civil-society's" leader and financial sponsor.
In his latest statements about early resignation (see above), Ivanishvili disclaims intentions to use a civil-society platform as a means to control the government and the Georgian Dream coalition informally. At present, Ivanishvili's powers include a mix of official and informal instruments within the institutional framework. A more informal, backstage role, should he ultimately choose it, would amount to wielding power without accountability.
The prerequisites are in place for Ivanishvili to undertake such a role, should he ultimately choose to do so. He has created these prerequisites since 2012, leveraging his financial resources into political power through the Georgian Dream coalition. Ivanishvili is the leader of that coalition, leader of the eponymous Georgian Dream party (largest in the coalition), and the financial backer of five small parties in that coalition. The Georgian Dream party's list of parliamentary deputies consists largely of cultural and sports figures, long-time recipients of Ivanishvili's subsidies. The heads of the interior ministry and general prosecutor's office (administering what critics describe as selective justice) were Ivanishvili's private employees until 2012. Georgian Dream has physically seized almost all the elective local government bodies throughout the country, without awaiting the local elections scheduled for 2014. Ivanishvili has personally designated a loyal figurehead, Giorgi Margvelashvili, as Georgian Dream's presidential candidate, ruling out other aspirants or a debate.
Ivanishvili seems determined also to influence the shape and role of opposition parties in the run-up to the October presidential election. The goal (not necessarily fully shared by all Georgian Dream components) is to marginalize or remove the main opposition party, Saakashvili's United National Movement, from the political arena, and encourage the rise of other opposition parties, which would be smaller and more controllable. Ivanishvili seems to favor Nino Burjanadze's extra-parliamentary group for such a role. But he has also opened prospects for Burjanadze's personal rival, Salome Zourabichvili, who seems eager, but has no political organization to back her at this time.
Possibly, Ivanishvili and his advisers believe that the prime minister's post can be safely downloaded to a loyalist, while Ivanishvili would operate the system informally from backstage, avoiding direct accountability. Ivanishvili's resignation talk seems to open the way for such a scenario. But there is no speculation yet about prospective replacements for the prime minister's post. This is a sign that the execution of such a scenario is not imminent. If seriously contemplated, it is merely one of several possibilities. The situation will remain fluid at least until the October presidential election and the likely run-off in November.