Ivanishvili, Georgian Dream Approval Ratings Slipping Away
Publication: Eurasia Daily Monitor Volume: 10 Issue: 136
By: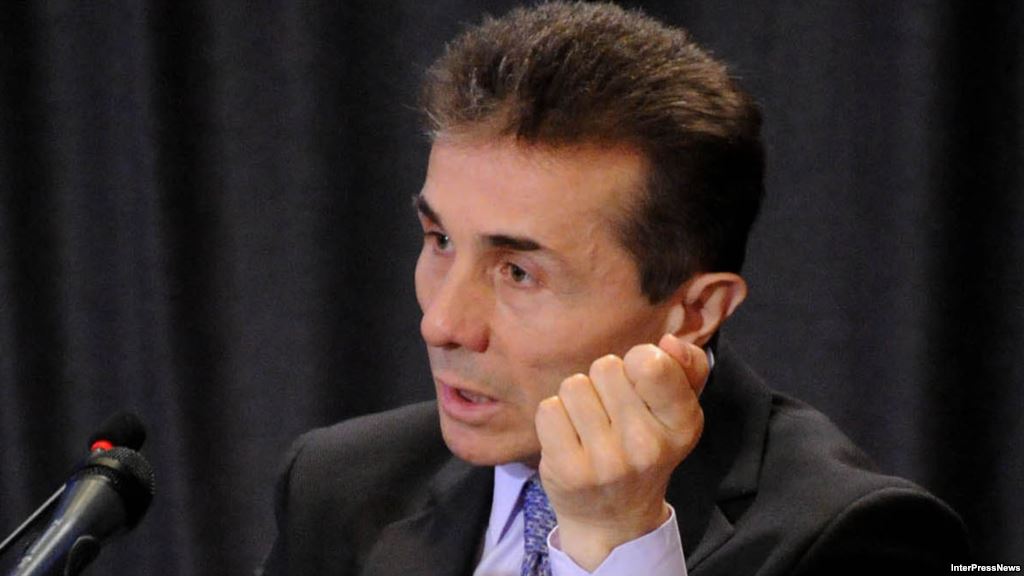 Prime Minister Bidzina Ivanishvili achieved an impregnable political standing and carried Georgian Dream on his coattails in the October 2012 parliamentary elections. He led many voters to believe that his multi-billion dollar wealth could translate into handouts on a comparable scale for the populace. But Ivanishvili and his government have not, nor could have delivered on their populist promises. Their high ratings, inherited from the 2012 elections, are slipping away.
Outgoing President Mikheil Saakashvili's United National Movement (UNM, now in the opposition) is not yet capitalizing on voter disenchantment with the government. The presidential election campaign (see accompanying article) offers but a limited opportunity in that regard. The government's campaign, thus far, focuses on intimidating the opposition through political use of law enforcement.
The United States National Democratic Institute's (NDI) latest public opinion survey, conducted in June and released in July, shows the government's, the Georgian Dream party's and Ivanishvili's approval ratings steadily declining, although they remain far above those of any competitors (Civil Georgia, July 12, 15).
Among likely voters, 52 percent identified Georgian Dream as the party "closest to them" in the latest survey (down from 60 percent in the March survey). Were local elections to be held "the next day," 54 percent indicated that they would vote for Georgian Dream (down from 62 percent in March). Ivanishvili's job performance was rated as very good or good by 55 percent (down from 63 percent in March and from 69 percent in November 2012). Ivanishvili still topped the political favorability ratings ("like" versus "dislike") at 69 percent (down from 75 percent in March and from 80 percent in November 2012). Parliament Chairman Davit Usupashvili (of the smaller Republican Party in the governing coalition) ranked second in that category with 61 percent (down from 66 percent in March).
Furthermore, in the latest survey, 45 percent of likely voters felt that Georgia was moving in the right direction (down from 58 percent in March). The view that Georgia is not a democracy prevails, by now, against the view that it is (46 percent against 38 percent), showing a trend reversal (43 percent had deemed Georgia a democracy versus 38 percent who took the opposite view in the March survey).
The UNM's ratings remain low and stagnant at only 10 percent of likely voters (unchanged since March) in the categories "party closest to voters" and party preference if local elections were to be held next day. Nevertheless, 47 percent identify the UNM as the strongest opposition party (it being the only parliamentary opposition).
Against this backdrop, 29 percent of likely voters "would like to see as the next president" Ivanishvili's nominee, Giorgi Margvelashvili; 10 percent would favor the UNM's presidential candidate, who is yet to be officially nominated; 5 percent would prefer Nino Burjanadze, 4 percent the Christian-Democrat Party leader Giorgi Targamadze, and 3 percent the veteran left-populist Labor Party leader Shalva Natelashvili as president. In the favorability ratings ("like" versus "dislike"), UNM's frontrunner presidential aspirant Davit Bakradze receives 48 percent, Margvelashvili 45 percent, and Burjanadze 21 percent favorability.
With the economy at a standstill and the presidential election campaign under way, the government seems immersed in internal political operations. It resorts to prosecutions, arrests, threats and intimidation targeting former officials, a large number of mid- and low-level UNM supporters, and locally elected UNM officials (see EDM, April 3–4, May 7). UNM frontrunner Bakradze has initiated talks with Ivanishvili and Usupashvili (a first round was held on July 6 in Ivanishvili's private seaside residence—Civil Georgia, July 6), attempting to protect UNM campaign donors and abusively arrested officials from unlawful pressure.
The government may be expected to de-escalate these pressures at least to some extent, when the election date draws closer and international observers (some of whom the government has already invited) arrive in Georgia. Prior to that, the authorities will seek to make as much headway as possible in splintering the UNM and its organizational base.
Ivanishvili announces at regular intervals that he might soon resign as prime minister and take up some informal role as national leader. From the moment he entered the political arena in October 2011, Ivanishvili consistently declared that he would only serve one and a half or two years as president or prime minister (he settled on the prime ministership), sufficient in his view for setting the country on the right course and handing over the helm to others. Following his victory in the October 2012 parliamentary elections, Ivanishvili linked his departure from government with the expiry of Saakashvili's term of office and immunity, hinting at possible prosecution.
In several interviews during late June and early July 2013, Ivanishvili repeated that he would resign from official political activity after the October presidential election. He would then devote himself to "society's development." He would monitor the government's activities together with civil society groups, he added, apparently hinting at a role of benefactor to non-governmental organizations. Although leaving the government, he "would not go anywhere" and would be ready to take the helm of government again, if the situation requires (interviews with Postimees [Estonia], June 22; Rustavi-2 TV, June 23; Sof Shavua [Tel Aviv] via Pirveli, June 26; and Itar-Tass, July 3).
Whether Ivanishvili seriously intends to resign from government this year, or is only setting the stage for Georgian Dream to beseech him to stay, and for him to graciously assent, seems entirely unclear. He may well be hedging his bets at this point.