Presidential Election Campaign Under Way in Georgia
Publication: Eurasia Daily Monitor Volume: 10 Issue: 136
By: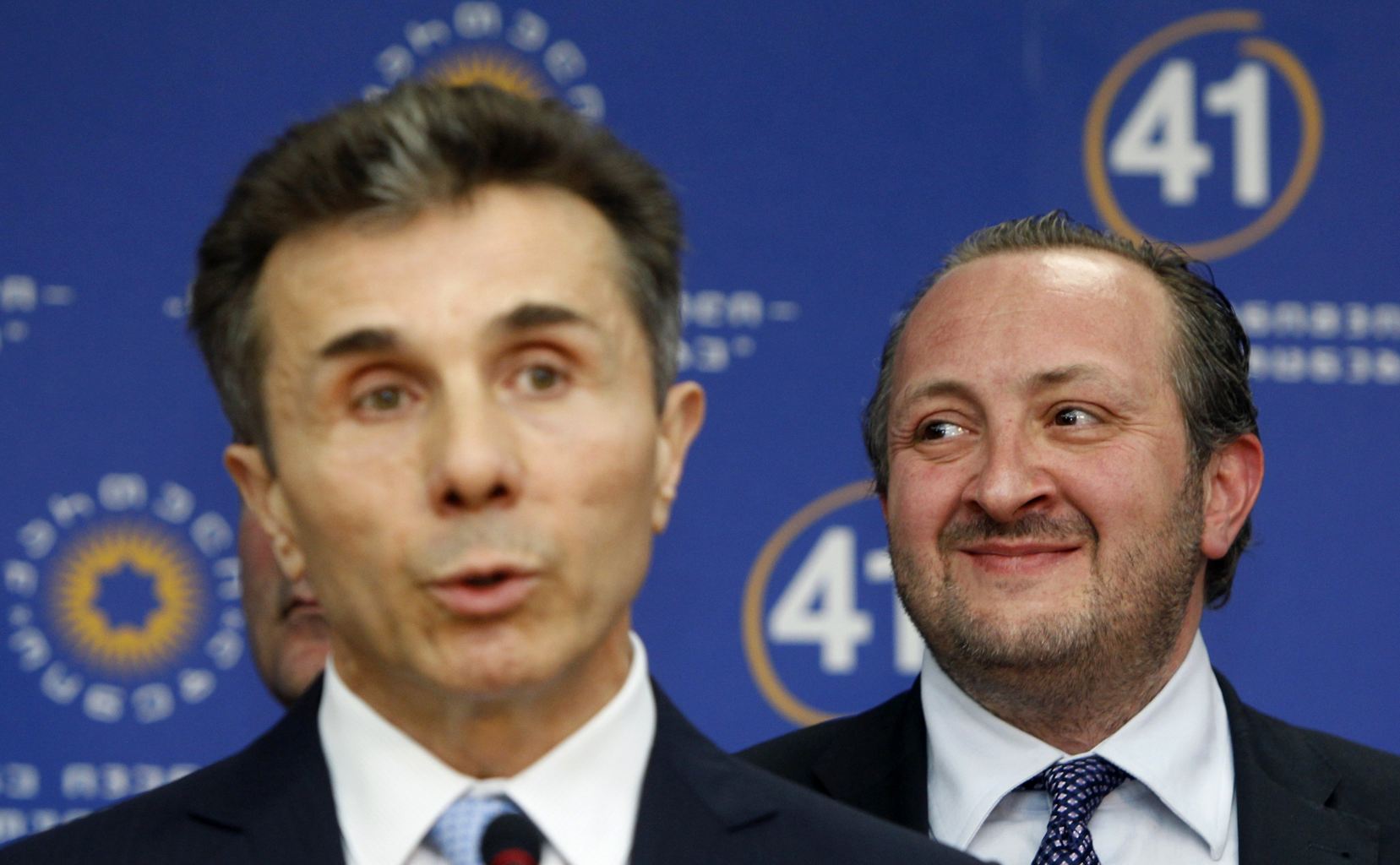 Georgia's presidential election campaign is moving toward a seemingly predetermined outcome. Prime Minister Bidzina Ivanishvili's personal choice, Giorgi Margvelashvili, looks set to win the October 27 vote and replace the United National Movement's (UNM) Mikheil Saakashvili as president. The governing Georgian Dream, the UNM parliamentary opposition and several lesser parties have entered their candidates in the presidential contest (Rezonansi, July 20).
Four factors would seem to ensure Margvelashvili's victory in advance: First, an image transfer from Ivanishvili, who built his own popularity on promises of economic betterment in the 2012 parliamentary elections (Ivanishvili's rating is eroding but still impregnable—see accompanying article). Second, Saakashvili's and UNM's quick fall from the popular grace. Third, the government's cumulative control of administrative and private resources (these two sets of resources had competed against each other in the 2012 parliamentary elections). And fourth, political intimidation of the UNM by the government's investigative and prosecutorial authorities.
Ivanishvili personally nominated Margvelashvili as Georgian Dream's presidential candidate on May 11, far ahead of any other party. The nomination was bestowed through a symbolic transfer of popularity. Wrapping his arm around the nominee's shoulders in front of television cameras, Ivanishvili described the nominee as his closest confidant and most reliable adviser. Margvelashvili in turn cited Ivanishvili's trust as his main asset in seeking the presidency. Georgian Dream is a six-party coalition, but Margvelashvili was accepted unanimously and without debate: according to Ivanishvili, "there was no need to discuss other potential candidates." On July 16, Margvelashvili officially resigned from government (to avoid a conflict of interest) and launched officially his presidential campaign (Civil Georgia, May 11; Versia, May 24; Pirveli, July 16; Civil Georgia, July 18).
Margvelashvili, 43, a philosopher and former rector of the Georgian Institute of Public Affairs, has no official party affiliation. He was affiliated with Nino Burjanadze (see below) in years past. Margvelashvili supported Ivanishvili's Georgian Dream in his televised commentaries during the 2012 parliamentary elections. Ivanishvili appointed him education minister in the new government, then (additional to that portfolio) as first deputy prime minister in February 2013. He replaced Irakli Alasania, whose presidential aspirations Ivanishvili vetoed. Alasania remains defense minister and has endorsed Margvelashvili's nomination for president.
The UNM is selecting its presidential candidate through a process that outside observers compare with state primaries in the United States, but actually resembles the Iowa Caucus. It comprises six territorial party conferences in different parts of Georgia. The UNM's party leader and presumptive presidential candidate, Vano Merabishvili (formerly interior minister and prime minister), is in jail on politically motivated charges to remove him from the election process. In his absence, UNM's frontrunners for the nomination are the party's parliamentary floor leader Davit Bakradze (former chairman of parliament) and the current parliament's vice-chairman Giorgi Baramidze (formerly state minister for Euro-Atlantic integration), in that order.
Although Margvelashvili's win may seem a foregone conclusion, the process still matters both domestically and internationally. Domestically, the competition for the runner-up spot might determine which party becomes the main opposition party in the next electoral cycle. Nino Burjanadze, former chairwoman of parliament and subsequently persona grata in the Kremlin, has also entered the presidential race. Ivanishvili has received Burjanadze several times, predicting that she would defeat the UNM's candidate for second place in the presidential contest. Burjanadze claims that she would "run to win" the presidency and then cooperate with Ivanishvili (Pirveli, May 22; Kavkasia TV, June 12; Versia, July 15).
Taking second place in the presidential election could lift Burjanadze and her organization, People's Assembly, to the status of a loyal opposition, if Ivanishvili so decides. He clearly looks for a party to fill that niche. But Ivanishvili has also received Salome Zourabichvili, a former minister of foreign affairs, apparently raising her hopes to enter the presidential contest as an independent candidate. Unlike Burjanadze, Zourabichvili does not sound committed to post-election cooperation with Ivanishvili. Her declared goal is the narrow one of fighting against Saakashvili's UNM in this campaign (Versia, May 24, July 5). Ivanishvili cannot fail to be aware of Burjanadze's and Zourabichvili's conflict of personalities while they were both in office.
By encouraging certain also-rans and playing on rivalries, while pre-determining the winner and slapping down some other presidential aspirants at the same time, Ivanishvili demonstrates that he controls the political process and holds multiple options in his hands.
"If there are independent candidates [in this presidential election]—and I think there will be many of them, as Georgians love high posts—the UNM will come in last place [in election results]," Ivanishvili remarked when revealing his selection of Margvelashvili as the Georgian Dream candidate (Civil Georgia, May 11). Indeed, multiple candidacies in the first round could so divide the vote as to necessitate a runoff. The mere fact of holding a runoff would be the most profitable scenario for the government. It would cut down UNM's share of the vote, look more democratic and pluralist, and in no way jeopardize Georgian Dream's unchecked dominance of the political arena.