Kadyrov Regime Struggles to Suppress Dissent in Chechnya
Publication: Eurasia Daily Monitor Volume: 8 Issue: 134
By: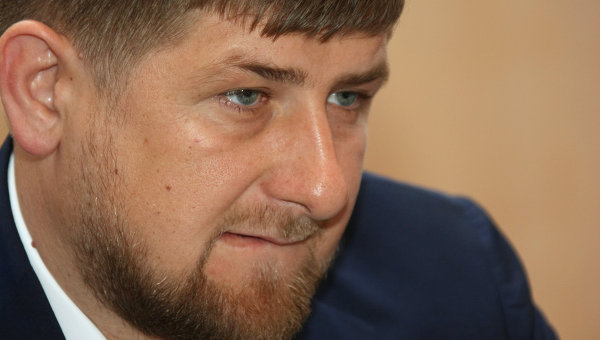 On July 6, the Kavkazsky Uzel (Caucasian Knot) website reported new cases of arson attacks against relatives of suspected rebels in Chechnya. The website quoted sources in the Shali, Kurchaloi and Gudermes districts (who were not named for security reasons) as saying that that up to 120 persons recently had defected to the insurgents. This noticeable switch of allegiance from the government of Ramzan Kadyrov to the militants reportedly prompted a series of severe punitive actions by the authorities. The sources alleged that the security services captured close relatives of the people who had joined the insurgents and took them to the mountainous Vedeno district in southern Chechnya. Chechen officials denied both that large number of people had joined the insurgents and that retribution had been taken against their relatives (www.kavkaz-uzel.ru, July 6).
On July 2, government forces clashed with militants in Vedeno, resulting in the death of one serviceman. No casualties were reported among the insurgents. The brothers Hussein and Muslim Gakaev are believed to lead a small but potent armed group in this area (www.kavkaz-uzel.ru, July 6). Since the Gakaevs were accused of masterminding the brazen attacks on the Chechen parliament in Grozny and Kadyrov's home village Khosi-Yurt (aka Tsentoroi) in 2010, this armed group's strength likely significantly exceeds the government announced total of 10-12 people.
In September 2010, the Russian human rights organization Memorial reported that Chechen government forces used relatives of rebels as human shields while searching the wooded areas for militants (www.kavkaz-uzel.ru, September 9, 2010). More recently, detained relatives of rebels may also have been taken to the Vedeno district to be used as human shields for Kadyrov's forces. Kavkazsky Uzel also noted that Kadyrov had repeatedly warned relatives of the insurgents that they would be held responsible for the insurgents' actions. In 2008 and 2009, arson attacks on the homes of relatives of militants were common in Chechnya, and there were several such incidents reported in 2010. However, since mid-2010, there had been no reports of such attacks in Chechnya until recently (www.kavkaz-uzel.ru, July 6).
Meanwhile, on July 5 the Chechen authorities introduced a counter-terrorism operation regime in the southern mountainous part of Grozny district and the adjacent part of Urus-Martan district. It is believed that the operation will continue well through October. The official explanation for the counter-terrorism operation is that it is a routine preemptive measure aimed at disrupting the militants' supply chain and preventing them from preparing for the winter season. However, local observers have alternative explanations for the move. "Announcing a counter-terrorism operation regime on part of the republic's territory means the security services either received information about the militants preparing for large-scale actions and decided to avert attacks, or that there are many more militants in the republic and their ranks have significantly increased recently," the head of a Chechen NGO told Kavkazsky Uzel. The website quoted sources who alleged that four or five people from Kadyrov's own home village of Khosi-Yurt had also joined the insurgent forces (www.kavkaz-uzel.ru, July 6). Kadyrov hailed the official end of the counter-terrorism operation in Chechnya after many years in April 2009. So the Chechen authorities must be facing an extremely urgent threat to revert to a counter-terrorism regime.
The consequences of the long years of war in Chechnya are still strongly felt, not only in the security realm. Just in Grozny, despite all the government's efforts to restore the city, nearly 4,000 refugees still live in temporary accommodation points that were promptly renamed as better-sounding Russian hostels. Kadyrov personally denigrated people who live in these temporary accommodations, so government agencies have generally held a grudge against them for some time. The government plans to eliminate these buildings, but appears to be unable to do so in a lawful manner (www.kavkaz-uzel.ru, July 11).
Even though there is little information coming out of Chechnya, recent events and Ramzan Kadyrov's evolution point to the general trend in the republic. Having been fairly successful in rebuilding Chechnya, with substantial cash infusions from Moscow, Kadyrov now appears to be failing to go beyond that to develop the economy and employ people. Moscow's efforts to boost economic development in Chechnya are also seriously hampered by the poor safety guarantees and Kadyrov's antiquated despotism.
Predictably, the Chechen authorities attempt to compensate for what seems to be an intrinsic economic ineptness by exporting workers. On July 11, it was reported that Grozny opened an official representation office in the city of Sochi, which will host the 2014 Winter Olympic Games and where extensive construction in preparation for the event is under way. Chechnya's representation in Sochi is expected primarily to help Chechen construction workers who migrate from Chechnya, although there are currently slightly more than 300 Chechens in Sochi (www.kavkaz-uzel.ru, July 11). The unemployment problem in Chechnya is exacerbated by the fact that young Chechen men are not drafted into the Russian army. Of the estimated 7,000 Chechens of draft age, only several dozen are expected to serve in Chechnya as auxiliary forces under the Russian interior ministry's Yug and Sever battalions (www.kavkaz-uzel.ru, July 11).
After several years of improvements in the lives of ordinary Chechens, Kadyrov's government appears to be stuck at the level of continual retaliatory operations against dissidents and egregious human rights violations. Consequently, the Chechen republic has become entangled in a vicious cycle of economic impotence, unemployment and persistent violence by government-sponsored groups and non-state actors, going back and forth from relative stability to low-grade civil war.