KAZAKHSTAN OIL OUTPUT AND EXPORT DATA DRAMATIZE NEED FOR TRANS-CASPIAN OUTLETS
Publication: Eurasia Daily Monitor Volume: 4 Issue: 14
By: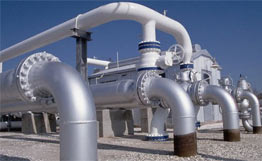 Amid growing concerns over Russia's reliability as an energy supplier and its treatment of Western investments in the energy sector, Kazakhstan stands out for its reliability on both counts. However, Russian policy is geared to ensuring a decisive — if covert — say on Kazakhstan's physical access to Western energy markets and even on the operations of Western energy producers and transporters in Kazakhstan. This situation is likely to persist unless and until Western consumer countries open direct trans-Caspian access to Kazakhstan's oil and gas fields.
Data just released by Kazakhstan's Statistics Agency (Interfax-Kazakhstan, January 8, 18) for 2006 show the oil extraction in the country at 54 million tons, up by a healthy 6.8% on 2005; and condensate extraction at 10.5 million tons, up by 0.4% on last year.
The projection for 2007 is cause for concern, however. Extraction of oil and condensate is scheduled to remain stationary at 65 million tons (the same overall figure as in 2006). Meanwhile, Kazakhstan plans to increase in-country oil refining to 12.5 million tons of crude in 2007, up from last year's 11.5 million tons. The output stagnation is due mainly to delays in the production schedule at the giant Tengiz onshore field, while most of the other onshore fields are past their peak, according to Energy and Mineral Resources Minister Baktikhozha Izmukhambetov addressing a January 18 government meeting (Interfax, January 18).
Tengiz, the richest onshore field in the country, produced only 13 million tons of crude annually in 2004, 2005, and again in 2006, with the same level expected in 2007, compared to the projected 20 million tons or more. The stagnant output and production delays are clearly not attributable to the operating consortium TengizChevroil, but rather to Moscow's interference with the sole existing export outlet from Tengiz and other fields. That outlet is the Caspian Consortium Pipeline (CPC) line that runs to Russia's Black Sea port of Novorossiysk. Mainly for this reason, the scheduled ramp-up in the second production phase at Tengiz is being delayed to 2008 or 2009.
The Russian government continually delays its approval for the long-planned increase the CPC pipeline's capacity to 65 million tons annually, from the existing annual level of 27 million tons. Moscow is setting extortionate conditions regarding the operation, transit tariffs, and management authority over the pipeline and the financing of its capacity expansion. The U.S. companies ChevronTexaco and ExxonMobil are the main shareholders at Tengiz and also played a decisive role in building the 2001-commissioned CPC pipeline to Novorossiysk. That line's section on Russian territory is the only pipeline not controlled by Transneft. As part of its pressure tactics, the Russian government is warning that it might hand over that section to Transneft for management.
The volumes and directions of oil exports from Kazakhstan illustrate the problem posed by Moscow's control of transit routes. Crude oil exports from Kazakhstan in 2006 amounted to 57 million tons. Of this total, 24.5 million tons were pumped to Novorossiysk through the CPC pipeline (still below the line's capacity); another 15.5 million tons were delivered by the Atyrau-Samara pipeline to Russia; and a further 2.5 million tons to Russia's Orenburg refining center. Compared to these amounts, a modest 2.2 million tons flowed into the Atasu-Alashankou pipeline to China; and 10 million tons were shipped by small-capacity tankers from the Caspian port of Aktau, mostly to Baku and in smaller volumes to Iran and to the Russian port of Makhachkala.
These figures show that Russia holds a near-monopoly on the transit of oil from Kazakhstan by pipelines (the most effective transportation mode); and, overall, at least 43 million tons, out of the 57 million total, go to or via Russia from Kazakhstan. The imbalance will increase further, and indeed dramatically, if the CPC pipeline's capacity is increased as planned. Such a development would add to Russia's leverage on the companies in the first place, and on Kazakhstan as well. An expanded CPC could exert an irresistible suction effect on the super-giant Kashagan offshore field when it comes on stream as projected in 2009.
Thus, the opening of a trans-Caspian transit route capable of handling volumes from Kashagan and other fields becomes urgent. Further delays would defeat any declared goals of diversification of oil transit routes to consumer countries and would increase the volumes of Russian-delivered energy supplies to Western countries, with Kremlin hands on the spigots.