Kazakhstan Pushes For Integration With the Global Economy
Publication: Eurasia Daily Monitor Volume: 8 Issue: 113
By: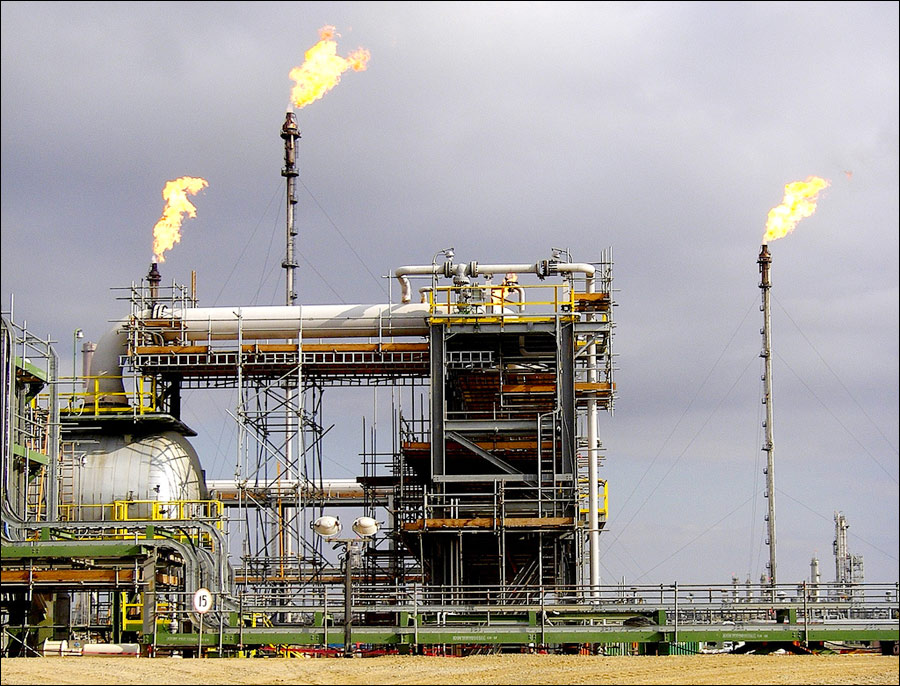 For Kazakhstan May was full of economically and geopolitically significant developments worth exploring in the national, regional, and global contexts. The country hosted the 4th Economic Forum in Astana on May 3 – 4, designed to assess economic challenges facing the world economy and explore ways of shaping global economic development. It also held the forum of the Council of Foreign Investors, chaired by the Kazakh President Nursultan Nazarbayev, and the annual conference of the European Bank of Reconstruction and Development (EBRD) during May 18 – 21. It further launched an investment forum in Astana.
Yet, the economic significance of these events transcends the ability of Kazakhstan to attract more foreign direct investment (FDI) or develop a diversified economy still hostage to heavy reliance on the natural resource wealth. If anything, it demonstrates that Kazakhstan has consistently pushed for modernizing and integrating its economy with the global economic system in the wake and despite the global financial crisis. In the logic of business resiliency, it has taken advantage of the global financial crisis to accelerate the process of domestic economic reforms, in part to more responsibly pursue the expansion of the country's connectivity with the global economic and financial system.
In domestic terms, the EBRD's meeting in Astana and the Council of Foreign Investors' session in Almaty may be construed to suggest possible plans by Kazakhstan to use the cities' more rapidly developing economic infrastructures to facilitate a more even economic development throughout the country. About 2,000 participants from more than 60 countries and leading financial and economic institutions attended the EBRD convention, while more than 3,000 participants from over 80 countries participated in the 4th Economic Forum held in Astana earlier this May. Approximately 200 guests also participated in the Council of Foreign Investors session (www.gazeta-bip.net, May 12; www.inform.kz, May 24).
Kazakh Finance Minister, Bolat Zhamishev, reported that the EBRD has invested over $5 billion in Kazakhstan, planning to inject about $1 billion into the country's economy in 2011 alone. The EBRD would also reportedly allocate 2.8 billion Euros for investment projects, which have mobilized additional stream of investments into the Kazakh economy to the total of 7 billion Euros. "Considering the additional funds attracted from the EBRD partners, these investments hit $14 billion," Zhamishev said (www.kazinform.kz, May 5). The minister confirmed that $6.5 billion was invested in infrastructure projects; $3 billion in the banking industry ($400 million went to small and medium businesses); about $2 billion in the energy and mineral resources sectors; more than $2.5 billion in industry and agriculture. In total, Kazakhstan has attracted more than $122 billion in FDI since 1993 (www.invest.gov.kz). It is not only the size but the distribution of the most recent FDI inflows into diverse sectors of the Kazakh economy that is particularly striking.
Despite some pressures, Kazakhstan did not close its economy to the outside world in response to the global finance crisis, but opened up for more FDI while gambling on accelerated modernization of its resource-dependent economy. It has advanced from 74th to 59th place among 183 economies in the World Bank's "Ease of Doing Business" report for 2011 (www.doingbusiness.org). Ernst & Young's Investors Opinion Survey confirms considerable improvements in Kazakhstan's investment climate. It showed, however, that more needs to be done to improve corporate governance, the legal and regulatory environment, as well as to develop better infrastructure and improve efficiency of production (https://invest.gov.kz/upload/docs/501ff204a18f0766ba0b1833bbf6e673.pdf).
Hence, Kazakhstan's plans to develop domestic and cross-regional infrastructure and modernize industrial enterprises through more FDI are not only timely but also useful. "Further industrial development is impossible without modernization and updating of the country's enterprises," Nazarbayev told the Council of Foreign Investors, which has operated in the country since 1998 (www.engnews.gazeta.kz, May 15). He also emphasized the need for better energy conservation efforts. "Energy efficiency is our next pain point," Nazarbayev said, adding "So, just the mining and smelting complex of the country consumes more than half of energy produced in the country" (www.en.trend.az, May 18).
In regional and global terms, Kazakhstan's size and pace of economic development (its economy, now growing at the rate of about 6-7 percent, is considerably bigger than the rest of the four Central Asian economic combined) and its ambitious plans to integrate into wider global economic network hold an extraordinary potential to better bridge Central Asia with the rest of the world and exert a positive impact on the development of the region's relatively less open or less successful economies (https://www.tradingeconomics.com/kazakhstan/gdp-growth and https://www.cia.gov/library/publications/the-world-factbook/). This, of course, would be impossible without the development of intra- and inter-regional infrastructure in the areas of energy, trade and transit, among others.
Kazakhstan also pushes for reforms in the global financial and economic system. During the Organization for Security and Cooperation in Europe (OSCE) Summit chaired by Kazakhstan last year it proposed adopting a "Maastricht Plus" document as a guide for economic development after the global financial crisis. It has also suggested switching to a new global currency system based on "a single global monetary unit." While shared by some distinguished experts, the idea did not gain enough traction given various complexities involved. Robert Alexander Mundell, Nobel Prize winner in economics, for instance, supported the idea. He explained Kazakhstan's interests in contributing to the solutions of the global financial and economic challenges this way: "For a country that represents new markets, this is an excellent way to participate in the process. You then become not just a country-participant, but a country-reformer" (www.gazeta.kz, May 5; www.cacianalyst.org, March 26, 2009).
The global financial downturn has thus not only enabled Kazakhstan to reassess its economic policies but also contribute, through its own experiences during the crisis, to currently evolving readjustments in the international financial system. Notable in the process has been its unyielding drive to accelerate domestic economic transformation and inclusion into global economic system not just despite but, indeed, because of the global financial crisis. Still facing daunting challenges internally and externally, it aspires to be a reformer from within and without. The meetings of the EBRD, the Foreign Investors' Council, other investment forums in Kazakhstan and the country's global and regional initiatives are a case in point. They show the country's efforts to encourage further economic and financial reforms at home and abroad.