Kazakhstan Set to Become Major Source of Rare Earths in CIS
Publication: Eurasia Daily Monitor Volume: 9 Issue: 165
By: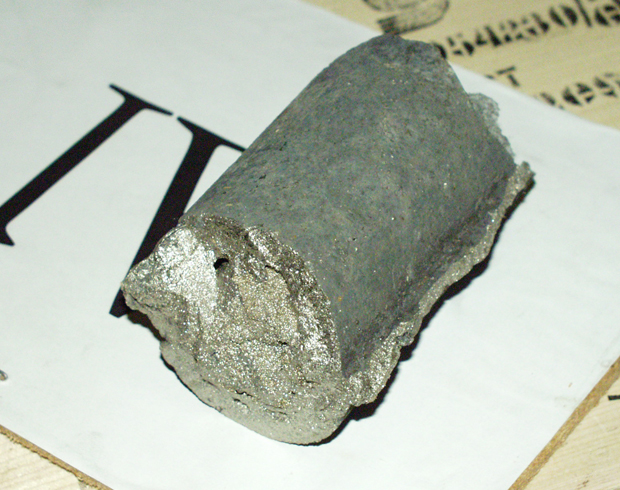 On August 9, China launched the world's first rare earth exchange in an apparent bid to formalize its global leadership in the production of rare earth elements (REE). This move comes almost two years after the Chinese Ministry of Commerce introduced export quotas for REE, reducing the country's exports by almost 35 percent as compared to 2009. By doing so, Beijing, in whose hands is concentrated more than 30 percent of all REE prospected reserves (Council for Chemical Research, May 3, 2011), has posed a challenge to such top-tier importers as Japan (buying 50 percent of all REE exports worldwide), the United States, France, Germany, Belgium or India. At the same time, global demand for REE has considerably increased in recent years, reflecting a sharp upward trend: According to the Eurasia Capital firm, it may exceed 200,000 tons per year by 2014, while it was equal to only 134,000 tons back in 2009 (Russia Beyond the Headlines, February 18, 2011). In this context, major importers are searching for new potential partnerships outside of China, and Kazakhstan increasingly looks promising.
Although the United States has its own REE reserves, the US Government Accountability Office estimated in April 2010 that it would take approximately 15 years to explore and start exploiting these deeply lying deposits (US GAO, April 14, 2010). Considerable reserves are hidden in the subsoil of Canada, Australia or Vietnam, but their industrial exploitation is deemed too costly. In such circumstances, former Soviet republics, having in their combined possession almost 22 percent of total REE reserves (Council for Chemical Research, May 3, 2011), are expected to deepen their commercial ties with primary REE buyers. Kazakhstan has already attracted the attention of its Asian (Japan) and European (Germany) clients. In 2010, Kazakhstan partnered with Japan's Sumitomo and Toshiba giants for the extraction of rare earth metals like molybdenum, rhenium and beryllium (see EDM, July 30). In a similar vein, it concluded agreements with Germany, providing for technology transfers in exchange for a privileged access to Kazakhstan's subsoil (see EDM, February 14).
Since the dawn of its independence, however, Kazakhstan had not been particularly interested in developing its own REE sector. Several plants located in the eastern part of the country were actively involved in this sector in Soviet times and supplied precious materials to the USSR's defense industry (including the aerospace branch), but were quickly redirected toward other activities after 1991. According to the Institute of Geological Sciences, Kazakhstan is especially rich in rhenium (used in jet engines or the production of high-octane gasoline), gallium (used in 90 percent of all advanced military technologies) and also osmium-187 (the most expensive metal in the world), which is widely utilized in the aerospace industry, rocket production or pharmaceuticals. Furthermore, REE and rare metals are frequently found in uranium ore, which is being mined in Kazakhstan, and even more so in industrial wastes dumped by the metallurgical and chemical sectors. According to varying estimates, Kazakhstan may possess up to 25 billion tons of wastes of which 0.6 percent is REE and rare metals (Investkz.com, Issue No. 3, 2011).
Yet, for now, Kazakhstani industries reprocess only two percent of all wastes (Investkz.com, Issue No. 3, 2011). Therefore, this mass of unwanted composites may contain enormous amounts of precious materials. If Soviet planners paid careful attention to the integrated reprocessing of raw materials, Kazakhstan's authorities have not only abstained from any serious investment in the construction of new factories for the separation of REE from the ore, but also closed down several functioning industrial plants. This surprising negligence is explained by two factors. Firstly, Kazakhstan has no high-tech industries capable of consuming even small amounts of extracted REE. Secondly, such production would require considerable investment and the mobilization of advanced technologies. Therefore, Kazakhstan's businesses have, until now, preferred to work with traditional raw materials, such as gold, silver, copper, uranium or iron, instead of spending their resources on labor-intensive processing and manufacturing.
To date, the Kazakhstani government has not developed any particular legislative norms concerning the exploration and production of REE. The existing law on subsoil use (adopted in June 2010) contains only the vague notion of "strategic reserves." Article 71 of this law allows the government to unilaterally modify any contracts with third parties (domestic or foreign), if such contracts may endanger Kazakhstan's national security via the wrongful use of strategic mineral reserves. Additionally, article 72 entitles the government to denounce such contracts, if there is no means to modify them. While the 2011 governmental decree providing the list of strategic reserves gives detailed information about various types of minerals in more than 360 deposits, it contains no specific details about REE or rare metals. Back in 2006, the famous Kazakh scientist Abdurasul Zharmenov from the National Center for the Integrated Processing of Raw Materials suggested the elaboration of a special law regulating the REE sector (Rusmet.ru, January 31, 2006), but no progress had been made so far.
Despite these legislative gaps, the fledgling REE market in Kazakhstan is currently almost exclusively controlled by state-owned or state-controlled companies. Whereas such market players as Kazakhmys, KazZinc (both having an important stake of state participation and also believed to be closely affiliated with some of Kazakhstan's high-level officials) or the Eurasian Natural Resources Corporation (ENRC—26 percent owned by Kazakhmys and 11.65 percent owned by the governmental Committee on State Property) are actively involved in the production of raw materials, including a limited number of REE, Kazatomprom remains the most prominent actor. This is not only because the uranium ore it mines is traditionally rich in REE and other precious metals, but also because this national company has been the official operator for REE and rare metals since 2006 and currently has the exclusive right to sell them in foreign markets (Investkz.com, Issue No. 3, 2011).
Playing catch-up, for the last two to three years Kazakhstan has been actively cooperating with foreign companies in the identification and further exploitation of its REE deposits. Besides contracts with Japan and Germany, it also has joint projects with France and Russia. In September 2011, Kazatomprom signed a cooperation agreement with the French Bureau of Geological and Mining Research (BRGM) and the European Company for Strategic Intelligence (CEIS) (Forbes.kz, Issue No. 2, October 2011). Earlier in March, Kazatomprom concluded another agreement with Russia's AtomRedMetZoloto in order to increase REE supplies to Kazakhstan's northern neighbor (Meta.kz, March 30, 2011). Another company from South Korea, Posco, is currently having talks with both Kazakhstan and Kyrgyzstan on the issue of REE extraction. At the same time, it should not be excluded that China may be interested in acquiring its own stake in Kazakhstan's REE and rare metals sector, not only for its national industrial needs, but also to have an additional bargaining chip in business contacts with REE importers and to drive market prices even higher.
Legal barriers and lack of advanced technologies had, for now, held Kazakhstan back from its potential as an important rare earths exporter. However, favorable resource conditions and increasing global market demand are set to reverse this trend and place Kazakhstan at the forefront of this strategic resource extraction sector.