Kumtor's Legal Controversy Creating Dangerous Precedent for Kyrgyzstan's Investment Opportunities
Publication: Eurasia Daily Monitor Volume: 10 Issue: 30
By: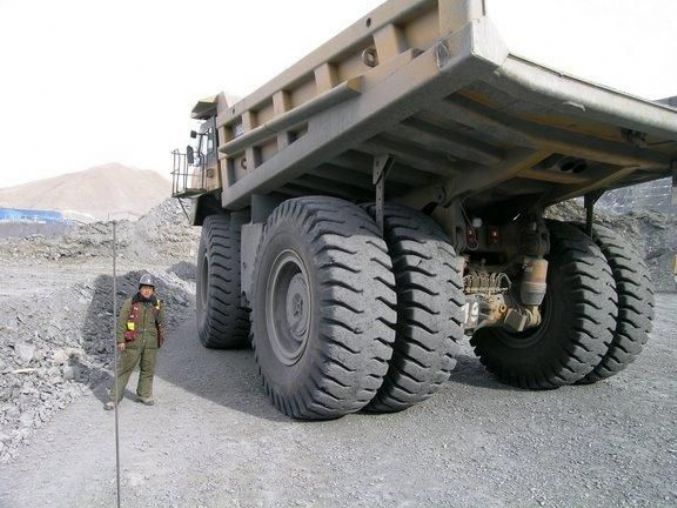 On December 25, 2012, the state commission tasked by the government of Kyrgyzstan to analyze the legal situation around the Kumtor gold mine unveiled its official conclusions. This commission was formed back in July, following a decree by the country's parliament that mandated the need to carry out a full investigation of such issues as the rational use of mineral resources, the environmental impact of gold production, as well as the social and economic benefits provided by the current operator (Kyrgyzstan's Ministry of Economy's official website, December 25, 2012).
The Kumtor gold mine was discovered in 1978 by Soviet geologists and is believed to be one of the largest in the world. After Kyrgyzstan became independent in 1991, it launched talks with foreign investors about the possibility of starting gold production. A joint-venture was later decided on between the government of Kyrgyzstan and Cameco Corporation, a Canadian-based mining company with projects in Russia, Turkey, Mongolia and China. The first gold was extracted in 1997 by Kumtor Operating Company, which is now wholly owned by Centerra Gold, Cameco's erstwhile subsidiary and successor vis-à-vis authorities in Bishkek. Kyrgyzstan's stake in the project is represented by its ownership of 33 percent of the Canadian investor's shares and its right to have several appointees at key positions in the Kumtor Operating Company (Centerra Gold's official website).
The controversy around Kumtor is nourished by unending debates about the perniciousness of the current agreement, whose latest revised version was adopted under former President Kurmanbek Bakiyev in 2009. According to the Bishkek-based business analyst Iskender Shersheyev, the very first version of the agreement negotiated in 1992 with Cameco Corporation (which previously owned most of Centerra's shares) by representatives of then President Askar Akayev already contained serious legal deficiencies playing into the hands of foreign investors and stripping Kyrgyzstan's budget of a part of its revenues. Thus, Kyrgyzstan has the right to only 13 percent of the operator's net profits or 23 percent of its gross earnings, while this share may further be diminished upon deduction of overhead costs (For.kz, January 26).
Moreover, in mid-August 2012, the government said that Kyrgyzstan was experiencing an unexpectedly severe economic slowdown. According to Economy Minister Temir Sariyev, the country's economy was set to contract by 5.6 percent, mainly because of unsatisfactory production rates at the Kumtor gold mine. Should Kumtor be excluded from such growth calculations, the overall prognosis remained largely positive (3.9 percent). However, since Kumtor alone accounts for almost 12 percent of Kyrgyzstan's annual growth (its initial share was slightly over 2.5 percent in the late 1990s), any grave problems in the gold sector can easily lead to skyrocketing budget deficits. Later in November, Centerra Gold confirmed its pessimistic predictions, saying that production at Kumtor had shrunk by 72 percent, while its own revenues from mining operations had decreased by almost 75 percent (Kginform.kg, November 14, 2012; Knews.kg, August 3, 2012).
In its December 2012 conclusions on the Kumtor case, the state commission recommended the revision of the 2009 contract and highlighted a number of irregularities committed by high-ranking officials before and after its signing. For instance, Kyrgyzstan's parliament ratified this contract even though it could not be considered an international treaty and did not formally require the approval of the legislature. The government also modified Article 3 of the Tax Code in order to alleviate the tax burden for some categories of mining companies. Finally, the contract implicitly restricted the constitutional rights of the Kyrgyz Republic's president, government and parliament and was concluded without a preliminary feasibility study required by the law on concessions. In its response to the state commission released in early January 2013, Centerra Gold refuted all accusations and defended its rights under the existing agreement (Kyrgyzstan's Ministry of Economy's official website, December 25, 2012; Kumtor Operating Company's official website).
Despite the prospect of a potentially complicated lawsuit, parliamentarians voted in favor of the commission's conclusions, with Economy Minister Sariyev voicing new demands, such as the appointment of a Kyrgyzstani national to the Kumtor Operating Company's presidency in 2015. He also deplored the fact that the company had been paying taxes on its earnings worth only 13 percent and one percent to Issyk-Kul province's development fund, while other mining companies were obliged to pay between 17 and 20 percent to state and local authorities. In mid-February 2013, Centerra Gold's President Ian Atkinson met in Bishkek with the republic's Prime Minister Jantoro Satybaldiev and other government officials, in a move to avoid judicial proceedings and find a mutually advantageous solution in the Kumtor dispute (Knews.kg, February 15; Vecherny Bishkek, January 28; 24kg.org, January 24).
While it still remains unclear whether Kyrgyzstan's government is willing to go to international courts in order to revise the 2009 contract, this situation creates a dangerous precedent with regard to the issue of protecting foreign investors' rights and assets in the Central Asian republic. As the country's economy is currently experiencing a difficult period of budgetary restraint and diminished growth expectations, it needs more than ever to maintain a steady flow of investments into the lucrative mining sector and to attract more foreign money to other fields. In late March, the government is planning to put to public sale the Dhzeruy gold deposit whose starting price has already been determined at $100 million. It may be feared that, should the Kumtor dispute devolve into a fierce legal battle between Kyrgyzstani authorities and Canadian investors, the trust of Dhzeruy's potential buyers in Kyrgyzstan's investment opportunities could be seriously compromised.