Lithuania Contracts for LNG Terminal
Publication: Eurasia Daily Monitor Volume: 9 Issue: 45
By: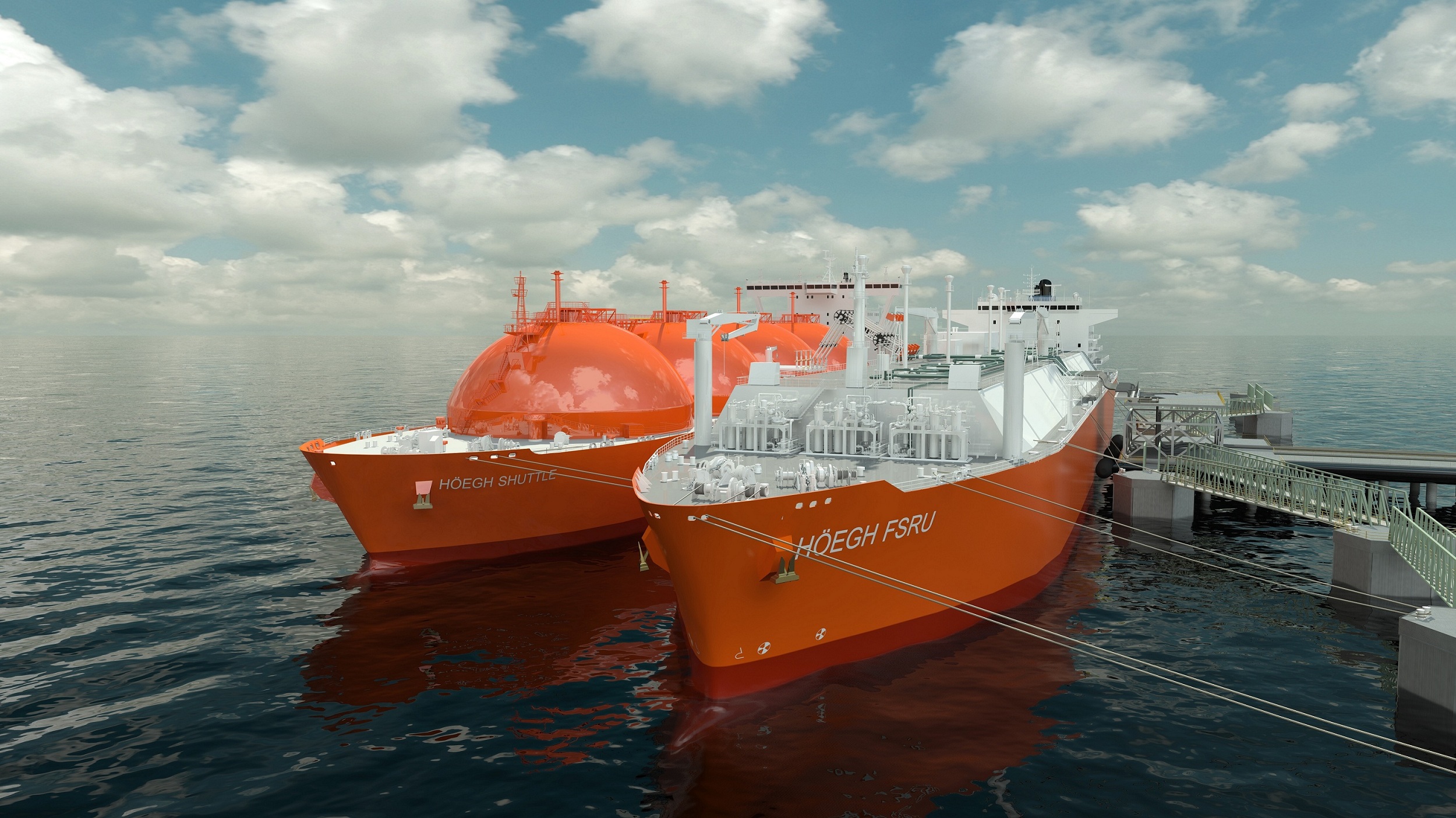 In 2011, Lithuania became the first European Union member country to enact EU energy market reform on national territory (see EDM, July 7, 2011). Lithuania opted for the most far-reaching version of this anti-monopoly legislation ("unbundling," under the EU's Third Energy Package). It requires separation of Russian Gazprom's supply business from Gazprom's co-ownership of pipelines in Lithuania. The existing, vertically integrated arrangement enables Gazprom to enjoy a 100 percent monopoly on Lithuania's gas market
On March 2, 2012, Lithuania became the first among the EU's "new" countries to contract for delivery of a liquefied natural gas (LNG) import terminal. The state-controlled Klaipedos Nafta port terminal operator signed with Hoegh LNG of Norway an agreement on the delivery, operation, and servicing of a floating terminal in Klaipeda port. Under the agreement, Hoegh will install the LNG reception terminal and re-gasification unit, with a capacity of 2 billion cubic meters (bcm) to 3 bcm of re-gasified product per year. The terminal will be outfitted with a storage unit, enabling seasonal flexibility in gas-trading operations.
Hoegh will complete the terminal's delivery and commissioning by December 2014. With an operating lifetime of 40 years, the terminal will be leased by Hoegh to Klaipedos Nafta for the first 10 years, at a cost of up to $156,000 (€117,000) per day of operation. After that lease period, Klaipedos Nafta (which is 71 percent state-owned) will have the right to purchase the installations and operate them independently. For its part, Lithuania's gas trading and pipeline operating company Lietuvos Dujos will build a connecting pipeline from the offshore terminal to the Jurbarkas junction of the country's gas transmission network. At 2 bcm to 3 bcm annually, the terminal's capacity roughly equals one half of Lithuania's gas requirement of 5 bcm per year (the levels prior to the 2009-2011 recession). Lithuania selected Hoegh for this project through an international tender (BNS, Delfi.Lt, March 2).
This terminal can connect Lithuania with the emergent, global LNG market, the impact of which is markedly reducing gas prices in Western Europe. At the Zeebrugge gas hub in Belgium, for example, the current gas price is approximately $300 per one thousand cubic meters, whereas Lithuania pays to Gazprom $480 to $490 per one thousand cubic meters of Russian gas at present. Lithuania imported 3.4 bcm of Russian gas (100 percent of the country's requirement in 2011 (Interfax, February 7; Kommersant, February 21).
Latvia and Estonia are also considering, each, the possibility of acquiring LNG terminals, either nationally or as a joint project of the three Baltic States. The European Commission favors a joint solution by the three Baltic States investing in one terminal; Latvia favors construction of a joint terminal with large storage capacities on Latvia's territory, ideally with some EU funding; while Estonia considers several options including a small-capacity terminal on its own territory. Until Riga and Tallinn reach their decisions, Vilnius has decided to go it alone.
Lithuania takes the position that its project is not incompatible with other LNG terminals in the Baltic States. The Lithuanian government does not intend to compete over EU funding for these projects. The larger Latvian terminal is projected to serve all three Baltic States' requirements. Lithuania is prepared to join it as a co-investor, if the EU designates the Latvian project as a regional project and makes some funding available to it. Meanwhile, the Klaipeda terminal would serve Lithuania's requirements, but it can also help open the neighboring countries' gas markets to competition from suppliers other than Gazprom.
Breaking Gazprom's monopoly is a top priority of all three Baltic States. This would involve creating a competitive market by: 1. diversifying the suppliers; 2. diversifying the delivery mode, adding LNG to pipeline-delivered gas; 3. developing a competitive gas market, accessible to gas supplies at spot-market prices, so as to offset Gazprom's long-term, oil-indexed contract prices; 4. freeing the countries' pipeline systems from Gazprom's and its proxies' control; and 5. linking up with the transmission systems of EU countries.
In mid-February, Lietuvos Dujos and the Polish national network operator, Gaz-System, announced a joint project to build a Gas Interconnection Lithuania-Poland. With a design capacity of 2.3 bcm annually, the interconnection would run 562 kilometers from Warsaw to the Jauniai compressor station of Lithuania's gas transmission network. Such interconnections correspond with the EU's policy to develop supply diversification and resiliency to disruptions throughout Central-Eastern Europe. If built, this interconnection would integrate the three Baltic States into the EU's evolving gas market (www.pipelinesinternational.com, www.naturalgaseurope.com, February 10, 15).
LNG access and pipeline interconnections can ensure supply security through diversification, lay the basis for a de-monopolized, competitive gas market, end Gazprom's extortionate pricing, and overcome the Baltic States' current situation as an "energy island" (isolated from the EU) in the gas sector. However, these goals will remain unattainable as long as Gazprom remains a co-owner of the Baltic States' national pipeline grids. Lithuania has taken the lead in freeing its pipelines from Gazprom's control by using the EU's anti-monopoly legislation.