LUKOIL AT THE CROSSROADS
Publication: Eurasia Daily Monitor Volume: 4 Issue: 47
By: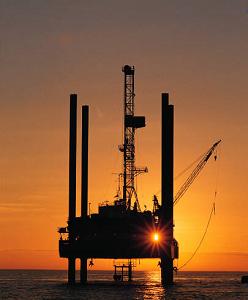 The destruction of Yukos by the Russian state left Lukoil as Russia's largest oil company not controlled by the Kremlin, though of necessity loyal to it and often in its graces. Lukoil's nominal independence from the state is about to end, however. This privately owned company is about to undergo a merger with the Kremlin-controlled Gazprom's subsidiary, GazpromNeft, on terms apparently defined by the latter.
In a wide-ranging March 6 press conference (Interfax, RN Wire [Moscow], Upstreamonline.com, March 6), Lukoil president Vagit Alekperov outlined the company's investment policies and prospects, particularly outside Russia, in the emerging situation as part of a Gazprom-dominated entity.
GazpromNeft is taking a 51% stake in the merged company and seeks exclusive operating rights. Lukoil had initially sought 51% and the operating rights for itself. Now reconciled to the 49% status, Lukoil hopes for shared operating rights. GazpromNeft and Lukoil are now finalizing arrangements on their respective geographic areas of responsibility — a matter of some importance particularly to foreign countries where Lukoil has acquired assets or intends to do so.
ConocoPhillips holds a 20% stake in Lukoil (the Texas-based company increased its stake to that level from 2004 to 2006). The merger with GazpromNeft should inevitably dilute ConocoPhillips' influence within the new entity, making it more dependent on Gazprom decisions on the merged company as well as on other projects.
According to Alekperov, a Lukoil expert group is planning a working visit for late March-early April to Iraq, with a view to reactivating Lukoil's project at the giant West-Qurna-2 oilfield. With proven reserves of 6 billion barrels (some 850 million tons) of oil, the West-Qurna-2 project was awarded in 1997 by Saddam Hussein to a consortium in which Lukoil held a 68.5% interest, with two smaller Russian companies holding 6.5% between them, and Iraq's oil and gas ministry 25%. However, international sanctions against Iraq stopped this project, and Saddam himself canceled Lukoil's production sharing agreement in frustration in 2002. In the run-up to the 2003 war and thereafter, the United States ruled out Russia's wish to reinstate the West-Qurna-2 agreement.
To elicit U.S. consent, Moscow now offers a 17.5% stake in West-Qurna-2 to ConocoPhillips. Alekperov also announced at his press conference that Lukoil is negotiating "with the authorities of a southern province of Iraq" about re-launching this project. His announcement comes in the wake of Russian Minister of Foreign Affairs Sergei Lavrov's assertions that the United States is asking the Russian government and Russian companies to participate in economic reconstruction within Iraq (Rossiiskaya gazeta, February 21, 28; Russian MFA website, March 2).
According to Alekperov, Lukoil is renouncing a major, long-planned investment project in Turkey. It envisaged building an oil refinery with a processing capacity of 8 to 10 million tons of crude annually at Samsun or Zonguldak, on Turkey's Black Sea coast, along with a network of 500 gasoline service stations to sell that refinery's products in Turkey. The project's most ambitious version included an oil transit pipeline overland across Anatolia to the export terminal Ceyhan on the Mediterranean. That proposed pipeline was also one of the options for oil traffic to reach the Mediterranean from the Black Sea, bypassing the overcrowded Bosporus Strait.
This Lukoil project fully depended on Russian and Kazakh oil supplies reaching Turkey's coast by tankers from Novorossiysk and Odessa/Pyvdenny, a short distance in the Black Sea. However, the Russian government recently chose a rival Bosporus-bypass option, the Burgas (Bulgaria)-Alexandropolis (Greece) overland pipeline route from the Black Sea to the Aegean. GazpromNeft participates, along with Transneft and Rosneft, in the Burgas-Alexandropolis project (see EDM, March 2). This development has evidently precipitated Lukoil's decision to give up the Samsun project. Alekperov now proposes to increase the capacity of Lukoil's Burgas refinery, from 7.5 to 10 million tons of oil annually.
Apart from earlier acquisitions in Bulgaria and Romania, Lukoil is not achieving its goal of acquiring oil refineries on European Union territory in full- or part-ownership. According to Alekperov at his press conference, Lukoil seeks to buy the stake that ConocoPhillips is willing to give up in the Czech Republic's oil-refining and petrochemical holding, Ceska Rafinerska. This includes the Kralupy and Litvinov refineries, which process some 7 million tons of crude annually. The holding's owners are ConocoPhillips, Royal Dutch Shell, and Italy's ENI-Agip with stakes of 16.33% each, alongside the dominant shareholder Unipetrol with 51%, within which Poland's PKN Orlen is the majority shareholder, with first-right to buy any shares sold by the other shareholders. Thus, Lukoil's chances look scant. Prior to this, Kuwait Petroleum pulled out of a nearly completed deal to sell its Europoort refinery in Rotterdam to Lukoil.
When PKN Orlen acquired Lithuania's Mazeikiai refinery last July, Russia's Transneft promptly shut off the pipeline that carried Russian oil to Lithuania. Lukoil had done the same in 1999-2001, when it was coordinator of Russian oil supplies to the Baltic states. It tried to force out a U.S. company and take over Mazeikiai through such coercion until Yukos came to the rescue in 2002. Following the destruction of Yukos three years later, Lukoil sought to take over Mazeikiai through a bidding process in the shadow of Russia's monopoly on supplies by pipeline Lithuania, however, chose the Polish company, anticipating that Lukoil and other privately owned Russian energy companies would soon be brought directly or indirectly under state control. Latest developments in Russia, including Lukoil's merger with the Gazprom subsidiary, vindicate Lithuania's decision. Meanwhile, Lukoil owns networks of gasoline service stations in the Baltic states and in the United States (acquired from ConocoPhillips and from Getty Oil) and seems to be looking farther afield in North America (Globe and Mail, March 6).
In his new role as Gazprom's partner, Alekperov is recommending a restrictive policy regarding Western oil companies in Russia. In his news conference he urged that prospecting and exploration of oil and gas deposits be conducted solely by Russian companies, individually or in all-Russian consortiums, without foreign capital. Only in the development phase should foreign companies be allowed to participate. This is in line with the Kremlin's recently adopted policy, which restricts Western participation in Russian energy projects to minority stakes or to subcontracting for services.
(Interfax, RN Wire [Moscow], Upstreamonline.com, March 6)