Moldova's Fragile Defenses: Impaired Neutrality and Deceptive Hopes
Publication: Eurasia Daily Monitor Volume: 19 Issue: 69
By: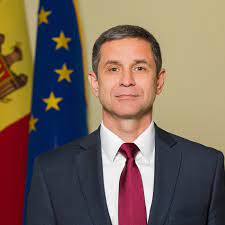 It is unusual for the Moldovan Ministry of Defense to publicly disavow statements of top officials from the United States. Yet this is exactly what the ministry did on its social media account, implicitly contradicting the words of Avril Haines, the US Director of National Intelligence (DNI). Speaking during the Tuesday (May 10) hearing of the Senate Armed Services Committee, Haines reportedly suggested that Russia is likely to embark in the next few months on an increasingly "unpredictable" and "potentially escalatory" trajectory that likely includes an attempt to establish a land bridge to Moldova's Transnistrian region (Newsmaker.md, May 10), which is under the control of the Russian military. The Moldovan defense ministry press service asked the national media to "avoid any speculations" and "not take out of context the statements of […] Avril Haines" in order to prevent "creating a state of anxiety and fear in the society" (Facebook.com/MDAarmy, May 10).
This almost obsessive concern about avoiding panic and fear in Moldova has been the top objective of the Moldovan political leadership and the defense ministry since the start of Russia's full-scale re-invasion of Ukraine on February 24, 2022. Their key message is that there is no imminent danger of any military escalation involving the Transnistrian region (see EDM, May 2). Yet these arguments are made against the backdrop of growing concern in the country, increasingly anxious media inquiries and occasional expert criticism, but no apparent substantive change to the national defense policy and strategy compared to the period prior to the start of the current Russo-Ukrainian war. While European frontline states such as Estonia have, in the meantime, conducted exercises involving civilians as part of their efforts to prepare for a nation-wide military resistance against a potential Russian military incursion (Estonian World Review, April 8; Time, April 7), nothing of the sort happened in Moldova.
This passivity almost defies common-sense national defense and security planning. Another argument from Moldovan officials—now mostly voiced only in private, off-the-record conversations—is that the government purportedly resists any public displays of security and defense preparation in order to avoid drawing Russia's attention, as such preparation could allegedly be seen by the Kremlin as a provocative and irritating action. Instead, the authorities chose to focus on humanitarian campaigns, developing a nation-wide "Moldova for peace" initiative to "express solidarity via thoughts of peace for Ukrainians, and anti-war messages" (IPN, March 1). The government, led by the Party of Action and Solidarity (PAS—a prominently pro-European political force) is now desperately clinging to the country's self-declared, unguaranteed neutrality (see EDM, March 10, 14; see Jamestown.org, April 1), more so than even the Moscow-funded Party of Socialists (PSRM).
In a recent interview, which for the first time shed light on the government's assumptions guiding its highly restrained policies toward a possible invasion, Prime Minister Natalia Gavrilița claimed that a Russian military escalation on Moldova's territory is unlikely. She asserted this was due to the fact that Moldova is a neutral country that "had never desired nor made any efforts to join NATO [the North Atlantic Treaty Organization]" (Europa Libera, May 6). Moreover, during his recent visit to Kyiv, Moldovan parliamentary speaker Igor Grosu refused his Ukrainian counterpart's request to make available the six MiG-29 fighters that Chisinau had grounded since Moldova's independence (TASS, May 5). These fighter jets are not operational but could be useful to the Ukrainians for spare parts. Grosu justified his refusal by invoking Moldova's neutral status.
Yet Grosu's argument rests on several contestable presumptions. First, since Russia openly invaded Ukraine in February 2022 and became an active belligerent, the continued presence of 1,500 Russian troops on Moldovan territory (Transnistria) undermines Moldova's neutral status according to international law, legally obligating Chisinau to address this matter. Nevertheless, Moldova's authorities still have not voiced any public demands that Russia, a party to an inter-state conflict, withdraw its forces so as to preserve Moldova's neutral status in line with international law (Icrc.org, accessed May 11). Moreover, the government has apparently not considered how humanitarian concerns might affect its ability to one-sidedly hide behind its neutrality—proclaiming it to avoid assisting Ukraine but effectively doing nothing to preserve it from Russian encroachment. Coincidentally, the pro-Russian PSRM came up with a new draft for an organic law, specifying Moldova's "permanent neutrality," despite the fact that the neutrality clause is already included in the Constitution and its domestic application is well developed under international law provisions. The trick is that the PSRM wants—via this bill—to exempt the Russian forces stationed in Moldova's Transnistrian region from the neutrality restrictions (Socialistii.md, March 29). Given that the PSRM routinely operates at the directive of the Russian embassy in Chisinau, it might well be the case that even the Russians understood the current shortcomings of Moldova's neutrality status (for Russian interests), and so Moscow requested an organic law to patch it in form, rather than in function.
Even if Moldovan authorities believe that a Russian escalation in Ukraine's neighboring Odesa region and, consequently, in Transnistria is unlikely, because Russia does not have the necessary capabilities, Chisinau's current approach is puzzling at best. While DNI Haines also indicated that Russia would need more troops to further escalate the war in and around Transnistria, she did not reject the plausibility of such a scenario outright. In fact, Russia could compensate for its insufficient numbers there with a more effective force employment, increased firepower and an adjusted strategy to be able to open up a land bridge to Transnistria via Ukrainian Bessarabia (Odesa region). Based on its past military operations, Russia could feasibly bring in additional marines from its other fleets (Baltic, Pacific, North) or the Caspian Flotilla. It could concentrate air strikes against the defended Ukrainian shore, employing heavy bombardments of Ukrainian positions in a few areas to hide its amphibious landing location. The coastal area in the Odesa region is extended and not easy to defend. Russia does not need total mobilization to conduct this operation.
An amphibious landing in the Odesa region would bring Moscow considerable rewards. It would allow Russia to deny Ukraine access to the Black Sea, connect to the last "frozen conflict" exclave it controls in the post-Soviet space that is inhabited by a strongly pro-Russian population, establish effective military pressure on Moldova, and acquire better control over the routes bringing Western military aid into Ukraine. Yet despite the feasibility for this scenario and the critical risks it would generate for Moldova, the government in Chisinau is conspicuously not treating it with the level of focus or seriousness such a potential calamity would call for. The Moldovan leadership has the duty to prepare an as-effective-as-possible response, rather than count on supposed Russian military deficiencies or the Ukrainian Armed Forces bogging the Russians down on the front lines.