Moscow Moves to Tighten Grip Over North Caucasus Republics
Publication: Eurasia Daily Monitor Volume: 17 Issue: 162
By: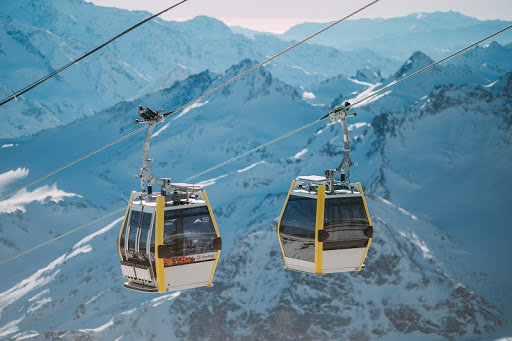 The economic crisis in the Russian Federation has resulted in the central government further tightening its control over the republics of the North Caucasus. Ingushetia now faces a loss of its financial autonomy. Similarly, the property rights for a key tourist enterprise in Kabardino-Balkaria have been handed over to a federally owned company. In perhaps the most notable sign of this trend, Interior Ministry Colonel General Sergei Melikov has been appointed as the new governor of Dagestan.
Russian Prime Minister Mikhail Mishustin has instructed the authorities of Ingushetia to prepare a plan to increase solvency and to conclude an agreement with the Ministry of Finance in Moscow to transfer part of the republic's powers on financial policy to the federal government. Formally, Moscow can announce the bankruptcy of the region if its overdue debt exceeds 30 percent of its own tax and non-tax revenues. Currently, Ingushetia owes the Russian federal budget 3.33 billion rubles (around $43 million), while its own revenues last year comprised only 2.65 billion rubles (around $34 million) (Novaya Gazeta, November 6).
From now on, Ingushetia's regional government will be unable to borrow money or unilaterally bring in investments, and a special Moscow envoy will oversee all republican expenditures. Experts point out that other Russian regions had higher debt amounts than Ingushetia in the past, but they were not declared insolvent. Ingushetia may yet avoid being called out as a bankrupt region, but its financial autonomy has already been undermined. Deep cuts in social spending might come as one of the immediate effects of Moscow's direct involvement with Ingushetia's finances, according to economists. This is likely to increase social discontent in a region heavily dependent on the central government's financial assistance. Russian regions, as a whole, are projected to face a six-fold decrease in federal aid in 2021 compared to 2020.
In Kabardino-Balkaria, Prime Minister Mishustin decreed to hand over 100 percent of shares of the joint-stock company Resort Elbrus from republican ownership to the Northern Caucasus Resorts Company. The stated reason for the handover is reportedly that Moscow decided to invest 10.6 billion rubles (about $137 million) into the construction of five ski-lifts on Mount Elbrus. Until recently, the Kabardino-Balkarian company has owned two of three existing ski-lifts in the area, the other one belonging to the federally owned Northern Caucasus Resorts Company (TASS, November 6). Tourism is a major source of revenue and employment in Kabardino-Balkaria. So the loss of positions in the Elbrus area for the regional government will also mean a decrease in control over an important part of its economy, even if overall revenues grow. Moscow promises large investments in the republic's tourism industry, but in the current financial environment, those prospects look dubious.
The Kremlin has also indicated its intent to tighten control over the volatile republic of Dagestan. On October 5, Colonel General Sergei Melikov, a former Kremlin envoy to the North Caucasus with a background in the Russian Interior Ministry Troops, replaced the previous governor of Dagestan, Vladimir Vasiliev, who also had a background in the interior ministry (Kremlin.ru, October 5). Although Melikov has so far made few changes in the republic, significant transformations are expected to follow soon (Chernovik, November 6). Some observers have even alleged that Melikov was specifically appointed to exert pressure on Azerbaijan by leveraging his ostensible influence with ethnic Lezgins, who are divided between Dagestan and Azerbaijan (see EDM, October 27). Melikov has Lezgin heritage but was born near Moscow and is said to be baptized as a Russian Orthodox Christian. Between September 27 and November 10, Azerbaijan and Armenia were embroiled in a fierce war over Karabakh, de jure part of Azerbaijan but de facto controlled by Armenia since 1994.
From east to west across the North Caucasus, Moscow appears to be taking steps to increase its control over regional power and economic institutions. As the Russian government's financial resources dwindle, it is gearing up to replace economic levers with administrative controls in the country's peripheral regions. Russia faces revenue losses due to the economic crisis and stagnant fossil fuel prices (Meduza, September 11). In October, the ruble renewed its fall against major world currencies (Gazeta.ru, October 16).
Moscow's takeover of the financial system of Ingushetia paves the way for similar processes in the other North Caucasus republics. The only two possible exceptions are Dagestan and Chechnya. In Dagestan, the Kremlin has already installed a semblance of direct rule. In Chechnya, special political arrangements determine the relations of the republic with the central government.
Direct control over regional financial systems in the North Caucasus might seem like an attractive idea to the Russian government because it implies greater control over potentially unstable areas. However, such moves come with their own downsides. The de facto removal of local elites from the financial system is likely to undermine their support for the current system of governance from which they benefit. The replacement of financial and power-sharing incentives with tighter controls can only help temporarily. If the economic crisis continues long enough, Moscow may be forced to reconsider its centralizing policies and again delegate more power to the regions.