Moscow Plays the Arctic Card in Its Asian Policy
Publication: Eurasia Daily Monitor Volume: 13 Issue: 72
By: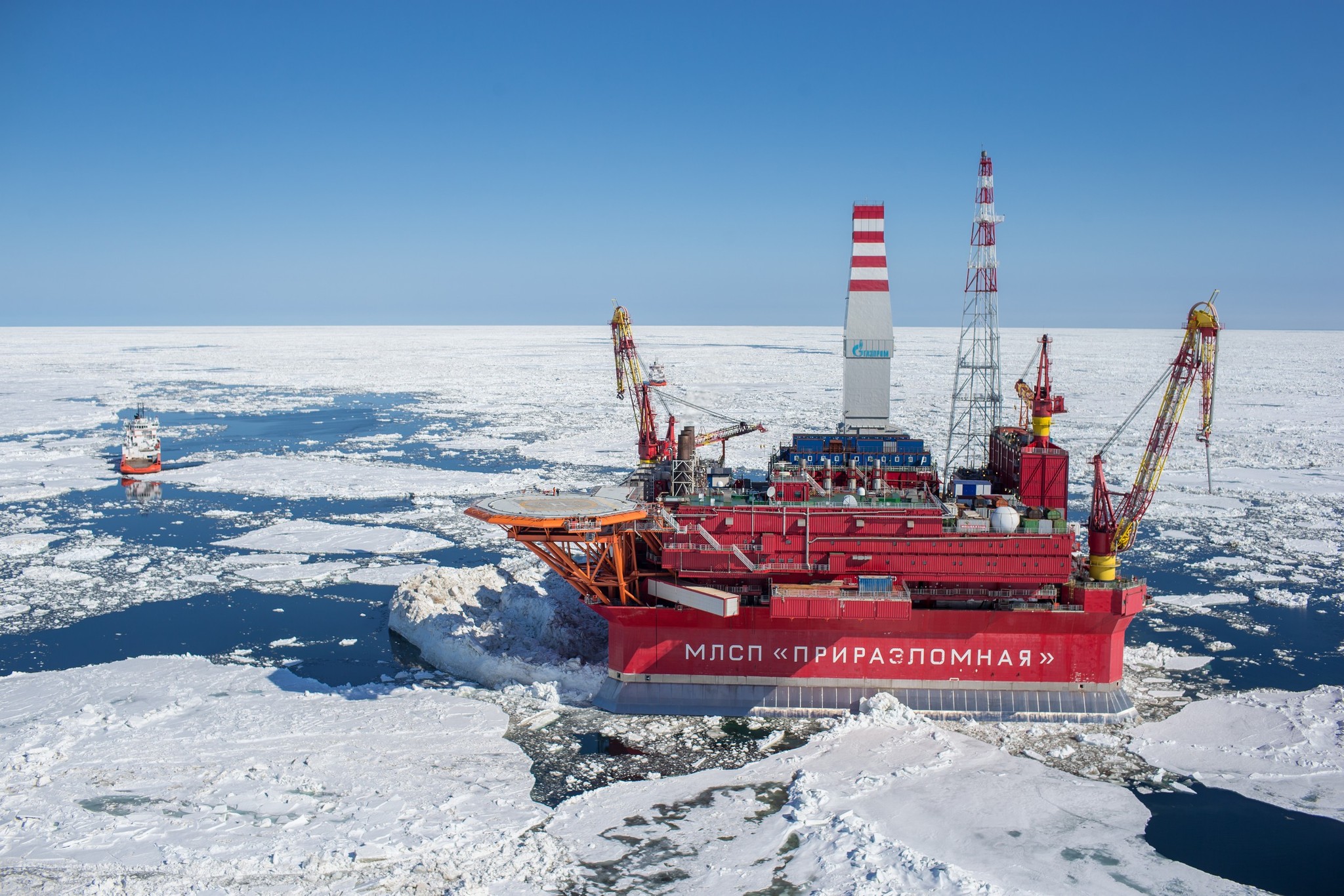 Since 2007, two of Moscow's priority foreign policy initiatives have been its pivot to Asia and efforts to secure recognition of its Arctic claims while opening the Russian High North up to large-scale development. In both cases—in the Arctic or the Russian Far East—Moscow can only play the role it wants to attain with the help of extensive foreign investment. And it is also true that much of Russia's Arctic geography lies in continental Asia. Therefore it is not only Russia that is interested in developing the Arctic, but such rising Asian commercial and military powers as China, Japan, South Korea, and even India and Singapore. Moreover, these Asian countries and others, like Vietnam, have long expressed an interest in Russian energy supplies. These facts have manifested in Russia's interactions with potential Asian partners for some time and appeared in the headlines once more in the past few weeks and months.
For years, Moscow has actively sought Asian investment in Arctic energy fields. Since 2013, if not earlier, Moscow has been soliciting investment from India's Oil and Natural Gas Company (ONGC). This state-owned enterprise is already invested—as are some Japanese firms—in natural gas deposits on Sakhalin and also considering further business opportunities in Russia's Far East and the Arctic. ONGC is specifically considering acquiring a stake in the Trebs and Titov oil fields in northwest Russia's Timan-Pechora Basin (Nenets Autonomous Okrug). And the Indian energy giant is also possibly looking into the Arctic Yamal peninsula (Icwa.in, January 20, 2014). Likewise, China has been investing in Russian energy firms in the Arctic since 2013 as well (Barents Observer, March 25, 2013). As of 2014, that investment has picked up with the advent of Western sanctions targeting foreign investment in the Russian Arctic (see EDM, March 16). Similarly, Vietnam announced its intention to invest jointly in Arctic energy fields with Russia, in 2014, as part of Moscow's turn to Asian sources of finance after the imposition of sanctions (RT, November 26, 2014).
But most recently, Moscow has begun embracing regional countries that, hitherto, had been reluctant to invest with Russia or that had not been approached in the past. Thus, on March 15, 2016, authorities revealed ongoing negotiation between Singapore and Russia about cooperation in Arctic research. And Russian sources clearly hope to expand that cooperation into the economic and political realms (Arctic.ru, March 15).
Even more intriguing have been Russia's latest overtures to Japan. Notably, as part of its efforts at normalizing relations with Tokyo, Moscow supported Japan's membership as an observer in the Arctic Council, in 2013. And as Russia became disenchanted with the level of Chinese investment in 2015, it started looking at Japan as a potential alternative to China in the energy and Arctic investment spheres. To encourage such bilateral cooperation, last November Rosneft CEO Igor Sechin claimed Russia could meet all of Japan's liquefied natural gas (LNG) needs and called on Tokyo to contribute to building an LNG plant in Russia's Far East (TASS November 6, 2015). Indeed, Japan purchased a record amount of crude oil from Russia in 2015. And by early 2016, as Russia and Japan strove to normalize their relations (see EDM, January 13), Moscow was holding out as a lure to Tokyo the opportunity to participate with it in big, joint Arctic energy projects.
Namely, on February 29, Kazuko Shiraishi, Japan's special ambassador for Arctic Affairs, gave a press conference in Moscow where he outlined the three priority areas for bilateral cooperation in the Arctic. Specifically, he listed: 1) research, 2) increasing the capability to support more commerce passing from Asia to Europe along Russia's frigid northern coastal waters (the so-called Northern Sea Route—NSR), and 3) Japanese investment in the Yamal and Arctic LNG projects. These areas speak to the growing interest in studying the Arctic in order to exploit it, the viability—in international eyes—of the NSR as a faster transcontinental trade route, as well as Japan's own needs to acquire new energy sources (Sputnik News, February 29).
Thus, it must be said that Russia has employed the Arctic card with some success, at least when it comes to potential cooperation with Japan. But the other decisions Moscow has made vis-à-vis Tokyo, notably arming the disputed Kurile Islands and showing greater support for Beijing, make it all but certain that no Russo-Japanese normalization can be expected this year; nor is President Vladimir Putin likely to make his long-anticipated state visit to Tokyo in the near future. And those decisions clearly vitiate any prospects of economic cooperation (see EDM, March 30). As such, Moscow has undermined the success it had earlier achieved by its own means. Whether or not this will undercut the viability of offering Arctic concessions as part of Russia's "Ostpolitik" remains to be seen. But it is clear that Southeast Asia cannot substitute for Japanese capital and that China will only offer as little as it can get away with to Russia in return for Moscow's dependence upon Beijing. What all this means for Russia's Arctic future is unclear. Nonetheless, after eight years of pivoting to Asia, what exactly does Russia have to show for it?