Moscow Pressures Hungarian MOL's Russian Joint Venture
Publication: Eurasia Daily Monitor Volume: 6 Issue: 138
By: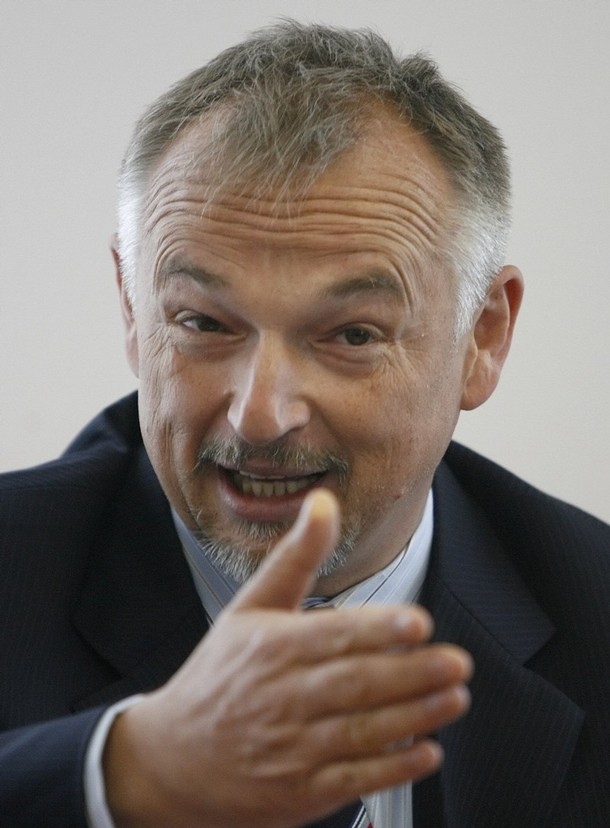 Whether by coincidence or design, Russian authorities are threatening to stop the Hungarian MOL company's oil extraction in Russia at the same time as Surgut Neftegaz appears to be forcing its way into MOL's ownership in Hungary (EDM, April 3, 6, 22, June 10, 24). The privately owned MOL operates the Zapadno-Malobalyk (ZMB) oilfield in Russia's Khanty-Mansi Autonomous District, in a 50-50 parity joint venture with the Rosneft company. ZMB produces some 2 million tons of crude oil per year on average, from proven recoverable reserves of 25 million tons. While oil extraction is not MOL's core business, ZMB is the largest extraction operation of MOL and its only significant asset on Russian territory. The joint venture's production license is valid until 2016 (Vedomosti, July 8; Kommersant, July 2, 20).
In April this year, while MOL was reinforcing its corporate defenses against Surgut, Russian authorities made two moves against ZMB. The state agency for environmental protection, RosPrirodNadzor, recommended to the mineral resources supervisory agency RosNedra to revoke ZMB's production licence. And also in April, a Moscow arbitration court ruled in favor of transferring Rosneft's 50 percent stake in ZMB from the privately-owned Rosneft to the state-owned Samara Neftegaz, a fully owned subsidiary of the state company Rosneft. In June, RosNedra gave ZMB a reprieve until December and a Moscow arbitration court of appeals postponed action on the Samara Neftegaz claim also until December.
Russian observers and market analysts speculate that both moves are designed to pressure MOL into opening the door to Surgut in Hungary under the threat of depriving MOL of its oil-extraction operation in Russia (Vremya Novostei, July 8).
MOL is responding cautiously. According to the company's president and CEO, Zsolt Hernadi, in a series of press interviews, it is possible to guess about a direct connection between Surgut's actions in Hungary and the Russian authorities' steps against MOL's joint venture. MOL, however, does not presume a direct cause-and-effect relationship between the two events and has not ruled out a mere coincidence. Consequently, according to Hernadi, MOL and ZMB are currently addressing RosNedra's stated concerns (Magyar Nemzet, July 4; Nepszabadsag, July 9; Figyelo, July 13).
RosNedra claims that ZMB is not fulfilling certain license requirements, mainly regarding the ultimate use of 95 percent of the associated gas from the oil wells. ZMB was well under way to fulfilling that requirement by 2007, but has been unable to do so since 2008 because of issues related to pipeline access and gas-processing installations beyond ZMB's control. Consequently, in 2007-2008, the joint venture had to re-inject the associated gas back into the oil wells (Bloomberg, Heti Vilaggazdasag, July 7; Kommersant, July 2, 20).
The regulatory and ownership situation with ZMB and other Western joint ventures reflects the state-manipulated instability prevailing in Russia's oil and gas sector. The "legal chaos" or "legal jungle" metaphors, sometimes used to describe Russia's energy sector, are not entirely apposite, inasmuch as the Russian legal environment functions under state control, rather than in spontaneity.
Yukos, the Kremlin-destroyed company, had owned the ZMB oilfield and established the parity joint venture there with the Hungarian MOL in 2003. Forcing Yukos into bankruptcy in 2005-2006, the Kremlin allowed tycoon Mikhail Gutseriyev's Rosneft to take over the Yukos stake of 50 percent in ZMB. At the same time, the state company Rosneft was taking over Yukos's largest production units, Samara Neftegaz and Yugansk Neftegaz (from the latter, Rosneft took control of the pipeline for associated gas from ZMB). In 2007 it was the turn of Gutseriyev's Rosneft to be hit by the state with massive back-tax claims and Gutseriyev was forced to flee abroad. Tycoon Oleg Deripaska then targeted the heavily indebted Rosneft for a takeover in 2007-2008, but Deripaska soon ran into financial trouble and Rosneft has been able to resist thus far. In November 2008, Rosneft's subsidiary Samara Neftegaz laid claim to Rosneft's 50 percent stake in ZMB, arguing that Rosneft had acquired that stake illegally from Yukos three years earlier. Meanwhile, the gas-processing installations at Yuzhno-Balyk, where the associated gas from ZMB was supposed to be sent, are controlled by the Sibur company, itself targeted for takeover by state-controlled Russian interests and involved in complex litigation.
In a separate legal case, MOL sued Rosneft in December 2008 for unauthorized sales from MOL's portion of the joint venture's oil in 2008. MOL has lost the case in a court of the first time in Moscow.
MOL takes the position that direct, open talks with the Russian authorities can lead to resolution of the situation at ZMB. The Hungarian company regards that oil field as important to its business, but not so important as to force MOL to risk its independence vis-à-vis Surgut for the sake of staying the ZMB joint venture. MOL's independence, including from Surgut in this case, is the overriding consideration. MOL's core business is oil refining and the marketing of refined products, not extraction. The company can, if necessary, replace its ZMB oil volume by buying from traders for processing at MOL's refineries.