Moscow Showcases Nogaideli as Opposition Leader in Georgia
Publication: Eurasia Daily Monitor Volume: 7 Issue: 7
By: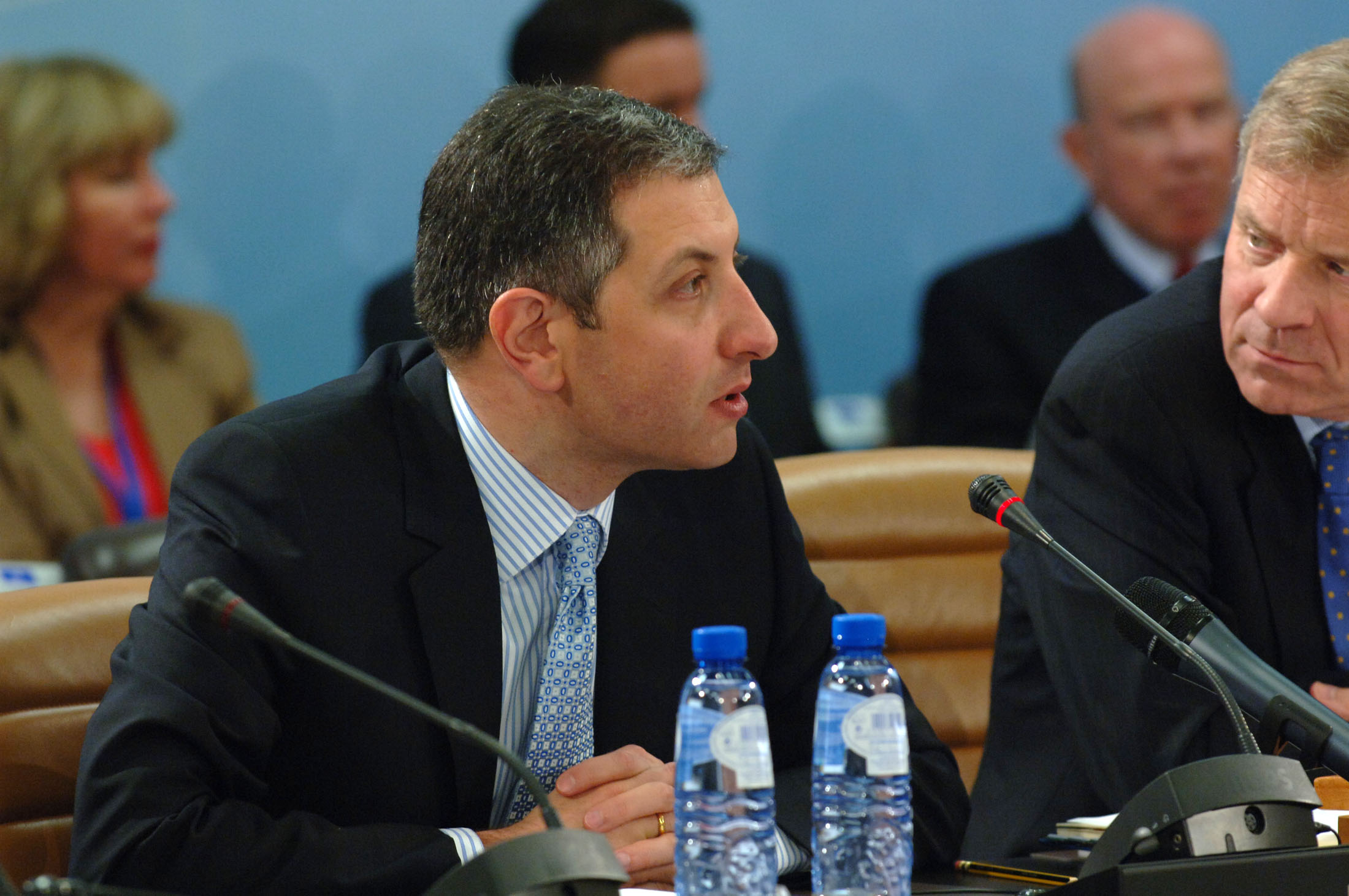 Municipal elections in Tbilisi and other Georgian cities in the spring will undoubtedly see another round of opposition demonstrations, with Russia ready for some overt involvement for the first time. Moscow is openly advertising its support for former Prime Minister Zurab Nogaideli, leader of the upstart Fair Georgia party, as favorite opposition leader in Georgia. This marks the first-ever overt endorsement of a Georgian opposition politician by Moscow.
Russian Prime Minister Vladimir Putin received Nogaideli in Moscow on December 23. This was Nogaideli's third known visit to Moscow in the last three months. Deputy Minister of Foreign Affairs and State Secretary Grigory Karasin had received Nogaideli on October 27 and November 24 to "start a [political] dialogue," discuss the "difficult situation in Russian-Georgian relations," and "facilitate contacts between citizens" (Interfax, Civil Georgia, October 27, November 24).
Putin brought Duma Chairman Boris Gryzlov (who also chairs the United Russia party's Supreme Council) and Moscow's Mayor Yury Luzhkov into the December 23 meeting with Nogaideli. Ostensibly, the meeting focused on the recent demolition of a Soviet Army monument in Georgia's second-largest city, Kutaisi. Undoubtedly, however, political action in Georgia in the coming spring was discussed.
According to a Russian government-released transcript (also an unprecedented signal of support), Nogaideli displayed confidence that he would come to power in Georgia. Yet he overbid for Russian support toward that goal: "Our priority is to rebuild the monument in Kutaisi. We pledge to do so as soon as we come to power." He also denounced President Mikheil Saakashvili to Putin: "Saakashvili intends to sever the remaining ties between Russia and Georgia" (Jamestown blog, January 7). By this logic it was Georgia, not Russia's three-year transport blockade and trade embargos, that "severed the ties" even before the 2008 war. Further by this logic, the Georgian leadership "severed the ties" by orienting the country westward (albeit with Nogaideli's contribution while prime minister).
In Putin's presence, Nogaideli agreed with Gryzlov to draw up a cooperation agreement between the United Russia and Fair Georgia parties (Interfax, December 23). Nogaideli's regular handler Karasin commented that Moscow has given preference to this opposition politician because "he is sensible, he looks to the future, he differs favorably from other Georgian politicians" (Interfax, ITAR-TASS, December 24).
The meeting's roster suggests that Moscow is grooming Nogaideli as a favored interlocutor on multiple levels: with the Russian government, the party of power, the foreign ministry, and the Moscow city government.
Nogaideli is positioning himself and his party as promoting reconciliation with Abkhazia and South Ossetia through Russia. The unstated implication is that such a dialogue could eventually lead to some form of reintegration under Russian auspices, albeit at some cost to Georgia's independence. Moscow has encouraged such inferences at Georgian diaspora conferences, organized in Russia by wealthy Georgian expatriates. Russian officials do not discourage such inferences when Nogaideli proposes to open dialogue with the South Ossetian and Abkhaz authorities. Sukhumi seems uneasy about Moscow's possible intentions in this regard. On January 8, Abkhaz "foreign minister" Sergei Shamba publicly ruled out a meeting between Nogaideli and Abkhaz "president" Sergei Bagapsh, which Nogaideli had apparently discussed in Moscow (Interfax, January 8).
Moscow could boost Nogaideli's political rating by nudging Sukhumi and Tskhinvali into dialogue with him, if only symbolically and limited to resolving individual humanitarian cases. In that case, Moscow would have to help Nogaideli show at least some minimal results from such dialogue.
Nogaideli served as finance minister (2003-2005) and prime minister (2005-2007), successfully advancing Georgia's economic reforms. He resigned after undergoing open-heart surgery and went on to increase his already considerable personal wealth in investment banking. Nogaideli founded his Fair Georgia party in December 2008 and supported the radical opposition's 2009 regime-change campaign. He threatened a "revolutionary scenario" that would overthrow Saakashvili, whether peacefully or through civil war, unless the president were "forced" to call snap elections by fall 2009 –one year after the preceding elections (Civil Georgia, June 8, 2009).
According to some close acquaintances, Nogaideli predicts that Russia will play a growing role in Georgia's internal politics and he seeks to position himself accordingly, as the Russian-backed alternative to Saakashvili.
For more than 20 years Moscow has failed to enlist respectable or effective political allies in Georgia. It could only work through former KGB figures such as Igor Giorgadze, shadowy businessmen, political eccentrics in Tbilisi, or Aslan Abashidze's clan in Batumi. Russia had no known allies or sympathizers in the 20-odd small groups that have been pressing since 2007 for regime change outside the constitutional framework. These groups have proven inept and remain marginal, although they will probably take to the streets again in the spring.
With Nogaideli, however, Moscow has picked a mainstream politician and establishment figure, independently wealthy, with organizational abilities, and apparently ready to cast his lot with the Kremlin. Through this example, Moscow probably hopes to peel off some other establishment figures and business circles, if civil strife is again ignited this year.