Moscow Worried by Ankara's Expansive Vision of 'Turkic World'
Publication: Eurasia Daily Monitor Volume: 18 Issue: 174
By: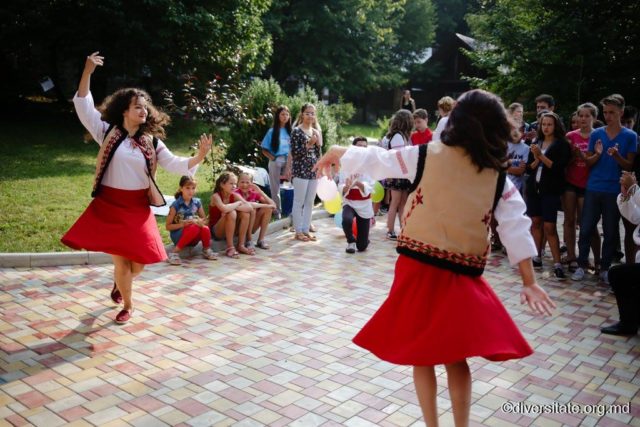 Since the victory of Turkey's ally Azerbaijan in the Second Karabakh War (September 27–November 9, 2020), Russian commentators have been concerned about Ankara's efforts to create a union of Turkic states under its aegis. And that alarm has only intensified now that Turkey has established a Union of Turkic States—a notable rebranding of the organization formerly known as the Cooperation Council of Turkic Speaking States, or more simply the "Turkic Council" (Turan Today, November 12; Kavkaz Geo Club, November 13). Yet some commentators in Moscow, like Dmitry Rodionov, say that Turkish President Recep Tayyip Erdoğan has a more radical vision: one that involves not just a union of Turkic states but of a broader one of Turkic nations, including those within the borders of other countries like the Russian Federation. While the first of these alleged efforts reduces Moscow's influence in Azerbaijan, Kazakhstan, Kyrgyzstan, Turkmenistan and Uzbekistan, the second threatens Moscow's control of Turkic areas within the current borders of the Russian Federation (Rhythm of Eurasia, November 1; Ia-centr.ru, November 14; Stan Radar, November 8).
In recent months, Moscow has frequently criticized the concept of an alliance of Turkic states, but it has been reluctant to more forcefully speak out against it lest such condemnation attract greater attention to the idea itself, Rodionov continues. Last January, when Erdoğan visited Baku, he declared that ethnic Azerbaijanis in Iran are a matter of Ankara's concern—thus, going further rhetorically than even Azerbaijani President Ilham Aliyev. To be sure, the Russian commentator writes, Erdoğan "has never publicly and directly declared that Iran must give up Southern Azerbaijan [Iran's West and East Azerbaijan provinces, inhabited by a large ethnic-Azerbaijani community]" just as he has never demanded that Beijing " 'free' Eastern Turkestan [Xinjiang Uyghur Autonomous Region, populated by Turkic groups including Uyghurs]." Nonetheless, he has said and done things to show that Ankara is focused on Turkic peoples who do not have their own statehood and that the two kinds of Turkic unity are interrelated. That means, the commentator argues, Turkey is concerned about the large Turkic populations of the Russian Federation, ranging from the North Caucasus through the Middle Volga to Sakha in the Russian Far East (Rhythm of Eurasia, November 1).
Moscow has long been concerned about Turkey's expressions of interest in the Turkic Muslim peoples in the North Caucasus and the Middle Volga and especially in the Crimean Tatars on the Russian-occupied Ukrainian peninsula (see Monitor, June 6, 1995; see EDM, June 25, 2013 and December 15, 2014). More recently, Moscow has also become worried that Ankara is reaching out to nations that are Turkic but not Islamic, groups that Russian officials had assumed were firmly in the Russian orbit but, in fact may not be. (Kpfu.ru, December 25, 2020). The two clearest examples of this phenomenon are the Sakha, an enormous Turkic but non-Muslim republic in the Far Eastern portion of the Russian Federation, and Gagauzia, a Turkic but Orthodox Christian region in Moldova, which Moscow has often used to put pressure on Chisinau. Indeed, members of these groups increasingly appear to be looking to Ankara rather than Moscow.
A recent declaration of the Turkic Academy of Sciences has sparked real concern about Sakha in the Russian capital. The declaration says that the Sakha Republic is "one of 'the state formations unrecognized by the world community." The Academy, based in Kazakhstan and consisting of scholars from Turkey, Azerbaijan, Kazakhstan and Kyrgyzstan, is closely tied to the Union of Turkic States. Therefore, its words, Russian analyst Sergey Aksyonov contends, represent an attempt to promote "Turkic separatism in Russia." Sakha officials have hastened to say that there is no such desire in their republic; but another Russian analyst, Rais Suleymanov of the Institute for National Policy, believes that Sakha highlights the fact that pan-Turkic feelings do not depend on Islam and, thus, are far broader than many in the Russian capital have assumed (Svobodnaya Pressa, November 9).
Suleymanov points to the Gagauz people as another example of this. Moscow has long viewed the Gagauz, who are Turkic by origin and language but mostly Russian Orthodox by religion as its allies. Moscow views the Gagauz as a group that wants to protect the Russian language and can be counted on, along with Transnistria, to put pressure on Chisinau to prevent Moldova from moving away from Moscow. Indeed, the Russian authorities have even assumed that the Gagauz serve as an important link between the Christian and Turkic worlds (see EDM, November 11, 2014; TRT, November 9). But Moscow is now worried about Turkey's growing influence among the Gagauz—especially those of the small but active Muslim community within that nation—which could shift this nation to being one of Russia's opponents in Moldova (see EDM, August 5; TRT, November 15). Such Russian concerns are likely overstated for the present, but not without foundation in the longer term.
In many respects, what Russian analysts say Turkey is doing with Turkic nations abroad resembles exactly what Russia is doing with its "Russian world" ("Russkiy mir") initiative. The two overlap, and the failure of Moscow to recognize this may allow Ankara to spread its influence not only in what the Kremlin calls its "near abroad" but closer to home as well (Svobodnaya Pressa, July 1). Indeed, Ankara's expansive vision of a Turkic world may matter as much or more than Moscow's version of a Russian one.