New Georgian Government Begins to Show Its Dark Side
Publication: Eurasia Daily Monitor Volume: 10 Issue: 77
By: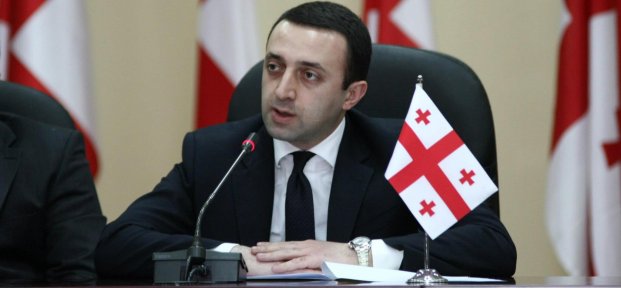 On April 4, various Georgian news agencies, based on an article by the British newspaper The Guardian, reported that Georgian Prime Minister Bidzina Ivanishvili was the owner in 2006–2009 of a secret offshore company, Bosherston Overseas Corp. (BOC), in the British Virgin Islands (www.geworld.ge, www.netgazeti.ge, www.medianews.ge, April 4). The report was based on the investigation of the Washington, DC-based International Consortium of Investigative Journalism (ICIJ), which revealed the names of thousands of people from around the globe who owned secret offshore companies in the British Virgin Islands. The revelation raised a host of questions about political corruption, fraud, money-laundering, and lack of accountability in different parts of the world.
The Georgian prime minister, who portrays himself as an impeccable businessman and who partially based his election campaign on a message of transparency and accountability, downplayed the significance of the report. He expressed his surprise about the controversy surrounding the report and stated that owning an off-shore firm was normal practice; he did not see any problem with it (www.financial.ge, April 10). Additionally, his office issued an official statement, declaring that the prime minister no longer owned any shares in BOC (www.radiotavisupleba.ge, April 5).
However, other factors are already also beginning to tarnish Ivanishvili's government. On March 28, during a road accident that involved police chief Valeri Telia of the interior ministry's Ajara regional department, as well as a member of the Georgian Young Lawyers Association (GYLA), Telia physically and verbally attacked the GYLA member. When GYLA demanded an investigation into the incident, the street video camera footage that recorded the exchange turned out to be fully damaged. The ministry quickly blamed a local police officer for the videotape's accidental damage, excluding any foul play. Soon it became clear that Telia had actually been driving his car without a driver's license. The Minister of Interior Irakli Gharibashvili soon stepped into the unfolding scandal to protect Telia, his close friend and confidante. Minister Gharibashvili urged everyone to close the incident quickly. The minister also fiercely resisted any attempts to require a drug test for the Ajara police chief, inviting speculation that Telia actually used drugs (www.geonews.ge, March 28; www.ick.ge, www.for.ge, April 3, 5).
As illustrated by the aforementioned example, cases of nepotism and patronage, for which successive Georgian regimes were notorious, is becoming even more pervasive under the new government. As it appears, Prime Minister Ivanishvili does not really oppose such practice and actually does consider it to be natural part of the Georgian character and political reality. As he stated, he does not expect public service cadres to be selected entirely on the basis of honest competition and a candidate's professional qualities. Personal connections and networks of acquaintances will matter, taking priority over professionalism. He noted that there were many in his team, including himself, who thought this way (www.24saati.ge, February 6).
Ivanishvili's Georgian Dream (GD) coalition partners have certainly taken note of the prime minister's attitude toward cadre politics. Nepotistic appointments have continued and accelerated as the new government took power. For instance, Tina Khidasheli, the wife of Chairman of the Georgian Parliament David Usupashvili, took over the position of deputy-chairperson of the "Georgian Dream-Republicans" parliamentary faction. Maia Panjikidze, who is the sister-in-law of Defense Minister Irakli Alasania, was appointed minister of foreign affairs in Ivanishvili's cabinet. Her son was appointed director of one of the departments at the Ministry of Energy. Alasania's first deputy became Levan Dolidze, the brother of Victor Dolidze—a close personal friend of the defense minister (www.geworld.ge, February 7). Eka Beselia, the chairwoman of the Human Rights and Civic Integration parliamentary committee, handed a comfortable position to her husband at the Attorney General's office (www.medianews.ge, February 6).
The wife and sister-in-law of Interior Minister Irakli Gharibashvili were given high-ranking jobs at various ministries. Moreover, the nephew of Gharibashvili's father-in-law was appointed chief of the General Inspection at the interior ministry. His other relatives also were handed various jobs at different agencies. When asked if he felt any discomfort for appointing his close relatives to assorted positions in government, Gharibashvili replied that his wife's relatives do not qualify as his own relatives (www.pirweli.com.ge, www.frontnews.ge, March 18).
Another notorious case is that of parliamentary Deputy Speaker Murman Dumbadze, who filled several top-level positions in the regional government of the Adjara Autonomous Republic with his cousins, nephews and brothers-in-law. Multiple other cases can also be found of GD coalition members appointing numerous family members and close relatives to municipal government positions (www.primetimenews.ge, February 6).
The new regime has begun to show its shady side. As Ivanishvili's government becomes more and more entrenched in Georgia, the cases of abuse of power, nepotism, and patronage networks will likely grow. Subsequently, family and friends being offered positions within the same state institutions gradually will give way to more corrupt practices. Further corruption scandals in Georgia are, thus, unavoidable. Moreover, the quality of government management will likely suffer, since nepotistic appointments are depriving jobs to hundreds and thousands of qualified, talented and honest cadres. All this will arguably lead to a gradual loss of the public's confidence in GD and eventually to a political bankruptcy of the new regime. The GD-led government certainly is bracing itself for trouble ahead.