Nigerian Concerns Suggest ECOWAS Unlikely to Invade Niger
Publication: Terrorism Monitor Volume: 21 Issue: 19
By: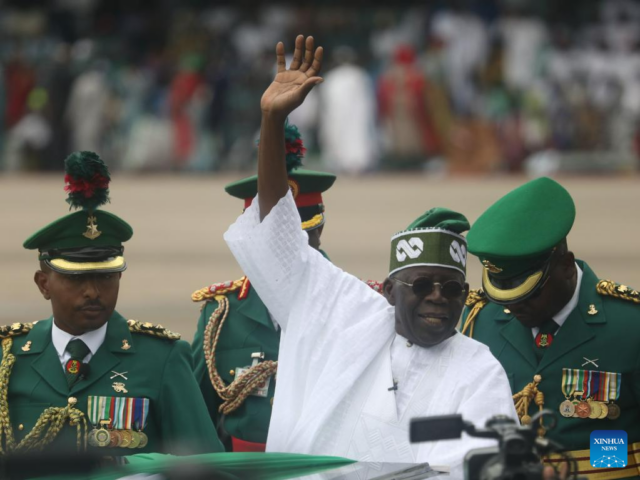 On July 30, the Economic Community of West African States (ECOWAS) met in Nigeria's capital of Abuja and convened an extra-ordinary summit to address the July military coup in Niger. The meeting was held under the chairmanship of Nigerian president Bola Ahmed Tinubu. During the meeting, Tinubu and the other ECOWAS representatives reviewed and discussed the rationale behind the coup and the detention of the democratically elected President of Niger, Muhammad Bazoum (PremiumTimesng.com, July 30). Ultimately, the group condemned the coup and demanded the immediate release and reinstatement of Bazoum as President.
Several hours after the meeting, Niger's military junta addressed the press and rejected all demands from the ECOWAS authorities to step down. As the head of ECOWAS, Tinubu responded with a show of power by cutting off Nigeria's export of electricity to Niger, in addition to closing the border. Tinbu concluded with a letter to his country's legislative branch, seeking permission for a military intervention in Niger, should all else fail. ECOWAS further threatened to use force to restore Bazoum and reinstate democratic rule, giving the military government a one week ultimatum (thisdaylive.com, August 14).
ECOWAS's Ultimatum
After the ultimatum expired, ECOWAS met again on August 10 and considered possible measures to handle the military junta in Niger. During the meeting, ECOWAS ordered the activation of a military stand-by force for possible use against the junta. Although ECOWAS noted its preference for a peaceful restoration of democracy, it likewise asserted that all options, including the use of military force, were on the table. The Nigerian Senate rejected Tinbu's request, suggesting that it would support economic, political, and diplomatic solutions, but oppose a military operation (Premiumtimesng.com, August 5).
In Nigeria—where the bulk of ECOWAS troops would likely come from—voices against the use of military force are growing louder, including from security experts, religious and traditional leaders, and the citizenry. In an effort to deescalate the situation, Niger's military junta met with the former emir of Kano State, Sanusi Lamido Sanusi; several days after this, Sheik Abdullahi Bala Lau (head of the Izala salafi religious sect) sought and received permission to meet with the junta in the Nigerien capital, Niamey, to discuss diplomatic means to end the crisis (Dailytrust.com, August 13). Thus, despite what is notionally the collective decision of the various ECOWAS members, Nigeria's position is complicated by numerous factors: Tinubu's holding of the ECOWAS chairmanship, Nigeria's long border with Niger, and Nigeria's traditional and historic ties with Niger all confound decision-making in the crisis. Concern over the possible use of force is on the rise in Nigeria's northwestern states; one in every five residents of Sokoto State is originally from Niger or otherwise has personal or business connections to Niger (Tribuneonlineng.com, August 12). The notion of invading Niger is considered by many to be as impractical and counterproductive as it is unthinkable.
Military Risks
Over the last decade, Nigeria and Niger have been battling Boko Haram's Shekau faction and Islamic State in West Africa Province (ISWAP) around the Lake Chad Basin. Islamists have been most active in Borno, Yobe, and Adamawa states in northeastern Nigeria as well as in Diffa Region in Niger. A similar situation exists in northwest Nigeria, where Katsina, Sokoto, Zamfara, and Kebbi states have been facing a protracted war with bandits, which has displaced thousands of people so far. To make matters worse, there are currently over 80,000 Nigerians from the conflict-affected states that are now residing in Maradi Region in Niger as refugees under the care of UNCHR (Humanglemedia.com, July 17, 2020; UNHCR, June 2023).
As Niger is a key ally in Nigeria's fight against both jihadists and bandits, any invasion of Niger would jeopardize counter-terrorism and counter-banditry operations. ISWAP, for example, could take advantage of chaos along the Nigeria-Niger border—and the Sahel more broadly—should political turmoil deepen or a military conflict occur. Beyond this, a Nigerian invasion could further destabilize Niger's neighbors such as Burkina Faso, Mali, and Chad, which are experiencing their own problems with jihadism and political turmoil.
Conclusion
It is probable that diplomacy and peaceful negotiations will be prioritized over a potential military intervention in post-coup Niger by ECOWAS. The regional bloc is expected to engage in constructive dialogue with Niger's military junta as well as with Burkina Faso, Mali, and Chad to resolve the conflict and address underlying issues which led up to the current crisis. In addition to ECOWAS, other African states (or regional organizations) are likely to play a role in facilitating discussions to find common ground and sustainable solutions to the conflict.