Nord Stream Expansion Agreed, Wintershall Swapped to Gazprom (Part Two)
Publication: Eurasia Daily Monitor Volume: 12 Issue: 164
By: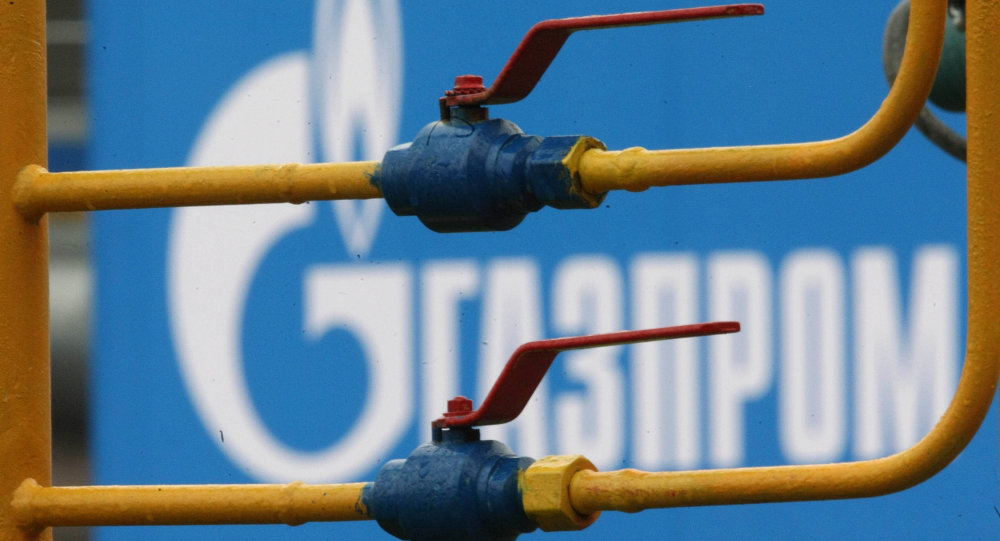 The agreement to build the Nord Stream Two gas pipeline marks a return to business as usual with the Kremlin in a political sense—that is, accepting Russia's war against Ukraine as a given and moving past it (see Part One in EDM, September 10).
Nord Stream Two, however, goes far beyond business as usual. Adding Nord Stream Two to the already operating Nord Stream One pipeline, would result in a staggering total capacity of 110 billion cubic meters (bcm) annually. Whether used at full capacity (unlikely) or below it, Germany is, in any case, the single first destination, turning into a privileged distribution center for Russian gas in Western Europe.
If implemented as designed, this project could reconfigure the natural gas trade in Europe and the political alignments that are often associated with energy business interests. The go-ahead for Nord Stream Two is basically a Russo-German strategic policy decision, cementing a special bilateral relationship. Nord Stream's non-German stakeholders are piggybacking on this.
This project threatens to kill Ukraine's gas transit system (traditionally the main delivery route for Russian gas to Europe) by re-directing the flow into Nord Stream Two. Stunned, Ukrainian officials speak of a "stab in the back" and "betrayal" by those European decision makers who gave Nord Stream Two the go-ahead (Ukrinform, UNIAN, Ukraiynska Pravda, September 9–11). But Kyiv might also demonstrate how European consumers would be short-changed. Higher transportation costs would raise the end price of Russian gas delivered through Nord Stream, compared with that delivered through Ukrainian pipelines to Europe.
On September 4, at the Vladivostok economic forum, with Russian President Vladimir Putin in attendance, the heads of Nord Stream Two shareholder companies signed the binding agreement to build and operate this pipeline (Gazprom, BASF/Wintershall, OMV press releases, September 4).
Most of these companies had already signed agreements of intent on Nord Stream Two during the St. Petersburg Economic Forum, hosted by Putin in June. That signing indicated that the German government had already given its political encouragement at that time, regardless of Russia's war in Ukraine. It also indicated that Nord Stream would remain immune to the economic sanctions that are otherwise affecting Russia. It further indicates that, already by June, the German government anticipated a re-opening of Russia's access to Western financial markets. Building Nord Stream Two presupposes such access for Gazprom.
Led by Gazprom with 51 percent of the shares, the consortium, formed on September 4, includes the German companies BASF/Wintershall and E.ON Ruhrgas, Austrian OMV, and Royal Dutch Shell, each with 10 percent, as well as the French ENGIE (the new name of Gaz de France Suez), with 9 percent. They are creating the project company New European Pipeline AG to build and operate the Nord Stream Two pipeline.
Under the agreement, the consortium as such does not sell natural gas to European importer companies. Gazprom alone owns the gas; and it is Gazprom that sells it directly to European companies, including the Nord Stream consortium's partners. Selecting the customers in Europe is Gazprom's prerogative.
The consortium, as such, would build and operate the transportation system. Any new entrants into the consortium would acquire shares from the existing, minority shareholders, while Gazprom's majority stake remains intangible.
Gazprom holds the exclusive right to transport gas through the Nord Stream pipeline. Thus, in effect, Gazprom books the full capacity in advance. Gazprom compensates the consortium's other partners, in proportion to their respective stakes, for the service of transporting Gazprom-owned gas. That compensation is based on the ship-or-pay principle—that is, Gazprom would pay for the service as if it had used the booked capacity fully, even if it used it only partially. These arrangements basically replicate those of Nord Stream One.
Mirroring Nord Stream One's metrics, and planned as a parallel to it in the same corridor, Nord Stream Two would run 1,220 kilometers on the Baltic seabed, from Vyborg (Leningrad oblast) to Lubmin (near Greifswald), there to connect with Germany's gas transportation grid. Nord Stream One and Nord Stream Two consist, each, of two parallel loops, with annual capacities of 27.5 bcm per loop, for a grand total of 110 bcm as the system's ultimate target.
The first gas flow through the first loop of Nord Stream Two is planned for the end of 2019. Judging from Nord Stream One's experience, the second loop should be completed within one year after the first. Gazprom President Aleksei Miller anticipates the construction costs for both loops of Nord Stream Two at €9.9 billion ($11.2 billion).
Nord Stream One had cost €7.4 billion ($8.4 billion) to build, on the exact same route, from April 2010 until November 2011 (first loop) and November 2012 (second loop). Thus, the construction timeframe for Nord Stream Two looks realistic. The shareholdings of Nord Stream One and Nord Stream Two overlap rather closely; the exceptions being that Nord Stream Two has replaced Nederlandse Gasunie with Royal Dutch Shell, and has added OMV.
The European Commission has a strong legal and regulatory case for stopping Nord Stream Two—not by blocking the offshore construction, but rather by enforcing the European Union's laws and regulations on those overland pipelines and storage sites in Germany that operate with gas from Nord Stream. It will be an uphill battle for the European Commission against Berlin's political influence and the Nord Stream consortium's lobbying power.