Nord Stream Two: The Project's Implications in Europe (Part Three)
Publication: Eurasia Daily Monitor Volume: 12 Issue: 167
By: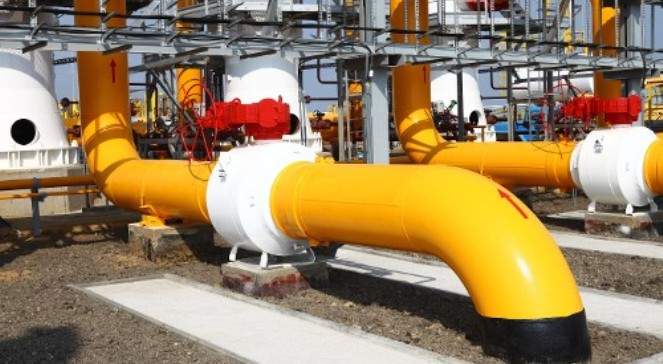 According to the European Union's Energy Commissioner Miguel Arias Cañete, Ukraine is a "reliable transit country," while Nord Stream Two does not help diversify supply sources, hence "it is not a priority" in terms of EU policies (Naturalgaseurope.com, September 3). "Not a priority" was also the European Commission's standard diplomatic phrase when blocking South Stream. The phrase implies (inter alia) no access to EU funding, which is reserved for projects of common interest in the trans-European network-energy (TEN-E) category.
Austrian OMV's entrance into the Nord Stream Two consortium is noteworthy, both politically and from a business perspective. OMV is the majority owner of the Central Europe Gas Hub (CEGH), at Baumgarten, near Vienna. This was the planned terminus of two major, rival pipeline projects: the EU-backed Nabucco and the Gazprom-led South Stream, both defunct. The CEGH's remaining role is that of terminus of the Ukraine-Slovakia gas transit corridor to Europe. But the transit volumes have been falling sharply in recent years in that corridor; down to some 40 billion cubic meters (bcm) in 2014. Nord Stream Two threatens to kill that corridor altogether, by switching Russian gas flows from Ukrainian pipelines into Nord Stream.
Hence, OMV has joined Nord Stream Two to keep the CEGH alive, apparently expecting to connect Baumgarten, ultimately, with Nord Stream, via the OPAL and Gazela pipelines in Germany and the Czech Republic. OMV's new president, Rainer Seele, has indicated at this possibility (Naturalgaseurope.com, August 12). Seele was Wintershall's president until July 2015 and is closely aligned with Gazprom. Presumably, Seele's value to OMV is to unlock Gazprom's doors more widely for the Austrian company, and keep the CEGH alive by connecting it with Nord Stream (Vedomosti, September 4).
If Nord Stream Two kills the Ukrainian transit route—with Slovakia as collateral victim—Hungary could be left up in the air. Ukraine is the sole existing route for Russian (or any) natural gas into Hungary.
Re-routing gas flows from Ukraine into Nord Stream would also affect Poland and the Czech Republic adversely, albeit less dramatically than it would affect Ukraine, Slovakia or Hungary.
Czech dependence on Russian gas stands at about two thirds of the Czech consumption of some 9 billion cubic meters (bcm) annually. In recent years. The Czech Republic also provides transit service for Russian gas to Germany.
The Czech Republic's pre-existing two trunklines are traditionally sourced with Russian gas from the Ukraine-Slovakia transit corridor. The new pipeline, Gazela, is dedicated to Russian gas to be sourced from Nord Stream, which feeds directly into the OPAL pipeline in Germany, thence to connect with Gazela in the Czech Republic. According to calculations in 2014, Russian natural gas reaching Central Europe via the Baltic sea entails far higher transportation costs—and, thus end prices—compared with the same volumes of Russian gas reaching Central Europe via Ukraine (see EDM, February 5, 2014).
Poland, in the last two decades, has provided transit service for Russian gas through the Yamal-Europe pipeline, with an annual capacity of 35 bcm, which runs via Belarus and Poland into Germany. New transport capacity in Nord Stream Two would enable Moscow to either re-direct gas volumes into that offshore pipeline, bypassing Poland, or threaten to do so in order to re-negotiate supply and transit terms with Poland in Russia's favor under duress. Re-negotiations are due ahead of 2022.
In Europe's southeast, however, Gazprom has no bypass solution available. Gazprom will have to continue using the Ukrainian transit route in order to supply Moldova, Romania (which has almost stopped importing Russian gas in 2015), Bulgaria, Greece, and western parts of turkey. That would amount to an aggregate volume of up to 10 bcm per year, transiting Ukraine en route to the Balkans.
Whether Gazprom has the gas volumes available to deliver 55 bcm annually through Nord Stream One by 2019, and a total of 110 bcm annually through both lines after that year, seems doubtful, even by switching most of the flow from Ukraine, if Nord Stream Two ultimately materializes.