Obama's Cairo Speech Receives Mixed Reaction Among Turkish Intellectuals
Publication: Eurasia Daily Monitor Volume: 6 Issue: 109
By: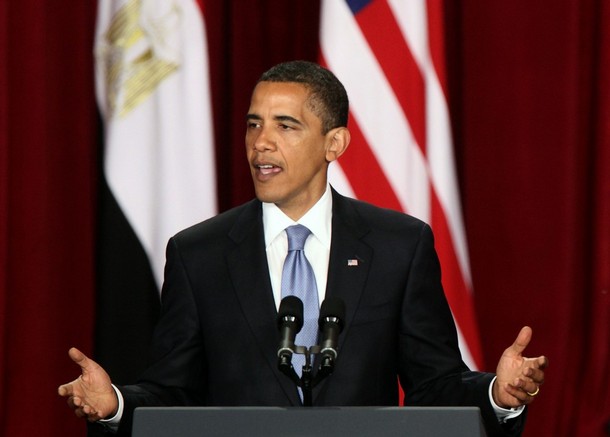 On June 4 during his trip to the Middle East President Barack Obama delivered a speech at Cairo University outlining how his administration intends to develop a new relationship with the Muslim world. Obama delineated seven interrelated issues which need to be addressed. Those included violent extremism in all its forms, the situation between Israelis, Palestinians and the Arab world, nuclear weapons, democracy, religious freedom, women's rights and economic development and opportunity.
Obama's speech was welcomed by the majority of the mainstream Turkish media and moderate Islamists. President Abullah Gul found the speech positive and progressive (Anadolu Ajansi, June 5). Most newspapers preferred positive headlines in their coverage of the speech. The liberal Taraf, for instance, used as its headline: "Ve Alykumselam" (welcome in response to Obama's opening statement "Assalamu Aleykum"). Another liberal daily, Star used "Assalamu Aleykum" as its headline to praise Obama's speech.
However, neo-nationalists, who are the main group that promote anti-Americanism in Turkey, accused Obama of pursuing the Christianization policies of the Vatican. For instance, Aslan Bulut in the neo-nationalists daily Yeni Cag, argued that "Obama in his speech at Cairo fulfilled his duty to promote interfaith dialog that was set up by the Vatican in 1991 to promote missionary activities among the communities who do not know Jesus and Bible" (Yeni Cag, June 6).
In the moderate Islamist daily Yeni Safak the neo-nationalist columnist Ibrahim Karagul was equally skeptical toward Obama. He argued that he was only welcomed because he said things that no Muslim leader would ever say. "In his speech he referred to the bad image of the U.S. and tried to make us happy. We want to believe him. Are we convinced? If all the things he said were real, then he is a genuine revolutionary. I suggest being realistic. We should be skeptical in expecting that America will change this fast; from having a president who declared war on Muslims to having one who opens his arms to the Muslim world" (Yeni Safak, June 5).
On the other hand, moderate Islamists warmly welcomed Obama's message. One influential Islamist intellectual, Ahmet Tasgetiren, argued that Obama has an opportunity to enable America to establish a healthy bridge with the outside world. This might enable the West to form a new relationship with the Muslim world, based on human interests and not on a colonialist's perspective. Obama's view toward Islam is a challenge for many communities, who have negative attitudes toward Islam. It is also a new beginning and it is good for the world (Bugun, June 6). Another influential Islamist intellectual, Fehmi Koru suggested:
"Obama's speech in Cairo was even more inclusive than what I was expecting from him. It once again proved that Obama's presidency will be very different than that of previous administrations. If he continues to show this effort, that he wants to establish a just world, he will not wait long to receive support from Muslim world" (Yeni Safak, June 5).
Among influential moderate Islamist intellectuals, the only skeptical reaction came from Ali Bulac, who attempted to draw a parallel between Obama's speech and Napoleon's in Egypt when he conquered it two centuries ago. Bulac said that Napoleon in his speech also showed respect toward Islam. "However, his aim was to establish a great French empire stretching from Europe to India. Napoleon was blaming the Mamluks, who were resisting the Ottoman Sultan at the time, and Obama instead charged radical Islamists. Obama's speech indicates that the U.S. prefers to have a new colonialist style that falls into the category of 'traditional modernity' and 'global modernity.' That is a type of colonialism between the French and British versions" (Zaman, June 6).
In Yeni Safa another intellectual attempted to link Obama and Napoleon. Akif Emre alleged that Obama's speech in Egypt indicated that the United States wants to establish a new order in the Middle East, and implied that nothing has fundamentally changed in substance (NTV, June 5).
Similar mixed reactions were also evident among liberal intellectuals. Nuray Mert in Radical, for instance, said that the speech was one of the most clichéd statements, which presented nothing new (Radikal, June 5). Nagehan Alci commented in Aksam that former President George W. Bush also made similar statements. On April 20, 2001 Bush said, "We as Americans respect your religion. Islam is a religion of peace. Those who use Allah's name for their violence harm the name of Allah. The U.S. is not the enemy of Muslims." Therefore, Alci recommended a cautious approach, reserving judgment until it becomes clear as to what Obama will do in practical terms (Aksam, June 6).
In Taraf however, Yasemin Congar considered that Obama's speech was a significant step toward establishing a new beginning with the Muslim world. That might indicate a new world, century and a new worldview (Taraf, June 5). Sedat Ergin said in Milliyet that it was one of the strongest statements that an American president has made in recent times (NTV, June 5). Moreover, another columnist in Milliyet believed that Obama's speech marks a new beginning, which according to Taha Akyol will promote dialog and diplomacy in international relations (Milliyet, June 6).
It appears that Obama's speech has created a mixed yet optimistic reaction among various segments of Turkish society. The speech at least sparked a renewed debate on whether America has changed its policies toward the Muslim world. That debate itself can be considered as a success for the Obama administration.