OSCE Summit in Astana Likely to Emphasize Security Issues
Publication: Eurasia Daily Monitor Volume: 7 Issue: 144
By: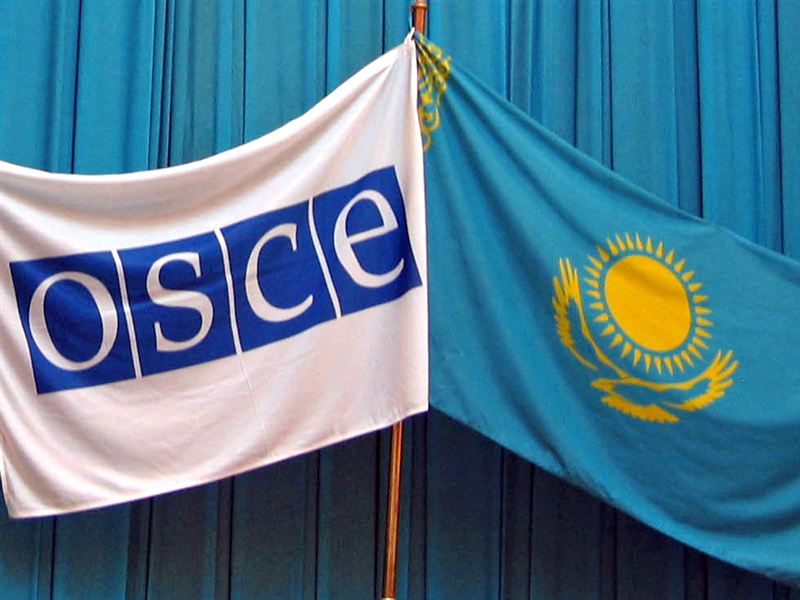 Seven months into chairing the Organization for Security and Cooperation in Europe (OSCE), Kazakhstan has achieved yet another foreign policy milestone –the heads of all 56 OSCE member-states will convene in Astana this fall for the first summit since 1999. The decision was announced at the OSCE's informal meeting in Almaty on July 16-17 (www.rian.ru, July 18).
The question remains as to whether Astana and the rest of the OSCE members will prefer to avoid discussing human rights and instead focus on issues of international security at the summit. The OSCE Chairperson-in-Office, Kazakhstan's Secretary of State and Foreign Minister, Kanat Saudabayev, has said that "shaping a united and indivisible security space, free of dividing lines and different levels of security" will be the summit's central theme (www.osce.org, July 17).
That Kazakhstan would host the future summit was not clear at the beginning of the informal meeting in Almaty. Amid the overall friendly tone of the meeting, the OSCE representative on Freedom of the Media, Dunia Maytovich, criticized Kazakhstan's illiberal media laws that significantly constrain the work of local journalists. She also decried the Kazakh government's failure to overturn the jail sentence given to Ramazan Yesergepov, the editor of an independent Almaty newspaper (www.azattyq.org, July 18).
Indeed, Kazakhstan is the only OSCE member that was able to chair the organization despite its poor democratic ratings. According to Freedom House, an organization that has been questioning Kazakhstan's readiness to lead the OSCE, the country is classified as being "not free."
Since acquiring the organization's chairmanship, Kazakhstan has managed to escape harsh public criticism of its domestic politics. US Helsinki Commission Co-chair congressman (D-FL) Alcee Hastings, was Kazakhstan's chief supporter in its bid for chairmanship. However, Hastings later criticized Kazakhstan's parliamentary vote for the "Leader of the Nation" law that grants President, Nursultan Nazarbayev, lifetime control of policy and immunity from prosecution (www.fergana.ru, July 19).
Kazakhstan's overall ability to persuade OSCE members to first support its bid for the chairmanship in 2007, and later its wish to hold the summit, is a text-book example of efficient public diplomacy. Kazakhstan's political leaders and Foreign Service members are skilled in addressing external criticism and persuading their contacts that positive change is on the way. Kazakhstan's economy and ambition to lead regional politics inspire its political leaders to continue reaching for new milestones.
Many perceive Kazakhstan's Madrid commitments as "an area of controversy and confrontation", according to Kazakhstan's Ambassador in Washington, Erlan Idrissov, at the July 12 meeting of the Atlantic Council. He referred to Astana's promises to conduct political reforms made at the OSCE conference in Madrid in 2007, while campaigning for chairmanship.
"I will tell this partner that they are partly wrong because we have made our choice for liberal political and economic development. This [democratization] is a long-term goal for ourselves and we say that democracy is not the start of our journey: democracy is the destination. You need time to instill and develop the technical standards," Idrissov asserted.
As to the OSCE's slow reaction towards crisis in Kyrgyzstan, Astana defered criticism and blamed the organization's flaws, instead of analyzing its own leadership capabilities during a time of crisis. Saudabayev called the OSCE's ability to effectively react to Kyrgyzstan's ongoing instability as a "test of vitality," further emphasizing the need to discuss security issues at the upcoming summit, rather than focusing on the problems of democratic development. The decision to send a 52-member OSCE Police Advisory Group to southern Kyrgyzstan was welcomed by Kyrgyz President, Roza Otunbayeva, yet it raised questions as to whether this number was sufficient. Critics argue that the OSCE's presence will only have a limited impact on the work of local policemen (EDM July 22).
While Kazakhstan's remarkable ability to earn OSCE members' support warrants praise, its willingness to honor its own commitments in the long-run will have a significant impact on the OSCE. Should Kazakhstan's democracy ratings improve, the OSCE will naturally be encouraged to support other member-states that fail to abide by its political commitments to gain a greater voice inside the organization. As it stands however, for its great achievements in public diplomacy, its growing economy, and its aspirations to become a regional leader, Kazakhstan will likely remain unique in the region. The OSCE summit in Astana later this year will shed more light on the issue.