Polish Government Sheds Light on Gazprom-EuroPolGaz MOU
Publication: Eurasia Daily Monitor Volume: 10 Issue: 80
By: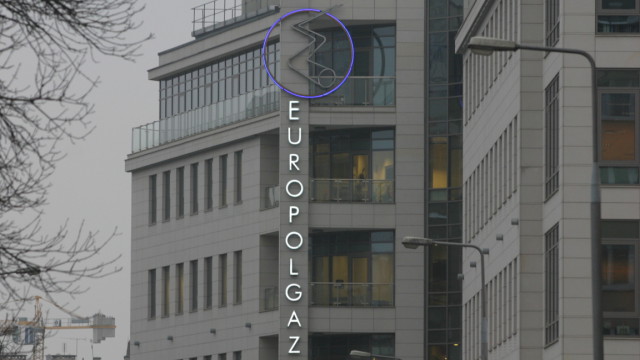 Poland's Prime Minister, Donald Tusk, has announced some strong measures in response to the April 5 memorandum of Understanding (MOU) between EuroPolGaz and Russian Gazprom, negotiated behind the Polish government's back. The MOU envisages joint EuroPolGaz-Gazprom construction of a redundant transit pipeline in Poland that would bypass Ukraine, serve to pressure the latter country, and (as a Gazprom joint venture in EU territory) would contravene the EU's energy market legislation (see EDM, April 5).
Tusk has dismissed Treasury Minister Mikolaj Budzanowski for overlooking the preparation and signing of that document. Announcing the dismissal, Tusk acknowledged Budzanowski's professional qualifications and personal integrity, but criticized his failure in the supervisory role. The Treasury Ministry oversees the state-controlled oil and gas company, PGNiG (Polskie Gornictwo Naftowe i Gazownictwo), which is a major shareholder in EuroPolGaz, co-signatory of the MOU with Gazprom.
The prime minister declared that he has lost confidence in the PGNiG top management's ability to pursue public interests effectively. Tusk announced that he expects the Treasury Ministry to take "rapid and decisive actions regarding PGNiG appointments." PGNiG's chief executive, Grazyna Piotrowska-Oliwa, who is concurrently the top Polish representative in EuroPolGaz, is under fire for allowing the MOU with Gazprom to be prepared and signed without the Polish government being informed about it. The PGNiG shareholders' annual general meeting convened as pre-scheduled on April 24, but adjourned until May 22 in order to assess (inter alia) the top management's performance.
Tusk further proposes to establish a new Ministry or government agency with responsibility for energy policy. Under existing arrangements, the Peasant Party (junior partner of Tusk's Civic Platform in the coalition government) holds a double-hatted post of deputy prime minister and economy minister responsible for energy policy. That arrangement has repeatedly proven dysfunctional (see EDM, October 4, 5, 2010), and this is not the first time that Tusk calls for changing it. Throughout this affair, the opposition parties Law and Justice and Democratic Left Alliance called for an investigation and appropriate measures, in unison with the government (Gazeta Wyborcza, April 20; PAP, April 20, 24; www.pgnig.pl, accessed April 26; www.naturalgaseurope.com, accessed April 26).
These measures are initial results of the Internal Affairs Ministry's investigation, ordered by Tusk and supervised by the minister, Bartlomiej Sienkiewicz. It established that PGNiG's top executives had been aware of the EuroPolGaz-Gazprom negotiations, the MOU, and its signing on April 5 in St. Petersburg as planned. The investigation has traced the origins of this affair to a November 2012 Gazprom-PGNiG package deal. It found that Gazprom consented to a price discount on gas supplies, in return for PGNiG withdrawing its case from the Stockholm Arbitration Court and entering into a pipeline project with Gazprom bypassing Ukraine via Poland. According to the investigation, the Polish government-controlled PGNiG turned the pipeline project over to EuroPolGaz, the Gazprom-PGNiG joint company in Poland (Gazeta Wyborcza, April 20).
While EuroPolGaz's CEO, Miroslaw Dobrut, was signing the MOU with Gazprom's CEO Aleksei Miller in St. Petersburg, Miller received Polish Deputy Prime Minister and Economics Minister Janusz Piechocinski in a parallel but separate meeting, apparently withholding major information, notwithstanding that the Polish government is an indirect shareholder via PGNiG in EuroPolGaz. The entire procedure blindsided the Polish government. Tusk, Budzanowski, and other government officials found themselves unable to interpret Gazprom's and Russian media's announcements about this project (on April 5 and 8) or to answer Polish media queries. A political outcry ensued in Poland.
EuroPolGaz owns and operates since the 1990s the Yamal-Europe pipeline on Poland's territory, with Gazprom and PGNiG each holding 48 percent of the shares. The balance of four percent is held by Gas-Trading, itself a consortium of several companies, in a convoluted and opaque structure. Gazprom's Vice President Aleksandr Medvedev and PGNiG's CEO, Piotrowska-Oliwa (see above), are chair and deputy chair, respectively, of EuroPolGaz's Supervisory Board. PGNiG's senior executives hold half the seats on EuroPolGaz's board (www.europolgaz.com.pl, www.pgnig.pl, www.bartimpex.com.pl).
PGNiG, 72-percent-owned by the Polish state, and co-equal with Gazprom in EuroPolGaz, failed to prevent Gazprom from acting unilaterally in the name of EuroPolGaz as a whole. PGNiG also failed post factum to discipline EuroPolGaz's CEO Dobrut for acting without the Polish government's authorization; and it did not even distance itself from the Gazprom-EuroPolGaz MOU. Instead, a statement from PGNiG's management board claimed that the MOU did not require approval by PGNiG's representatives on EuroPolGaz's board. If this were so, it would follow that Gazprom can call the shots in a company of which the Polish state is parity shareholder in Poland (see EDM, April 10).
This nontransparent procedure exemplifies Gazprom's ability to coopt ad hoc allies and circumvent governments in some European countries. Poland's response has turned out to be considerably healthier than tends to be the case elsewhere in Europe in comparable situations. Poland's body politic called for disclosure and response measures, and the authorities delivered this. Meanwhile, as this affair has shown, Gazprom retains a potentially disruptive bridgehead through EuroPolGaz in its present form in Poland.