President Nazarbayev Announces a String of Optimization Measures to Tackle Social and Economic Issues
Publication: Eurasia Daily Monitor Volume: 10 Issue: 20
By: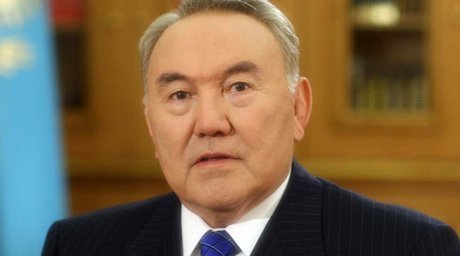 Just two weeks into 2013, Kazakhstan's President Nursultan Nazarbayev announced the reorganization of the country's government. On January 16, he ordered the establishment of a new ministry in charge of regional development whose head, Bakhytzhan Sagintayev, had previously led the day-to-day activities of the ruling Nur Otan party in the capacity of its deputy chairman. He also served as the minister of economic development and trade following his stint in the city of Pavlodar as a regional governor (akim). Sagintayev's appointment comes at a time when Kazakhstan's political system is undergoing visible political transformations, with more young, Western-educated top managers, often trained in the private sector, acceding to high-level government positions, both at the national and regional levels (Newskaz.ru, January 16).
Yerbolat Dossayev, who had previously worked for Lancaster Group, an Almaty-based investment company specializing in the trade of oil, gas and metals, was chosen by President Nazarbayev to replace Sagintayev as economy minister back in September 2012, when Serik Akhmetov's government was formed. Earlier in January, Dossayev's business partner Nurlan Kapparov, who holds a Master's degree from Harvard University's Kennedy School of Government, was invited to take up the post of environmental protection minister (News.Nur.kz, September 25, 2012; Kazakhstan Today, January 20, 2012).
Apart from the transformation of several government agencies into ministerial committees, Nazarbayev also decided to transfer the government's budget planning functions from the ministry of finance to the new ministry of economy. Therefore, this structure will hence be responsible for the short- and long-term strategic management of budgetary funds in line with Nazarbayev's idea of keeping the national budget permanently balanced and focusing state attention on large-scale investment projects rather than on smaller ones, which would be better implemented by privately owned companies. This idea was recently made public in the "Kazakhstan-2050" strategy announced in December 2012 (Forbes.kz, January 17; see EDM, January 11).
Kazakhstan's shift toward more rigorous public spending together with budget planning and forecasting, as well as the establishment of a ministry dealing exclusively with the issues of regional and local development, are quite symbolic. At a time when the rapid economic growth of both Astana and Almaty is creating an ever-expanding gap in terms of overall attractiveness and employment opportunities between the two biggest cities and other regional centers, the necessity of improving living conditions in provinces and boosting their productive potential becomes increasingly clear. Also, the continuing volatility of energy prices, which only aggravates the uncertainty regarding future revenue expectations, makes it all the more reasonable to concentrate on large projects requiring state participation in relation to their technical complexity and potentially broad impact on the population.
On January 23, Nazarbayev announced two more decisions. First, he proposed to create a single pension fund that would merge the assets of all existing private organizations entrusted with the management of individual pension charges. According to Kazakhstan's president, this new entity could ensure better transparency and increased accountability. In his view, private funds, while providing a stable income to their clients, have been mostly unable to guarantee the integrity of their pension accounts. However, a recent survey conducted by Kapital.kz revealed that 37 percent of Kazakhstanis are openly opposed to the transfer of their pension money into state management, whereas 19.6 percent of respondents expressed their mistrust in the state as the guardian of private savings. The head of the Kazakhstan Association of Pension Funds, Aidar Alibayev, believes that this proposed merger will in no way improve the operation of the pension system and may even increase its sluggishness in the face of eventual market shocks (Kapital.kz, February 1; Zakon.kz, January 23).
Second, the Kazakhstani president said that a new development agency would be created for the purpose of optimizing state expenditure and the attraction of foreign funds aimed at boosting Kazakhstan's competitiveness. Currently, this responsibility is shared between several ministries, the Development Bank of Kazakhstan and the National Welfare Fund "Samruk-Kazyna." As in the case of a single pension entity, the centralization of planning and funding functions is expected to yield better results in terms of project performance, with foreign investors and donors acquiring more visibility as regards the establishment of partnerships and the implementation of joint projects in Kazakhstan. Nazarbayev's stress on the development agenda is once again an illustration of the priority treatment that this topic is already receiving from the central government (Newskaz.ru, January 23).
Finally, Nursultan Nazarbayev held a meeting on the last day of January with representatives of law enforcement authorities. After summing up the results of a recent reform that permitted the departure of over 16,000 police officers who had not passed a rigorous evaluation of their professional skills, the president insisted on the need to improve the quality of service and restore citizens' trust in the uniform. Kazakhstan's domestic stability and its capacity to cope with terrorist and extremist threats were highlighted by Nazarbayev as the country's priority goals, while he also urged the heads of law enforcement bodies to ensure efficient coordination and to curb interagency competition, namely between the ministry of interior and its regional offices, on the one hand, and the National Security Committee, on the other (Zakon.kz, January 31).
By opening up the country to foreign investment and greater participation in international markets, Kazakhstan has experienced enviable economic growth in the past decade. Yet, the social inequality this growth has engendered between the financial centers and the countryside has convinced President Nazarbayev that more centralized, long-term economic and security planning will be necessary to maintain stability over the coming years and decades. And although the aforementioned Kapital.kz opinion poll suggests that not all Kazakhstanis fully trust the government's competence in all areas, nevertheless this trend toward more centralized long-term planning is likely to continue at least until the "Kazaksthan-2050" strategy is replaced with something new.