President Xi Lays Down His Own "Political Rules"
Publication: China Brief Volume: 15 Issue: 16
By: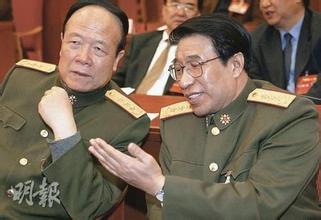 In the run-up to the Chinese Communist Party's (CCP) Fifth Central Committee Plenum scheduled for October, President Xi Jinping has adopted a number of tactics to consolidate his power. Xi, who is also CCP General Secretary and Chairman of the policy-setting Central Military Commission (CMC), faces perhaps the biggest challenge to his administration after a series of state fiats and interventions have failed to stop severe instability in the stock markets. Other disappointing news has included sluggish manufacturing and export figures, low electricity consumption and declining consumer spending (Xinhua, August 8; China Daily, July 15). A primary responsibility of the plenum will be thrashing out policies to ensure a healthy growth rate. Xi needs extra authority to impose his solution to the economic morass. Also high on the agenda is finalizing the contours of the 13th Five-Year Plan, which covers the years 2016–2020. Despite the success of Xi's consolidation of power over the past two-and-a-half years, the president needs to shore up his position ahead of the plenum to ensure that recommendations made at the conclave will be faithfully enforced throughout the country. To this end, Xi has firmed up his ability to dictate "political rules" that must be followed by the party-state-military establishment.
Perceived troubles in the economy have also raised the possibility of political disenchantment and even unrest, which could be exacerbated by huge losses sustained by some 90 million retail (non-institutional) stock investors. Since July, the police have locked up hundreds of political dissidents and human-rights lawyers so as to forestall frontal challenges to the regime. Rights lawyers, who represent citizens with political and economic grievances against the party-state apparatus, are seen as rabble-rousers by Xi's sprawling state-security establishment (VOA Chinese, August 6; CHRLawyers.hk, July 21). The 350-odd full and alternate Central Committee members are also set to promote party unity in the wake of the formal arrest of two "big tigers" in the party: Ling Jihua, a former top aide to ex-president Hu Jintao and a key member of the Communist Youth League Faction (CYLF) headed by Hu; and former Politburo member and CMC vice-chairman General Guo Boxiong, the kingpin of the putative "Northwest Clique" in the PLA (Ta Kung Pao, July 31; Apple Daily, July 23).
A former commander of the Lanzhou Military Region, which covers the northwestern provinces and regions, General Guo has promoted dozens of his former underlings to senior slots throughout the army. Several CYLF affiliates, including Premier Li Keqiang, are members of the Politburo and Politburo Standing Committee (PBSC). Since General Guo enjoyed the patronage of ex-presidents Jiang Zemin and Hu Jintao, the Northwest Clique still packs a punch in the PLA. Given the residual influence of the CYLF and the Northwest Clique in the party-state-military apparatus, Xi has to buttress his status as the ultimate arbiter of party affairs if he wants to steer the divided leadership toward preparation for the 19th Party Congress. Slated for late 2017, the congress is a conclave held every five years devoted to rejuvenation of the CCP's top echelons as well as unveiling new political and economic initiatives. Firstly, Xi seems to have arrogated to himself the right to lay down "political rules" for cadres as well as the rank and file. The biggest crime cited against Ling, who was classified a "state leader" (国家领导人) thanks to his former post of vice-chairman of the Chinese People's Political Consultative Conference (CPPCC), was that he had "seriously violated the party's political discipline and political rules" (Xinhua, July 21; BBC Chinese Service, July 20).
The term "political rules" (政治规矩) was coined by Xi in January this year. While addressing a plenary session of the party's Central Commission on Disciplinary Inspection (CCDI)–China's highest-level graft-buster–Xi demanded that officials acquire "a strict understanding of political discipline and political rules." "We should give higher priority to following discipline and abiding by rules," he added (People's Daily, January 16; Xinhuanet, January 13). In internal and public speeches, Xi has identified the following activities as examples of the violation of party rules: "forming factions, cabals and mountain strongholds" within the party; "vacillations regarding matters of principle and issues of right and wrong;" "openly expressing views that are opposed to major political questions regarding the party's theory, guidelines and policies;" and "feigning compliance with but actually going against the party's goals and policies" (Phoenix TV, July 25; People's Daily, January 11). Since the CYLF and the Northwest Clique are seen as being opposed to the president's self-aggrandizement, Xi's concerns about factions and "mountain strongholds" (a term first used by Mao to warn against cliques that are opposed to his rule) testifies to the Fifth-Generation leader's nervousness about his overarching authority.
The term "political rules," however, does not show up in formal documents, such as the Constitution of the Chinese Communist Party or the regulations of the CCDI. According to Wang Yukai, a professor at the Beijing-based Chinese Academy of Governance, the concept of "political rules" appears vague and difficult to grasp: "It is unclear which kinds of actions can be subsumed under political rules or otherwise" (Ming Pao, July 22; WantChinatimes, July 21).
Xi has exploited his control over "political rules" by establishing new central leading groups and commissions at the top of the party so as to bolster his dominance over policymaking. Since the 18th Party Congress in 2012, Xi has set up the Central Leading Group on Comprehensively Deepening Reforms, the Central National Security Commission and the Central Leading Group on Cyberspace Affairs–and appointed himself Chairman of these all-powerful organs. Last month, Xi put together the Central Leading Group on United Front Work (CLGUFW), of which he was chairman. Party mouthpieces have stated that CLGUFW is geared toward "strengthening the party central authorities' unified leadership of united front work," which includes upholding law and order in restive regions such as Tibet and Xinjiang (China News Service, August 6; Xinhua, July 30).
At the same time, Xi has come out with a series of regulations, some of which contravene institutional reforms undertaken in the first few years of Deng Xiaoping's reform and opening policy. One such principle now subject to Xi's rules is the longstanding age limit for leaders. In Late July the General Office of the Party Central Committee disseminated the "Provisional Regulations on Advancing Capacity to Promote and Demote Leading Cadres." While the Regulations reiterated that the party-state apparatus must "strictly implement the institution of retirement," they also noted that, subject to the approval of superior party organizations, cadres who had reached retirement age could "delay their [retirement] due to the requirement of their work" (Guangming Daily Net, July 30; Xinhua, July 28). The Regulations could be tailor-made for Xi ally and PBSC member Wang Qishan, who will turn 69 at the 19th Party Congress. According to well-established party conventions, a cadre aged 68 is too old to be inducted to the PBSC. Given the leeway Xi has in setting "political rules," however, it would not be too difficult for the supreme leader to bend established practices to suit his requirements (Hong Kong Economic Journal, August 6; World Journal, February 14).
Yet Xi-style "political rules" are also being used against high-level cadres who refuse to leave the limelight long after their retirement. More evidence has surfaced that Xi is putting pressure on former PBSC members, especially ex-president Jiang Zemin, not to interfere with his administration. People's Daily ran a commentary on August 10 titled "Dialectically look at the phenomenon of 'tea getting cold after people have left' (人走茶凉)." This proverb is often used by retired cadres who complain that once they have left their jobs, nobody cares about them. Yet the commentator pointed out that the practice of "if you are not occupying a certain post, you should not meddle with decision-making [associated with that position]" should become the "norm" in public administration. The paper railed against unnamed leaders "who refuse to stay out of major decision-making of their original offices even after stepping down for many years" (People's Daily, August 10; Phoenix TV, August 10).
Of course, the most effective means that Xi can employ to strengthen his already formidable clout is to ensure that the PLA–regarded as the Fifth Generation leader's main pillar of support–be run by generals loyal to himself. Just before the PLA's founding celebration Army Day on August 1, President and Commander-in-Chief Xi Jinping elevated ten People's Liberation Army (PLA) lieutenant generals to full generals (China Military Online, July 31). This was Xi's most significant military move since closing the file on General Guo Boxiong. While it is a long-standing tradition for the CMC Chairman to promote senior officers to generals on the eve of Army Day, Xi is taking advantage of this occasion to reward his cronies among the top brass.
The commander-in-chief has since late 2014 promoted a large number of generals from the so-called "Nanjing Military Region Faction" (See China Brief, January 9). The military region (MR) covers the provinces of Fujian and Zhejiang as well as Shanghai, where Xi served in senior positions in a remarkable career that stretched from 1985 to 2007. Of the ten newly minted generals, four have close connections with the Nanjing MR. These include two top leaders from Nanjing, including the MR's current Political Commissar Zheng Weiping and the Commander of the Beijing MR Song Puxuan, a former vice-commander of the Nanjing MR. Two other officers distinguished themselves in the MR's 31st Group Army based in Xiamen, Fujian Province, where Xi Jinping worked from 1985 to 1988. Commander of the quasi-military People's Armed Police Wang Ning is a former Commander of the 31st Group Army. Navy Political Commissar Miao Hua, who at 59 is the youngest full general in the PLA, served in the same group army for more than three decades (Ming Pao, August 1; South China Morning Post, July 31).
It is significant that Xi seems to have imposed his own "political rules" on handpicking members of a new corps of loyalist generals. According to well-established conventions of the PLA, candidates for promotion to full general must be a lieutenant general for at least four years; they also need to hold the post of head of a military region (or equivalent) for two years. General Miao, however, who first became acquainted with Xi in Xiamen, was made a lieutenant general three years ago; he has been the chief of a military region for only one year (China Youth Daily, August 1; Southern Metropolitan News, August 1). While the proverbial "helicopter ride to the top" enjoyed by General Miao and other Xi protégés might raise eyebrows among officers unconnected with the Nanjing MR, this does not seem to deter Xi from enforcing his "political rules."
According to Beijing-based political analyst Professor Hu Xingdou, "China is being governed by qianguize [unwritten rules] (潜规则) (Forum.China.com, December 9, 2014; Phoenix TV, December 5, 2014)." It is interesting that perhaps the biggest political spectacle this year–the September 3 military parade to mark the 70th anniversary of the end of World War II–is being staged according to rules and norms that are designed to showcase President Xi's unchallenged supremacy. Apart from striking fear into the heart of Japan, which Beijing has accused of reviving some degree of "right-wing militarism," the show of force seems orchestrated to demonstrate Commander-in-Chief Xi's unquestioned authority over the party-state-military establishment. While it is without doubt that the extravaganza will help Xi dominate the Fifth Central Committee Plenum, whether the Fifth-Generation strongman's cynical use of power will divide instead of unite the party is a conundrum that could detract from the efficacy of his carefully nurtured set of political rules.