Putin and Gazprom Target Croatia
Publication: Eurasia Daily Monitor Volume: 6 Issue: 188
By: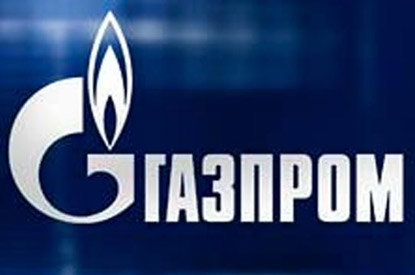 With Prime Minister Vladimir Putin's direct backing, Gazprom and other Russian energy companies have embarked upon an effort to co-opt Croatia into their projects, including a fanciful South Stream gas transport project. Putin has personally offered a package of energy projects to Croatia's Prime Minister Jadranka Kosor and President Stipe Mesic during informal meetings abroad on September 1 and September 25, respectively. Russian officials have followed up intensively at many levels since then (Vjesnik [Zagreb], September 19, 21). Moscow's goal is to outflank Central Europe through Croatia, so as to block access routes for non-Russian energy supplies from Croatia's Adriatic coast into Central Europe.
Hungarian MOL seeks to promote those alternative supply routes from Croatia to Central European countries. Meanwhile, MOL is itself the target of a Russian takeover attempt in Hungary and –potentially, as it now seems– in Croatia also. Moscow is trying to find ways to squeeze MOL out of its 47 percent stake and operating authority in Croatia's INA oil and gas company. The Russians hope for some Croatian officials' help to pressure MOL, burdening it with heavy losses from INA's gas trading business.
Under the January 30, 2009 shareholder agreement, the Croatian government –INA's second-largest shareholder– was to have taken over INA's wholesale gas trading business by July 1 of this year (Reuters, January 30). The government, however, has not yet met that obligation. That business is loss-making due to state-controlled gas sale prices, far below the price of imported gas. The Croatian government has delayed the introduction of market prices by several years. The government is thus inflicting losses on MOL in Croatia; exacerbated by depressed downstream margins during the current recession. Moreover, the government is set to collect debts from INA despite the latter's gas business losses.
That pressure is playing directly into Russian hands. Apparently, Moscow calculates to present the proverbial offer that MOL could not refuse. Surgut Neftegaz could abandon its hostile takeover attempt against MOL in Hungary, if MOL consents to exit from Croatia and sell its dominant stake in INA to a Russian company. That need not be Surgut, but possibly Gazprom, GazpromNeft, or Lukoil. These are currently seeking to enter Croatia; and Lukoil had lobbied unsuccessfully with the previous Croatian government against MOL.
If that Russian calculation materializes, Croatia would be absorbed into Russia's energy orbit; the Adriatic-Central Europe energy routes would be blocked; and Hungary, along with the private-owned MOL, cut off from that direction, would become more vulnerable to Russian pressure, also impacting on neighboring countries where MOL operates.
The previous Croatian Prime Minister, Ivo Sanader, knew that Croatia might play a special role as a transit country for non-Russian oil and gas from the Adriatic coast into Central Europe. This became the basis for a close partnership with Hungary, where MOL leads regional market integration efforts. Croatia's current Deputy Prime Minister and Economy Minister (responsible for the energy sector), Damir Polancec, a holdover from the Sanader government, similarly understood this special role for Croatia, which would also be consistent with the country's candidacy for European Union membership. The new Prime Minister Kosor, however, seems undecided on energy policy although she is criticizing Polancec publicly. Kosor has not thus far articulated an energy strategy during her first months in office. For his part, President Mesic –a former president of Yugoslavia– has the reputation of a Russia-friendly politician and has publicly criticized MOL's role in INA (Jutarni List, October 5).
Meanwhile, Moscow proposes to include Croatia in the South Stream project, notwithstanding its lack of resource backup and prohibitive costs as declared (EDM, September 30). The talks on South Stream merely serve to confuse and inhibit potential investors in the E.U.-backed Nabucco project. In Croatia there is a further catch, however. Gazprom demands a right to use Croatia's existing and planned gas pipelines, including the planned Croatia-Hungary interconnector pipeline, according to Croatian state pipeline company Plinacro Chairman Jerko Jelic Balta (Vjesnik, September 21).
That interconnector, with a planned capacity of 6.5 billion cubic meters (bcm) annually, due to be completed by the end of 2010, represents a strategic investment in supply security. It can transport gas from the planned liquefied gas (LNG) terminal on Croatia's Krk Island to Central European countries in the future. MOL via INA is a party to the Adria LNG consortium. Even before that project comes on stream, the Croatia-Hungary pipeline forms an essential element in MOL-initiated efforts to interconnect Central and Southeastern European countries' systems, aiming for a regional market through the New Europe Transmission Systems (NETS). This would also enable the countries to trade gas among themselves in emergencies, such as supply cut-offs.
Moscow would like to nip all these initiatives in the bud, as its tactics in Croatia suggest. It seeks to pre-empt the use of pipelines, discourage LNG projects, halt regional interconnection plans, and isolate Central Europe from non-Russian supply sources and routes.