Re-Popularizing Marxism: Li Changchun's contribution to reform
By: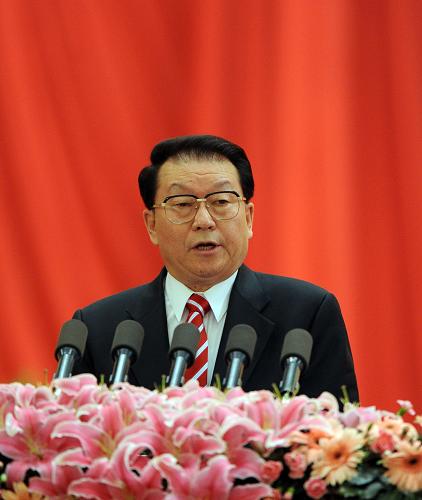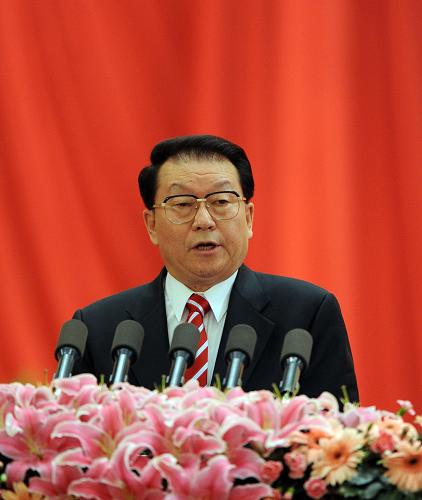 On the eve of the 91st anniversary of the founding of the Chinese Communist Party (CCP), propaganda czar Li Changchun gave a speech to a political theories seminar emphasizing the need to re-popularize Chinese-style Marxism. Li, a Politburo Standing Committee member, argued the task is necessary to "enhance public faith in the country's political theory amid social conflict" and "to answer the public's doubts, reach a consensus and generate strength" (Xinhua, June 29). Li's speech is part of a continuing series of exhortations to revamp Marxist thinking and repackage it for popular consumption. Even though it is difficult to believe an increasingly pluralistic and information-saturated Chinese society will renew its faith in CCP ideology, the effort is nonetheless important for the CCP to maintain power on its own terms.
Li's speech is an implicit admission that the latest campaign starring Lei Feng, a Mao Zedong-era propaganda icon known for his selflessness, has failed to rekindle the proper spirit among the populace since it began in February—or at least that the campaign is insufficient. The difficulty lies in finding another way, because two of China's most important indigenous political frameworks, Confucianism and Maoism, are potentially dangerous to the CCP ("Another Lei Feng Revival: Making Maoism Safe for China," China Brief, March 2). Clearly, the problems with popularizing socialism with Chinese characteristics are not new to Li or other members of the leadership. For example, speaking to the CCP Central Compilation and Translation Bureau in February, Li hailed the theorists' efforts at "sinicization and popularization" of communist ideology. Li's justification for strengthening ideological research—"to provide advice to the country's decision makers"— suggests observers should not so readily dismiss the importance of this subject (Xinhua, February 13).
Many observers believe the party has substituted nationalism for ideology as the foundation for the party's continuing leadership; however, the CCP remains central to so much that some underlying justification is still required. If socialism without Chinese characteristics or Chinese-style Marxism are insufficient, disregarded or up for challenge, then the current government could find itself facing more serious problems. For example, the party cannot use nationalism as a substitute for its ideological reasoning that places the People's Liberation Army (PLA) under the CCP's control. Nationalization, de-politicization and taking the party out of the army are the three dangerous ideas that the PLA has been beating the propaganda drum against over the last six months (People's Daily, June 25; PLA Daily, June 17, May 15, March 19; China Daily, March 13). While there could be a number of reasons for the propaganda, it also could be the natural reflection in the military of a society disenchanted with communist ideology. The PLA, however, is still the ultimate guarantor of government power.
Perhaps just as critical for the Chinese government, the CCP has positioned itself as the inheritor of Sun Yat-Sen's democratic legacy—even if it has emphasized nationalism and people's livelihood (minsheng zhuyi) over democracy (minquan zhuyi) (Red Flag, June 27; Outlook Weekly, October 9, 2011). This is why Zheng Ruolin, a correspondent for Wenhui Bao, could state boldly "Democracy has been broadly accepted as an idea" (Global Times, June 20). This point has been echoed in many places, including the 17th Party Congress political work report and a Central Party School book China and Democracy published in 2011. The continuing recurrence of democracy in important places indicates democracy is far more important than a mere rhetorical device, but relates to a serious intellectual contest that Li's propagandists must confront. The government-approved, CCP-mediated democracy, however, rests on the vitality of socialism with Chinese characteristics—as Hu Jintao wrote "Developing the democratic politics of socialism is our party's consistent objective of struggle" [1]. Democracy may be a CCP object, but it is delimited within a one-party system with the CCP at the center, on the party's timeline and with structural political reform taking a backseat to economic development and stability (Red Flag, June 12, March 26; People's Daily, April 9; PLA Daily, April 1) [2].
Although it is easy to dismiss the importance of Li Changchun's call to popularize CCP ideology, the underpinnings of the CCP-led Chinese state depend on acceptance of Chinese-style Marxism—or unwavering popular faith in the CCP's ability to govern. Regardless whether Li's efforts and those of whoever succeeds him at the 18th Party Congress this fall are successful, the point is that the CCP is not satisfied with relying on coercion and competence to maintain its power. Beijing seeks to restore popular confidence in the system itself and Li is leading the intellectual charge while others focus on improving cadre performance.
Notes:
Cited in Liu Jianfei, Democracy and China: Removing the "Undemocratic" Label Attached to China, Beijing: New World Press, 2011, p. 27.

Ibid., pp. 28–29.
<//span>